Editorial: Two views
The Centre must work in tandem with the worse-off states to help them meet the goals and bridge yawning gaps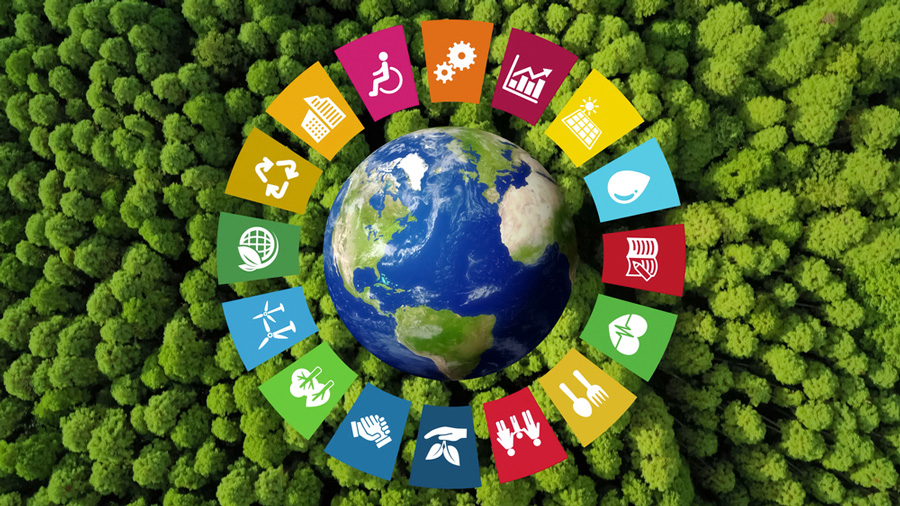 Representational image.
Shutterstock
---
Published 08.06.21, 12:35 AM
|
---
The slide continues. The State of India's Environment 2021 report, which assessed 17 crucial Sustainable Development Goals for 193 countries, has found that India has slipped two places to occupy a pitiful rank of 117 this year. The SDGs were adopted by the United Nations in 2015 to serve as a universal call to action for governments, big businesses and civil society in order to ensure the protection of the planet and provide a life of dignity for all people by the year, 2030. These targets not only recognize that forward movement in one area affects outcomes in others — be they social, economic or environmental sustainability — but also serve as important parameters for assessing the progress made by nations on each of these fronts. Curiously, it appears that appraisals of the same subject need not correspond with one another. For instance, the State of India's Environment report says that India's poor performance can be largely attributed to worsening hunger and food security (SDG 2), gender inequality (SDG 5) and the failure to build resilient infrastructure, among other lapses. Strangely, while acknowledging the deficiencies in some of these areas, the third edition of the Niti Aayog's 2020-21 index on India's progress on its SDGs speaks, a wee bit cheerfully, of the strides taken in such areas as health, clean energy and urban development. But naysayers have reason to believe that there is more than what meets the eye in this analysis. For example, the Niti Aayog's register has spotted an improvement in the SDG on inequality over 2019. This perhaps has been possible on account of a shift in methodological goalposts that arguably led to the elimination of several key economic indicators, such as the Gini coefficient that measures the distribution of income, and the growth rate for per capita household expenditure among 40 per cent of rural and urban populations. The dropping of these parameters is likely to provide a skewed picture of wealth inequality in India at a time when such disparities are rising owing to the pandemic.
There are, admittedly, points of convergence between the two reports. Among these are the uneven performances of different states on similar parameters. Kerala and Himachal Pradesh have been the consistent performers, with Bihar and Jharkhand bringing up the rear. These stark disparities point to large gaps in governance and investments and the anomalies must be addressed. As such, the unfavourable performances of a handful of states could impede the progress and even the future of India's federal architecture. The Centre must work in tandem with the worse-off states to help them meet the goals and bridge these yawning gaps.