Twitter storm over Kamila Shamsie's Covid-19 reading list
Marquez's Love in the Time of Cholera and A Hundred Years of Solitude? Or books by Toni Morrison and PG Wodehouse?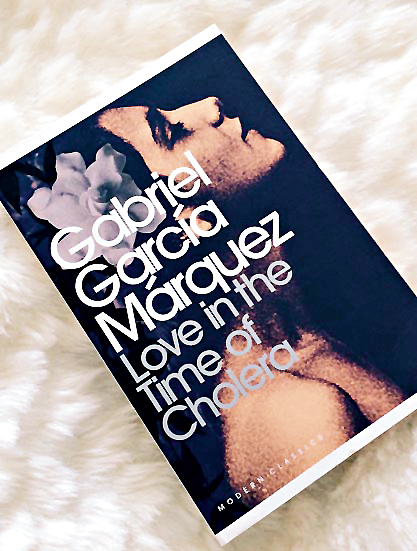 ---
---
The word or expression of the year 2020 will probably turn out to be 'self-isolate'. But what we are to read if we have to be confined to our homes on account of the Covid-19 pandemic was discussed on BBC Radio 4's Today by the presenter, Mishal Husain, with Kamila Shamsie, whose last novel was Home Fire. Shamsie, who sparked off a national debate on Twitter by offering her own 'Covid-19 reading list', revealed that Gabriel García Márquez's Love in the Time of Cholera and One Hundred Years of Solitude had come up, along with books by Toni Morrison, PG Wodehouse and Albert Camus. The writer, Lisa Appignanesi, had suggested an audio version of James Joyce's Ulysses. To prevent limbs from atrophying, Shamsie thought it would be a good idea to wrestle with (literally) heavy books: "... maybe picking up [Vikram Seth's] A Suitable Boy in one hand and Hilary Mantel in the other".
At my local Sainsbury's, the shelves had been stripped bare not only of toilet rolls, pasta and rice but also of copies of Mantel's The Mirror & the Light, the concluding novel in her trilogy after Wolf Hall and Bring Up the Bodies, which was selling at a discounted price of £9.99 (the retail price was £25). Personally, I would rely on the old favourites, notably Sherlock Holmes.
Currently, however, I am engrossed in Sarosh Zaiwalla's Honour Bound: Adventures of an Indian Lawyer in the English Courts. He tells of a "supposedly private" dinner for influential Indians hosted by John Major at 10, Downing Street, when Zaiwalla helped the British prime minister pick his guests, among them Gopi and Prakash Hinduja, Amitabh and Ajitabh Bachchan and Vijay Mallya. Embarrassingly, "even the seating plan and menu appeared in the Daily Telegraph, along with mugshots of several of the guests, including me," he recalls. I have forgotten who leaked the story to me, but I have it somewhere in my notes from long ago.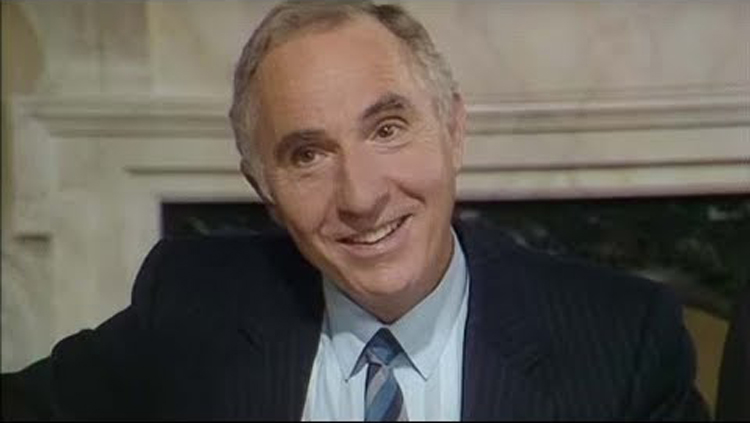 Game plan
How would Humphrey Appleby — the permanent secretary in the fictional department of administrative affairs in the television comedy, Yes Minister — have handled the coronavirus pandemic? Someone has spotted a telling scene — it has just gone viral — of Appleby (played by Nigel Hawthorne) discussing how to tackle a crisis with his counterpart at the foreign office, Richard Wharton (played by Donald Pickering).
Wharton: In stage one, we say nothing is going to happen.
Appleby: In stage two, we say something may be going to happen, but we should do nothing about it.
Wharton: In stage three, we say that maybe we should do something about it but there is nothing we can do.
Appleby (concluded): We say maybe there was something we could have done but it is too late now.
Next in line?
The coronavirus crisis thrust Rishi Sunak into national prominence as the chancellor of the exchequer appeared alongside the prime minister, Boris Johnson, to unveil his £330 billion lifeline for the battered British economy. After his budget, the Labour peer and economics professor, Meghnad Desai, had told me, "Rishi Sunak put on a first rate performance. He was articulate and totally in command of his material. He will stay and shine." It is an opinion expressed even more emphatically in a Daily Mail colour piece by its political correspondent: "A star is born! After that Budget performance Simon Walters asks could Rishi Sunak be Boris Johnson's successor?"
"While it may seem wildly premature to speculate on who will follow a man who has just won a landslide election victory, that is what they were talking about in Westminster bars..." speculated Walters, adding, "Yes, his Budget debut was that good."
For the future
The cross-bench peer and constitutional historian, Peter Hennessy, reflected eloquently on how today's events will be written about in 2050: "What is being flung at us is of such a magnitude that future historians will divide post war Britain between BC and AC — Before Corona and After Corona." India is not Britain, but his logic would seem to suggest the crisis could help ease political conflict both within India and across the border with Pakistan.
Speaking on The World at One on BBC Radio 4, Hennessy referred to JK Galbraith, the one-time ambassador of the United States of America in Delhi. Hennessy said that Galbraith "used to talk about 'the culture of contentment' which advanced societies moved towards. I suspect the culture of contentment is not a phrase that is going to fit with what we are about to live through for the next six months, maybe a year." He predicted that the corona question could prove to be "a great unifier", nationally and internationally, "because this virus is blind to national boundaries, local boundaries, class, status, income, distance between us in our society, it's silent and it's spreading and it's making us look at things in a new and very different way. We are rediscovering... altruism, stoicism, social solidarity... This will be etched deep into the consciousness of the memory. It will be a benchmark against which we test in future other developments that may afflict us. This will be known as corona year."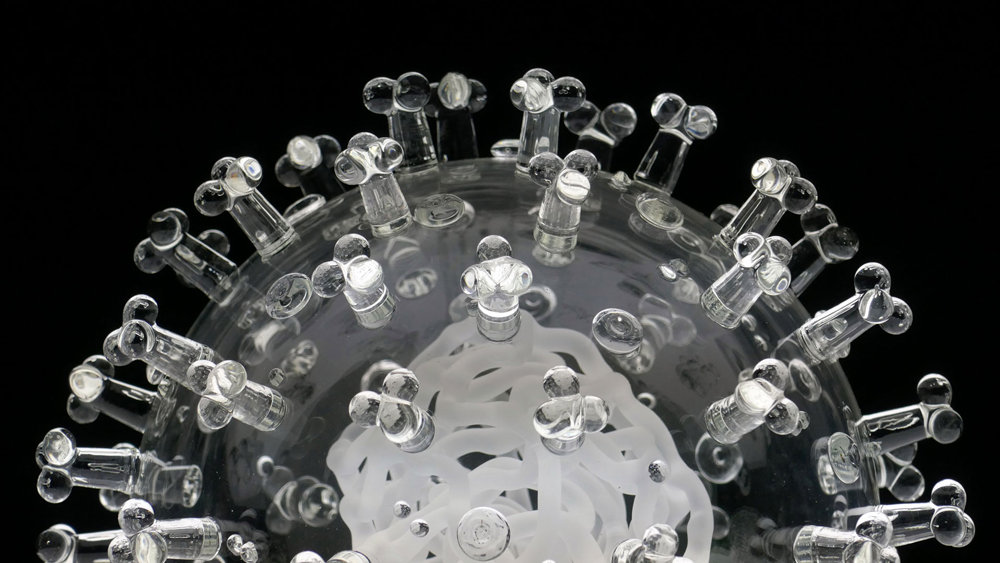 The Bristol-based artist, Luke Jerram, has unveiled his latest work: a 23-centimetre-in-diametre sculpture of the coronavirus, made through a scientific process of glass-blowing. It is two million times larger than the actual virus. The sculpture is an alternative to the "artificially coloured imagery" of Covid-19. Jerram said: "This artwork is a tribute to the scientists and medical teams who are working collaboratively across the world to try to slow the spread of the virus."