Tories and cricket
The importance of being Sajid Javid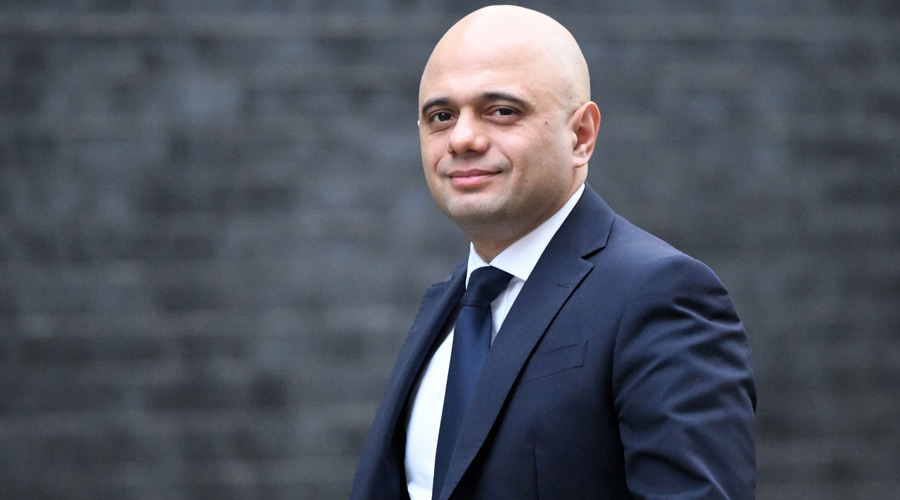 ---
Published 07.11.21, 12:13 AM
|
---
Azeem Rafiq, an English cricketer formerly employed by the Yorkshire County Cricket Club, is much in the news. Late last year, he accused the club of ignoring the racial abuse and bullying he had endured as a player there, arguing that the YCCC was institutionally racist. A year later, an internal investigation commissioned by the club conceded that some of his allegations were true and that he had been the target of racist comment. Having acknowledged racism, the club's board decided no disciplinary action would be taken against any member of its staff or any of its players.
This response is likely to be taught as a case study in PR idiocy but its significance for the wider world lies not in its impact on the YCCC or on English cricket but the lesson it teaches us about the importance of diversity in political representation. To properly appreciate the lesson, it's worth outlining the consequences of the club's cack-handed bid to sweep racism under its boardroom carpet.
A cabinet minister has demanded that the England and Wales Cricket Board clean up the mess or be declared unfit for purpose. The YCCC's board chairman and two of its directors have resigned. The club's sponsors, from Yorkshire Tea to Nike, have withdrawn their support. The ECB has relocated two international matches originally allotted to Headingley, the YCCC's cricket ground. Since the major share of the club's revenues derives from such fixtures, the ECB's decision to withhold them till it deems the YCCC's management fit for purpose leaves the club staring at financial ruin.
Michael Vaughan, former Yorkshire player and England captain, heroic winner of the Ashes, pot-stirring journalist and one of the voices of Test Match Special, has been suspended from his radio duties by the BBC. Instead of punditry, he has been reduced to protesting his innocence because the leaked investigation report recorded that Rafiq had accused him of discriminatory and racist behaviour.
And all of this happened because men like Gary Ballance, Rafiq's former Yorkshire teammate, allegedly called him "Paki". While the jury is still out on the nature and extent of racism in Yorkshire cricket, every newspaper, from The Guardian to The Telegraph to the Daily Mail, has condemned the way the county's board handled Rafiq's charges and English Twitter, with the odd exception, has rallied behind Rafiq.
To Indian eyes, this concerted solidarity with a cricketer from a minority community and the blanket condemnation of the offending club are both remarkable. Yorkshire is England's largest and most storied cricketing county. It is hugely well-connected: the current chairman of the ECB, Colin Graves, is the former chairman of the YCCC. To arrive at an Indian parallel, we would have to imagine that the Cricket Association of Bengal, having whitewashed bigotry against Muslim players as mere banter, was punished by a BCCI led by Sourav Ganguly through a ban on Eden Gardens staging international matches.
To imagine this prospect is to acknowledge its impossibility. Earlier this year, one of India's batting stalwarts, Wasim Jaffer, a cricketer of much greater standing than Azeem Rafiq, was publicly accused of being a communally-prejudiced coach by a minor official of an unimportant regional cricket association. No active Indian player said a word in solidarity and Sourav Ganguly, the BCCI's president (and Jaffer's former teammate), stayed mum. More recently, Mohammed Shami was denounced on social media by Indian trolls as a Pakistani when India lost to Pakistan in the ongoing T20 World Cup. For a couple of days, no one connected with Indian cricket said a word; it was as if this vileness had never happened. When Virat Kohli finally expressed his contempt for know-nothing bigots during a press conference, he was met with obscene, deranged abuse on social media.
The difference between England and India in a matter like this isn't the difference between their cricketing cultures, it is the difference in their political establishments. Measured by the presence of minority players in the top tiers of the game, English cricket has gone backwards in the last three decades. Colin Graves, the current chairman of the ECB, presided over the racist dysfunction at Yorkshire in his previous avatar as chairman of the board there.
The only reason the ECB moved to punish Yorkshire was that it was ordered to do so by a senior cabinet minister, Sajid Javid. Javid, the son of Pakistani migrants, formerly chancellor of the exchequer and currently the secretary of state for health, wasn't amused. "'Paki' is not banter," he wrote. "Heads should roll at Yorkshire CCC. If @ECB_cricket doesn't take action it's not fit for purpose."
The moment he tweeted this out, the Conservative political establishment was goosed into action. Julian Knight, the Conservative MP who chairs the Commons committee on sport, accused the YCCC of victim blaming and said he was "dumbfounded" that 'Paki' could be glossed over as 'banter'. The prime minister's spokesperson said that "The Prime Minister is absolutely clear that racist language like that should never be used in any context whatsoever." Boris Johnson has made enough off-colour 'jokes' about race to fill a small dictionary of quotations so we needn't take his spokesperson too seriously, but it is significant that the same prime minister who had trolled the English football team over taking a knee became a woke anti-racist the moment his nominally Muslim health secretary expressed outrage.
We should concentrate on the fact that there is room in the British Right's principal party for a politician born to working-class Pakistani immigrants. The Tory front bench is crowded with ethnic minority politicians. Dominic Raab, who is Jewish, is Johnson's deputy prime minister. Javid has in the past held two of the four great offices of State: chancellor of the exchequer and home secretary. Priti Patel is the current home secretary. Rishi Sunak, the current chancellor of the exchequer, is tipped as a future party leader. Nadhim Zahawi, an Iraqi Kurd, is the secretary of state for education. Kwasi Kwarteng, born to Ghanaian immigrants, is the secretary of state for business.
It's true that many of these minority figures go out of the way to demonstrate that their ethnic origins don't determine their politics. Javid's enthusiasm for Israel makes AIPAC seem sluggish and Patel's hostility to refugees and migrants makes Nigel Farage look feeble, but it's a mistake to think of them as token 'ethnics'. They are powerful Conservative politicians in their own right; when they choose to take a stand, as Javid did on Yorkshire and the 'P' word, their opinions matter. The impulse to class them as 'coconuts' is both contemptible and wrong.
This should be obvious to Indians. India has a right-wing ruling party that defines itself by its hostility to minorities in general and Muslims in particular. There is a reason why no one spoke up when Jaffer was hounded and Shami reviled; the Bharatiya Janata Party doesn't count a single Muslim Lok Sabha MP in its ranks and the only political office a Muslim might aspire to in a BJP government is the ministry of minority affairs.
Unlike Wasim Jaffer, Azeem Rafiq will be called to testify about his treatment before a Commons committee, where his testimony will be protected by parliamentary privilege. He will have his day in court. Heads will roll at the Yorkshire County Cricket Club because Britain's Tory party, the party of Disraeli, has successfully sold itself to sections of Britain's minorities as an inclusive, One Nation party. There's a lesson in this: the mark of a liberal democracy is not the liberalism of its progressive bloc but the diversity of its right-wing establishment.
mukulkesavan@hotmail.com