Top job: Editorial on G20 presidency baton passed to India
Over the next year, New Delhi will be responsible for convening a series of meetings between officials and ministers of the G20, which, since 2008, has served as a platform to set the global economic agenda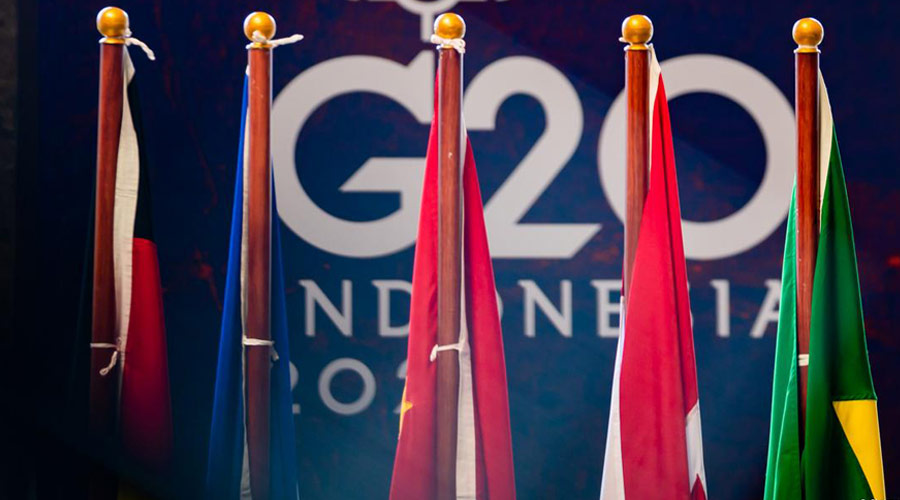 At the same time, this offers New Delhi an opportunity to expand its diplomatic clout amid grave international threats.
File picture
---
Published 17.11.22, 04:20 AM
|
---
I ndia now holds the presidency of the G20. On Wednesday, Prime Minister Narendra Modi took that baton from the Indonesian president, Joko Widodo, at the end of the grouping's summit in Bali. Over the next year, New Delhi will be responsible for convening a series of meetings between officials and ministers of the G20, which, since 2008, has served as a platform to set the global economic agenda and, to a lesser extent, brainstorm on key geopolitical challenges. But with great power comes great responsibility. As the head of the grouping that represents the world's largest economies, India's actions at home and internationally will face even greater scrutiny than they normally attract. At the same time, this offers New Delhi an opportunity to expand its diplomatic clout amid grave international threats. In recent days, speculation has intensified over the role India could play as a mediator between Russia and Ukraine. It is believed to have leaned on Russia to stick to its commitment to allowing Ukrainian grain shipments through the Black Sea. New Delhi has also tried — unsuccessfully so far — to prod Moscow and Kyiv toward talks. As the G20 president, Mr Modi's words will carry extra weight over the next year.
However, that will depend on the future of the G20 itself. In the aftermath of the 2008 financial crisis, the grouping played a vital role in building a global consensus on how to resuscitate the world economy. But as more and more major nations — including the United States of America, China and Russia — increasingly adopt unilateral positions on issues of global significance, the G20's relevance has declined. The grouping includes Western nations that are Ukraine's chief financiers and arms suppliers, as well as nations like China, India, Brazil, Indonesia, South Africa and Turkey that have refused to join sanctions against Moscow. To be sure, the platform can continue to serve as a mini United Nations where leaders can meet, greet and hold bilateral talks. Mr Modi, for instance, held conversations with Mr Widodo, the US president, Joe Biden, the British prime minister, Rishi Sunak, and many others. But as a nation that has strong relations with almost all other members, India could help rebuild the G20 into a fully functional grouping, once more. This will need smart, quiet diplomacy, without any chest thumping. Whether India can do that could define its G20 presidency.