To help the living, count the dead
The 'Million Death Study' shows how Indian solutions can help other countries overcome gaps in knowledge on how people die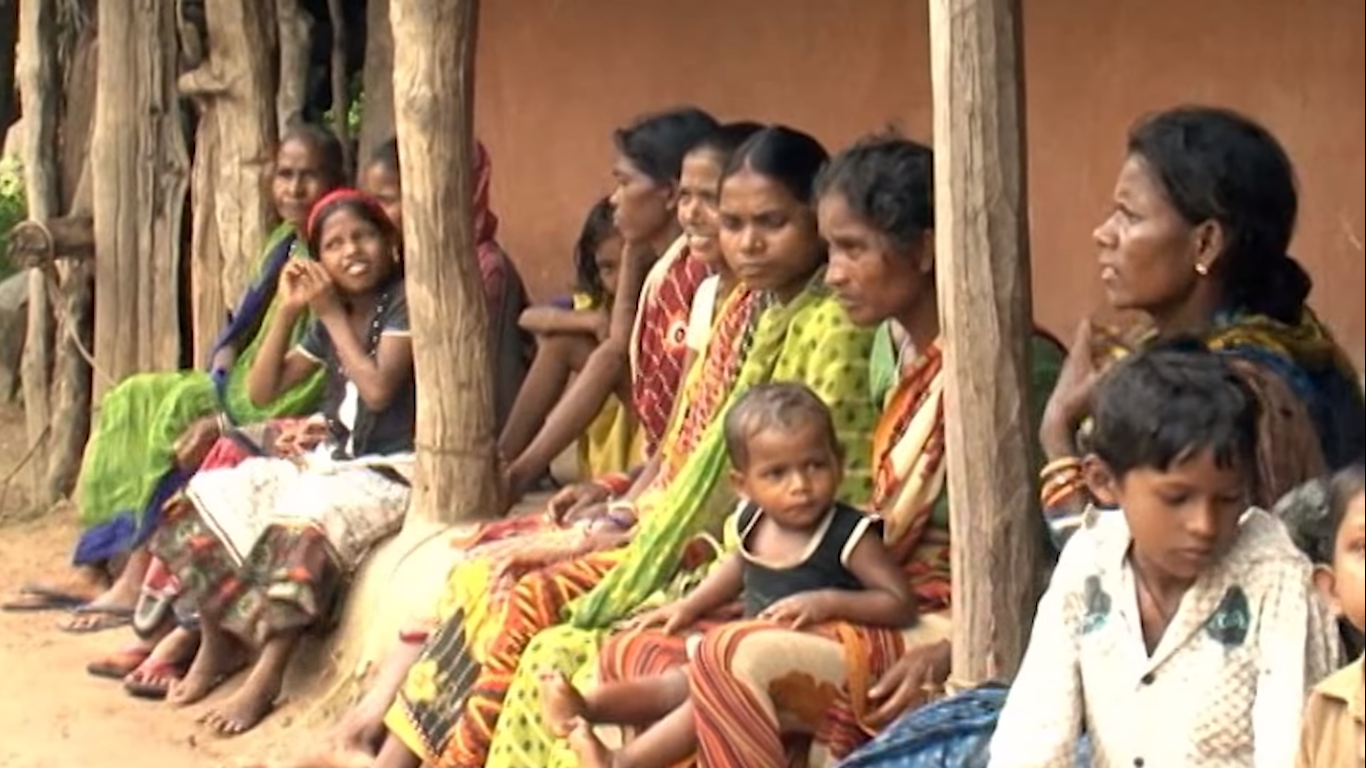 In the period 2005–15, India could easily have avoided three million child deaths if progress nationally had matched that achieved by some states in the south
(Still from YouTube video published by University of Toronto, September 2016)
---
Published 27.03.19, 02:01 PM
|
---
Our recent analysis has shown that India avoided about one million additional child deaths in the period 2005–15 with the country's accelerated progress in reducing child mortality since 2005, but it could easily have avoided three million child deaths if progress nationally had matched that achieved by some states in the south. The Million Death Study identified the condition-specific rates of progress needed to achieve the Sustainable Development Goals. Attention to full-term births of infants with low birth weight is required. Continuing to reduce the mortality rates for children ages 1–59 months from pneumonia, diarrhea, measles, and especially malaria is also a priority.
More generally, the Million Death Study has shown that each disease that is common in one part of India is relatively uncommon elsewhere, for reasons that are not yet fully understood. This means that there are important avoidable causes of death that still await epidemiological discovery. For example, while child mortality showed expected north-south gradients, adult mortality showed unexpected east-west gradients.
India gave humanity the "zero" and transformed mathematics and life for all. In a more modest way, Indian solutions to counting the dead could help many other countries that have similar gaps in knowledge on how people die. With support from the Gates Foundation and the Canadian government, we have formed the Statistical Alliance for Vital Events, or SAVE, to help Ethiopia, Mozambique and Sierra Leone and others build on Indian knowledge. We are well on our way to changing how the world counts the dead and thus improving health around the world.
Prabhat Jha is the founding director of the Centre for Global Health Research at St. Michael's Hospital, Toronto, and a University of Toronto Professor at the Dalla Lana School of Public Health
I wanted to improve the way death statistics, or mortality data, are collected. More accurate numbers on the dead could help the living.
Working with the then Registrar General of India, Jayant Banthia, we developed what came to be known as the Million Death Study. The study, which began in 2004, involves nearly a thousand non-medical RGI staff knocking on doors of homes across India to gather first-hand accounts of the circumstances of recent deaths, including a simple half page narrative in local language. The results of these "verbal autopsies" are then converted to electronic records to a few hundred physicians working online all over India to assign a probable cause of death. So far, the study has reached 3.5 million homes, and more than 23 million people in a random sample of the whole of India.
The impact has been tremendous. The study's results have substantially altered previous estimates of mortality and risk factors. We have been able to document for the first time reasonably reliable age-specific and cause-specific death rates up to age 70 for India.
We found that about one million deaths a year are from smoking. That is about three times higher than what the World Health Organization had estimated, and about the same absolute death total as seen in China.
The effect of smoking, particularly of cigarettes, on the risk of death was as large as that observed in high-income countries, despite Indian men having lower smoking prevalence, smoking at a later age, and smoking fewer cigarettes or bidis per smoker.
The smoking results helped to raise taxes and install prominent warning labels. Unfortunately, taxes are still too low on cigarettes in India.
The Million Death Study also demonstrated that India had only about 100,000 premature HIV deaths in 2005, about a quarter of the total estimated by WHO models, but far more malaria deaths than the WHO had estimated. The numbers of deaths from malaria in middle age remain uncertain, but in the more trustworthy findings for childhood deaths, the study found five times as many malaria deaths as the WHO had estimated. In retrospect, the WHO estimates were wrong because they were based on treated malaria patients, whereas most malaria deaths are in untreated people. The findings for childhood malaria deaths are generally accepted, and the much less certain findings for adult deaths have initiated an appropriate global discussion about how to obtain better estimates of the extent to which untreated malaria contributes to adult mortality.
The Million Death Study results have also drawn attention to other neglected areas of public health. We developed a simple method using birth histories to document that as many as 12 million girls were aborted before birth in India over the past three decades—half of them just in the past decade. This documentation of the expanding use of selective abortion has helped trigger public debates and strengthened the implementation of laws to reduce this practice. We showed far more suicides among young adults than the Government of India had estimated. In addition, most of the suicides were among young adults rather than older farmers, who had been thought to have the highest numbers of suicide. Suicide rates in young adults were particularly high in south India, and many suicides were committed by ingesting organophosphate pesticide, access to which can be tightly regulated. The Million Death Study found about 60,000 pedestrian traffic deaths in 2005, whereas local police records reported only 9,000. Finally, the study documented 50,000 snakebite deaths in 2005, which was the number of such deaths that the WHO had estimated occurred globally. The WHO has subsequently revised its global snakebite death totals to 100,000 for 2015 and added snakebites to its list of priority neglected tropical diseases. 
When I was growing up in Canada, we received news from India that my grandfather had died suddenly. Like many people living in rural India, my grandfather had died at home, without ever having visited a hospital. My mother was upset and desperate to know what had happened. Only years later, when I was at medical school, I visited my grandmother and heard the details. I realized my grandfather had probably died of a stroke.
When I was doing my PhD at the University of Oxford, I worked with the renowned epidemiologist Sir Richard Peto, who helped me think through the simple idea that knowing how people die could reduce disease in the developing world.