To arrive to ask and be told off
A reporter gives chase and then becomes the hunted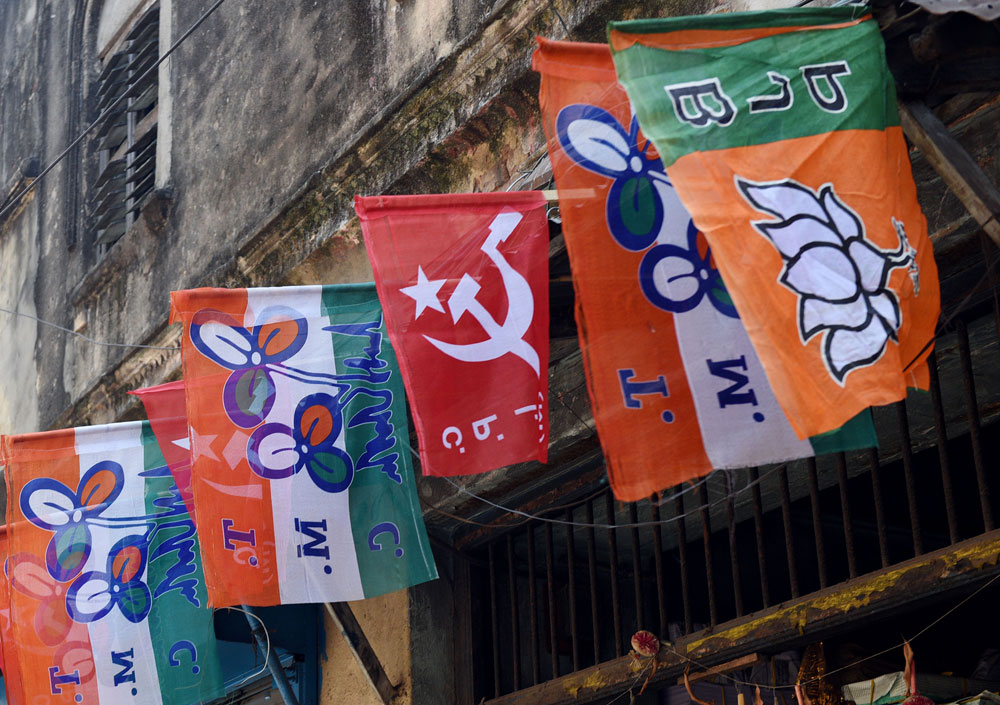 ---
---
There was just a week left for the close of campaigning for the Lok Sabha polls. We were passing by the Dum Dum airport on our way back to work when word reached that the Left Front candidate from the area had been spotted that morning in the neighbourhood. I had to act fast. Interviews of his major rivals were already in the bag. All I needed was half an hour with this person to finish off my reporting on this parliamentary seat.
I started working the phone lines. A district level party leader confirmed that he was indeed scheduled to campaign that day in that Assembly constituency. And no, there was no knowing whether he would campaign here again some other day. Given that his affidavit submitted to the Election Commission of India stated his residence to be some 40 kilometres away from Calcutta, this was my best shot at catching him.
It was high noon. The morning's rally was long over. No one in the party knew where he was camping for the campaign. But something told me he was in the area.
My heart sank when his party colleagues confirmed that the contact number he had shared in the affidavit was the only one he used. I had already tried the number twice, unsuccessfully. "Doesn't anyone have his Man Friday's number?" I asked around. But it seemed he was more of a lone ranger.
As the car rolled along towards office in the absence of any instruction from me, I kept dialling the 10 digits till my fingers picked up the motion in their muscle memory. I did not even need to remember the digits. Yes, there exists a redial option on my cellphone. But in my desperation, I thought my luck might change if I undertook the exercise afresh each time.
Finally, when we reached the Eastern Metropolitan Bypass, I took a decision. There was no way I was leaving the area, only to drive all the way back from Esplanade in central Calcutta, whenever he surfaced. "Please park the car in any alley in Salt Lake," I told the driver, explaining the situation to him. Neither of us had had lunch, so he deserved to know why we were waiting — for Godot, as it were.
After about 20 minutes — it seemed more like two hours — of sweating it out in the air-unconditioned car, persistence paid off. An extremely irritated voice answered my umpteenth call. "What do you want," it asked, once I had introduced myself. I replied. His response: "I don't do interviews. I would rather sleep. That was what I was doing till you woke me up. I am in Rajarhat. Come to my rally in the afternoon." The Voice seemed ready to hang up.
I had to think quickly. "But how can we speak during a rally?" I pleaded, an imagined chorus of inquilab zindabad threatening to drown all my hopes. "Can I not come wherever you are? Please?" I continued to whine and then added, "I don't know Rajarhat at all. It will take me ages to locate you. You can sleep till then." A few seconds of silence and then he mumbled the name of an ashram and possibly returned to his siesta.
The only landmark I had extracted out of him was Aathero Tola. "Has to be a highrise and in an area where there are few structures taller than 18 storeys," I reasoned. Taking recourse to the Indian version of Google Maps — asking passersby for directions — we passed one housing complex after another amid growing expanses of fallow land, before halting before an imposing structure in the middle of nowhere.
But there was more than one ashram in the area. And the handful of people chatting at the paan shop were unsure of the address I was quoting. I was getting worried about reaching so late that it would be time for him to step out on his campaign trail. The car had veered off the metalled road and was trying to honk a cow out of the way.
Finally, it was the cow that led us to the address. The ashram was a single-storey structure in the middle of a low-walled compound. It looked deserted but for a bearded youth who emerged on hearing me call.
After spending about 10 minutes in a bare room, in he ambled, finally — dressed in a lungi and a frown, bare-chested, with a gamchha slung over a shoulder "So you had to come!" he said, plonking himself on the chair opposite me. "I dislike journalists. They are all prostitutes," he stated with finality.
On that merry note, my interview finally began.