Those on who the sky fell
This could be a bigger disaster — the end of gravity. Oh no! Now we are going to all float up, helplessly and unintentionally, and come to hit that thing that has been hitting us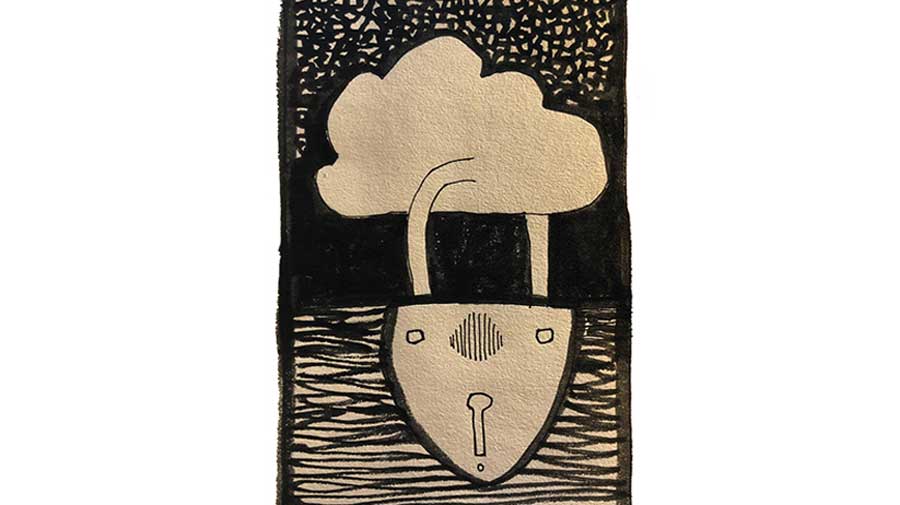 ---
Published 20.12.20, 01:49 AM
|
---
There has been an accident. As happens to accidents, this one too has morphed into BreakingNews, and that accident is now on a screen close to you. BREAKING: The sky is breaking! In fact, if you look up, although it is not advisable to look up, you can see it as it happens, live and exclusive only on... We'll be right back after a short break, but while the sky breaks, keep watching.
Welcome back, we are counting our BreakingNews of the sky is breaking and falling to pieces and coming down as we speak... there are live pictures, bhaaiyon aur behnon, yeh to hona hi thha... The sky was always going to break, and having broken, it was always going to fall. What were you thinking? You elect disaster and the disaster will stay at home? Disasters are exhibitionists by nature, a disaster that cannot become BreakingNews is a slur on the reputation of disasters; a disaster that doesn't bound about and resound is like art that begins with an F, just what it never set out to be; shapeless, odourless, useless.
Look up. Oh no, but don't look up, it's falling. No? Oh! Change of headline. BreakingNews: The sky isn't falling any more. The sky has been stopped. But what happened? This could be a bigger disaster — the end of gravity. Oh no! Now we are going to all float up, helplessly and unintentionally, and come to hit that thing that has been hitting us. The sky is no longer falling, we are going to fall upon the sky. Beware sky, here we come, freed from gravity, freed of chains, zooming all the way up, and bring all the clanging of our shattered chains to the breaking sky! What an unmitigated mash of whipped pish and pother, people, but yeh toh hona hi thha... Let's fall upon the sky, OnYourMarks, GetSet, Po!
BreakingNews! We are falling upon the sky, these are live pictures we are bringing you, there is no viewer discretion advised because you are the viewer. So be discrete as you fall, you are live, no guarantees you will be alive at the end of this. If you can see above me, these are live pictures, for the first time ever, exclusive and only on this channel, images of the sky being fallen upon!
This has never happened. But after all those wasted decades of NothingHappened, we promised you Happenings. And Happenings are happening. Never before Happenings.
We could not afford the sky breaking and falling upon us, so we are falling upon the sky, even if the sky breaks again, even if we get broken in the process. The sky we must now allow to fall upon us.
Look at how the sky has broken, those ominous splinters shaped like clouds, or disguised as them. Those are not clouds, they are bits of broken sky. They look like drifting, but they are not drifting. This way or that way. That's their trick. They create the illusion of drifting, this way or that way. It's a conspiracy, like everything is. They are actually coming down on us. The sky is falling. ChickenLicken was right, but, my apologies, I ate up ChickenLicken as she was panicking away from the falling sky. I let a wee piece of the sky fall on her. It killed her and then I ate her. Right off the skewer, gut and gizzard and all. I left nothing for FoxyLoxy either for FoxyLoxy had the same idea — let ChickenLicken call the sky upon herself, then gobble her up and go to sleep on the pillow of your swollen tummy. But no, I foxed FoxyLoxy and I ate ChickenLicken, sky and all. But there was always going to be more where the sky came from. And it is falling. And it must be stopped. We must fall upon it. Because if the sky falls on us, you know what will happen and there will probably nobody remain to say, yeh toh hona hi thha...
Band karo, band!
The trick to keep safe the flock
Is a trick none knows, just I
Hurry, you fools, fetch a lock
And turn the key on the sky.