The moving finger fights
My finger, you see, has been banned; it is no longer legal for me to use it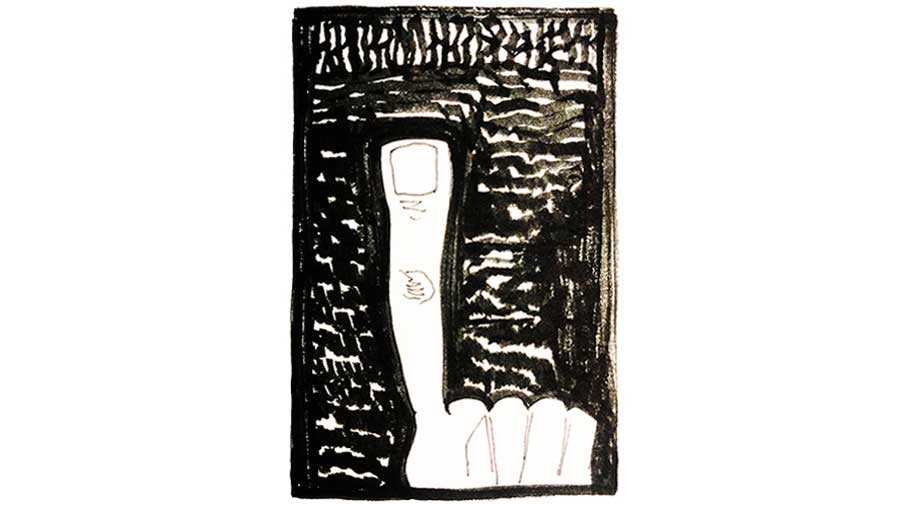 ---
---
This is going to take some time, and this may be more difficult than can be imagined at this moment. This may not be able to go all the way, down the cascading length of this column, no, of that I cannot be sure. There can be no guarantee this will go to the end, this medley of letters and words and the act of arranging them in a way that it becomes possible for some to make sense of; for some, no more, and most certainly not for all. To expect for it to make sense to all would be too ambitious.
Even an Act of God would not aspire to make sense to all. But now the arrangement of letters and words into some form of sense and sentence has become tougher than it was before. My finger, you see, has been banned; it is no longer legal for me to use it. So I am using other things, it is a work in progress, learning how to manage without fingers.
Fingers have their uses, anybody will tell you that. Sometimes the mere show of a finger is tantamount to the use of it. Do nothing with a finger, just show it. It can get people all worked up; a batsman at the crease shown a finger, for instance, by the umpire. Fingered. Gone.
Fingers do other things. For the self, and often, for the other. Good things, and not so good things. Don't underestimate them, these things called fingers, they can punch way, way above their weight. What would a finger be? Well below the decimal points of the entire mass of your being, a foldable fraction of your bodily deportment? A finger, it is barely even able to cast a shadow unless commanded to flex and stretch. But never underestimate a finger, a finger can trigger a killer bullet, a finger can send you to the gallows. Fingers are able to achieve feats in astounding exaggeration of what their size might suggest. Let's not talk about all of those things. Let's leave some of those things to your imagination, if you have such a thing. Imagine what other things fingers can do.
Fingers hold. Fingers wiggle. Fingers point. Fingers can poke. Fingers can summon. Fingers can dismiss. Fingers wag. Fingers can be crossed. Fingers can turn into a grip and that grip can help or harm. Fingers can turn into a fist and then they can box you out on your ear. Fingers can also pick you up. Fingers dip. Fingers fish out. Fingers have tips and tiny as they may be, and it is possible to have many things on those fingertips. Including just plain tips.
For what reason, or for which of those functions, I have not yet been told, but my finger has been banned. In pursuance of provisions against the established ill-effects of the unfettered use of fingers, you are henceforth banned the use of your fingers, or some such thing the order said, without going into any specifics of which errant act was the offending one. It offends me, that order, but such is its nature that I may not even show a finger to it. And so the going is slow and the going is tough. This, the function of filling up this space, is a finger job, when you come down to the basics of how this space is filled week after week. It's fundamentally a finger thing. But some think it is fingering, and therefore, perhaps, they have thought it wise to ban it. Who knows? They are banning everything. And then they make a law that would say the ban is just. If somebody raises a finger and wishes to ask under what law, that is. The day they ban birds from flying, they will have put in place a law saying henceforth the snipping and snapping of wings is a patriotic act and anyone not snipping or snapping birds' wings is in violation of their fundamental duty.
They got the recipe, they know just how to do it, and do it for purpose and for pleasure.
Chuck into the blender
Lime, garlic and ginger
For kicks, get that offender
And fling in his wagging finger.