Callous disdain for the wasted lives of the poor
The most important implication of underfunding the MGNREGA is that the NDA denies that there is a jobs crisis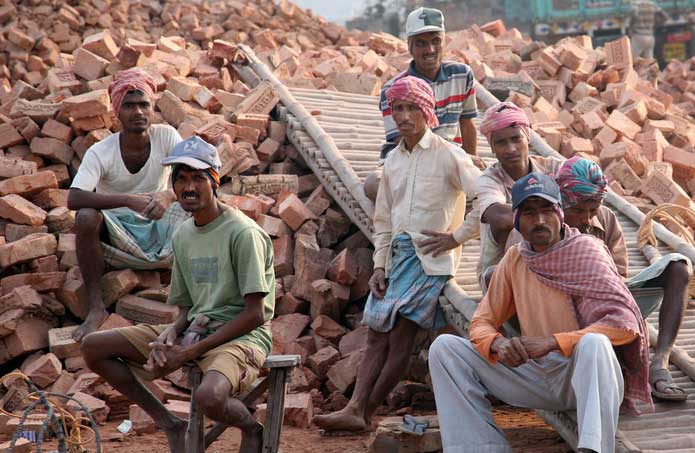 The budget allocation for MGNREGA for 2019-2020 is Rs 60,000 crore. According to many NGOs and activists, the minimum requirement for the scheme to meet all legal requirements is around Rs 80,000 crore.
(Shutterstock)
---
Published 02.04.19, 03:16 AM
|
---
Given the fact that a significant amount of jobs has been lost by casual rural workers in the recent past, the Mahatma Gandhi National Rural Employment Guarantee Act gains added significance. It is supposed to provide 100 days of wage employment in a financial year to every adult in a household who is willing to do unskilled manual work. Hence, the MGNREGA provides a legal entitlement to work. The funds required for the purpose come from the Union budget. If the funding is inadequate compared to the payments required for all those who work under this scheme, then it constitutes a legal violation by the Union government. This year, the budget allocation for 2019-2020 is Rs 60,000 crore for the MGNREGA. The budget allocation in 2018-19 was Rs 55,000 crore for the same scheme. The numbers suggest that there has been an increase of Rs 5,000 crore. However, last year, the actual allocation had to be increased by a supplementary grant to Rs 61,084 crore. Even this was not enough. The total expenses incurred under the MGNREGA were estimated to be Rs 63,537 crore. According to many non-governmental organizations and activists, the minimum requirement for the scheme to meet all legal requirements is to the tune of Rs 80,000 crore.
The implications of this underfunding are many. The first and most important one is the failure by the National Democratic Alliance government to accept that there is a serious jobs crisis in the economy. By focusing its attention on new jobs created, it — this is rather unintelligent — refuses to consider the fact that there are poor people who have lost their jobs. The new jobs did not go to them. Therefore, the underfunding continues in spite of the crisis. The second implication is that underfunding is bound to create delays in wage payments, or even non-payment of wages. This is not only a violation of a legal provision but it has a moral angle too. Delays mean exploitation of those who have worked. The third implication of this underfunding is that projects remain incomplete or shoddily done. The MGNREGA is supposed to create and maintain small capital assets such a watershed or a small stretch of village road. The low scale of work, on account of the paucity of funds, can lead to poor asset quality. It is a wasted opportunity. It also reflects a callous disdain for the wasted lives of the poorest of the poor.