The other half
Flourishing minority vs languishing majority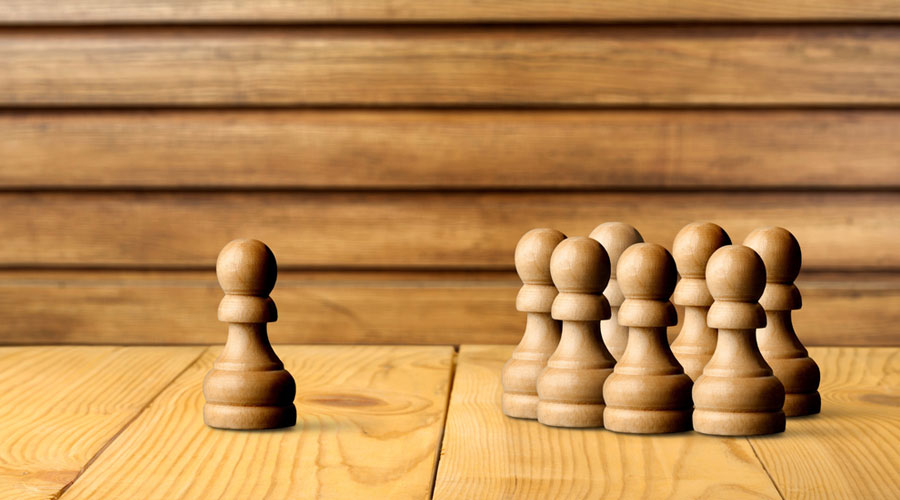 Representational image.
Shutterstock
---
Published 18.02.22, 01:05 AM
|
---
For two years, Shiva Uparkar, a young man belonging to the category of other backward classes in a run-down Nagpur locality, has been trying his hands at different jobs to make a decent living. He put up a stall selling onions, potatoes, vegetables and fruits. He planned to start a paan kiosk; even tried for a 10-to-5 job at a local factory. Nothing worked to his satisfaction.
He had been a school-van driver for over a decade, steadily building a small business. He would ferry students from their home to the schools and later in the day, to their tuition classes. Then, Covid-19 happened. Schools went online. Shiva lost his nascent business.
A year back, his creditor, a small finance bank, went to his home and seized his four stranded school-vans. It was a public embarrassment. Until March 2020, he had been diligently paying off the EMIs on every single vehicle he bought on loan. The pandemic showered water on the future of his enterprise, which employed three of his friends as drivers. Shiva looked to consolidate the trust he enjoyed with students' parents.
Today, he has no heart to borrow money and restart his business as policy uncertainties prevail on his mind and he is unsure if schools will run off-line again. He's shaken by a loss of confidence. Shiva is not exactly depressed. But he's not joyous either. He is part of the bottom half of what can now be termed "languishing" masses. Languishing not in the sense of the word, but as a mental state prevailing among a vast majority of the masses.
Stuck in limbo
The American sociologist and psychologist, Corey Keyes, floated this concept to explain the state of being that falls between depression and positive feelings, a socio-economic phenomenon that goes on to metamorphose into a psychological abyss in society. It's a socio-economic continuum that sucks people into an utter sense of despondency that is not yet leading to clinical depression. But if unaddressed could lead to mental health crisis.
The opposite of that mental state is "flourishing", a sense of positivity that alters one's productivity, creativity and the way one thinks and conducts oneself. So much so that languishing or flourishing actually becomes coterminous with low or high productivity, prevailing pessimism or optimism.
The top 10 per cent that controls nearly 73 per cent of our wealth and whose incomes are multiplying manifold every year in India, have never felt so good. They represent that flourishing country that has never had such a party in the preceding 100 years. Conversely, the economic recession for the languishing half persists. It has worsened over the last two decades and certainly through the pandemic. Even the newly-educated masses are unable to jump into the middle-middle class after having emerged out of poverty and into the lower-middle class; many of them have slid back into their erstwhile status with a massive loss of confidence and courage to try out newer things.
Uncertain future
The emotional state of this bottom fifty is a matter of grave concern, given the stagflation that it has entered into with a state of helplessness. That constant state of flux, a lurking fear of the unknown born out of massive social and economic uncertainties, lack of opportunities, and sweeping social changes that come in the wake of technological changes, policies, rules and regulations, have ripped through the way this toiling bottom half in the unorganized and agrarian sectors lives and thinks.
How our policymakers and polity put back the bottom half from the languishing to the flourishing state will define our nation when we celebrate a centenary of our freedom.