The only option: farmers' protest
HINTERLAND: Our structural problem — small and marginal rain-fed sustenance farms, over 80 per cent of India's agriculture sector — remains unaddressed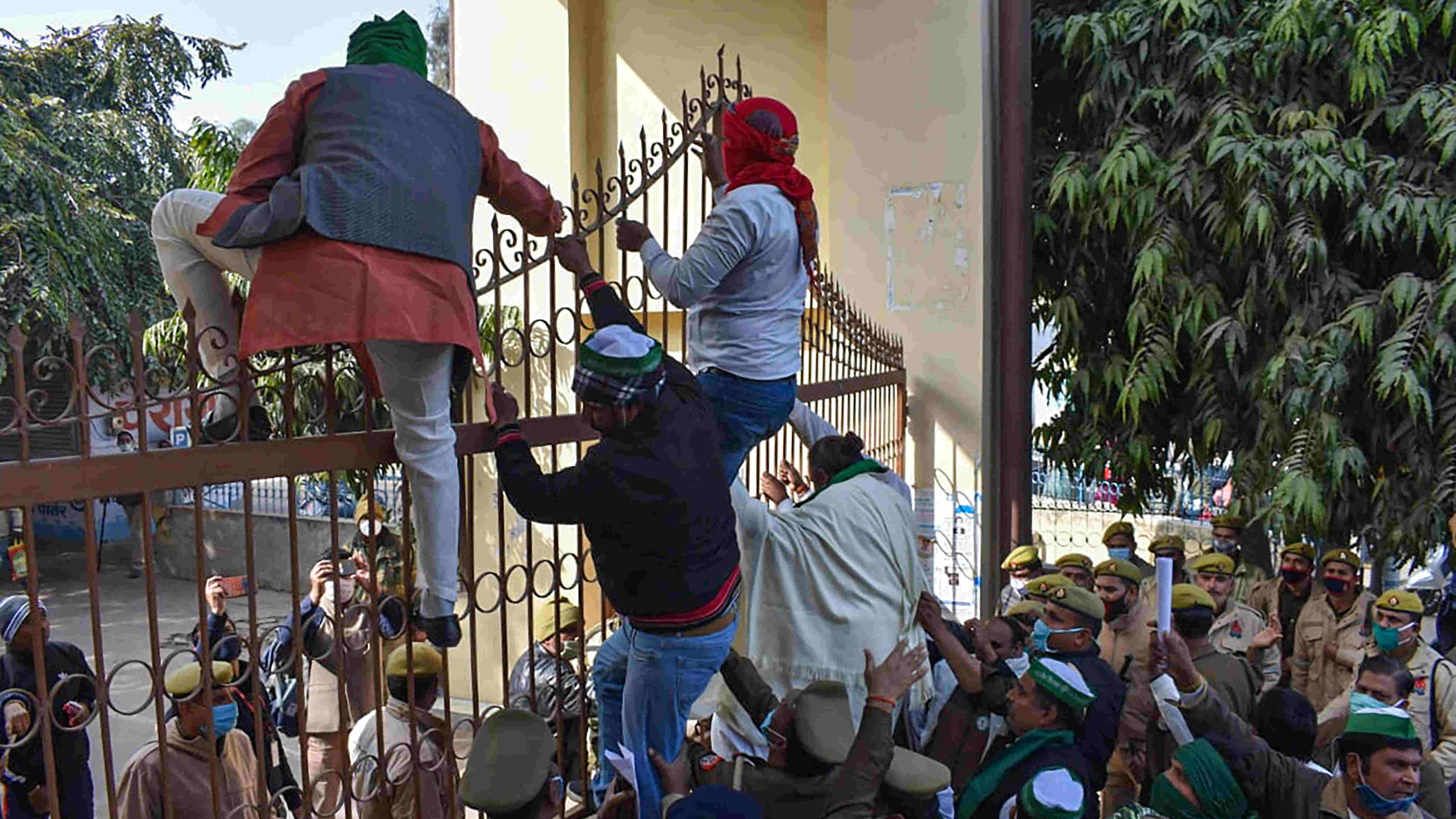 ---
---
Let's understand the chronology: before the 2014 general elections, Narendra Modi promised farmers that he would comply with the Swaminathan Commission formula to arrive at a minimum support price for farm produce: a 50 per cent profit over the production cost. Post elections, he reneged on the promise and buried it.
In 2016, he dangled a new carrot: that his government shall double farmers' income by 2022. Four years on, there is no mention of it or any sign of it coming to fruition. We are two years away from the deadline. Farmers' incomes are stagnant or dipping.
Then on Diwali in 2016 came the 'reform of all reforms': note-bandi, or demonetization, crushed peasants when their kharif produce arrived in the markets. Their economy lay in tatters while the prime minister sang paeans to his 'master stroke', building a perception that it would address the problem of black money. Today, neither the prime minister nor his cabinet ministers speak about the reform that crippled the economy and broke the back of the peasantry.
In between, a series of policy measures opened up the farm sector for private plunder, including the three laws that the Modi regime unveiled at the peak of the Covid-19 pandemic, thinking that the peasantry will not be able to put up a resistance to them. The new laws came after the Union finance minister, Nirmala Sitharaman, announced a series of measures called 'impetus' that even she does not talk about four months on. It must be recalled that she had described her 2019 and 2020 budgets as farmer friendly.
Yet, hundreds of farmers across the country are up in arms against the Centre. This is because farmers now understand the Modi regime better. For six years, they have been hearing grand announcements that are no more than a mirage. Not only did the regime not deliver on its promises to the farmers, but it has rummaged through whatever little architecture existed in its support. The fixation to do away with middlemen as though they are thugs and the mandis or markets as though they were a bottleneck is ridiculous because both are essential for the farm-to-fork journey. The Modi government did not consult farmers or their unions, state governments or Opposition parties while ratifying the three laws. It was in line with the prime minister's style of governance: take decisions first and ask people to ratify them 'in the nation's interest' post facto. The laws and a string of policy measures alarmed the farmers, particularly those in Punjab and Haryana.
Back in the 1970s, a simple but robust three-pillar formula ushered Punjab and Haryana into the Green Revolution: quality inputs, assured price and guaranteed timely procurement. It worked for three decades until yields stagnated, global markets ravaged local markets, governments steadily withdrew from the farm sector, developed world subsidies bulldozed our small and marginal farmers and an unprecedented agrarian distress enveloped the countryside.
Since then, a new deal has eluded the country's rural-farm sector. Year on year, consumers get cheap food and profits go to market players while risks and losses are borne by farmers. We flittered over temporary relief measures — compensation packages, loan waivers, insurance schemes and so on. We opened markets for some crops and kept them closed for others. We tried floating an evergreen revolution, some missions to reform the sector, created e-markets, and set up infrastructure funds. But our structural problem — small and marginal rain-fed sustenance farms, over 80 per cent of India's agriculture sector — remains unaddressed.
In a world plagued by economic and social uncertainties, farmers are rattled by the harvest of falsehoods being dished out to them by the Centre amid a long running agrarian crisis. A sincere dialogue could have assuaged their fears. But when dialogue ends, protests are the only option.