The many myths surrounding Jallianwala Bagh
Kim A. Wagner teaches the history of colonial India and the British Empire at Queen Mary University of London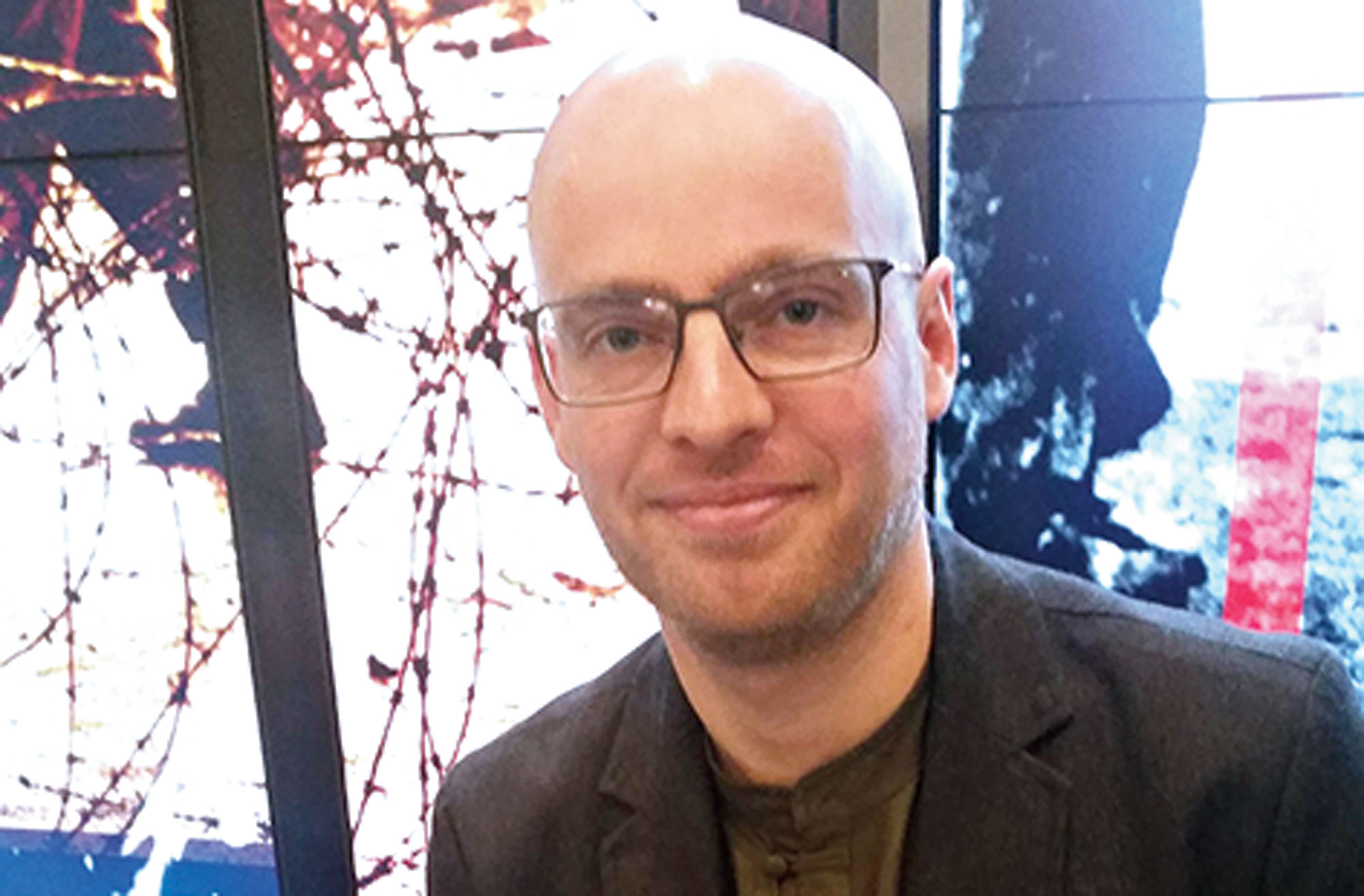 ---
Published 20.04.19, 03:46 AM
|
---
Kim A. Wagner's recently-published Amritsar 1919: An Empire of Fear and the Making of a Massacre was hailed as "the best book I have ever read on the Empire" by the journalist, Sathnam Sanghera, when he chaired a panel discussion on Jallianwala Bagh at the National Army Museum in London last week. Wagner, who teaches the history of colonial India and the British Empire at Queen Mary University of London, made it clear that his mission is to dispel many of the "myths" surrounding the massacre.
He assured Sanghera that he had relied on primary sources. "Sikhs made up 15 per cent of the population of Amritsar in 1919. And they made up 30 per cent of those who were killed; 55 cent were Hindus and the rest were Muslims. So this is a Punjabi event, not a Sikh event... There were possibly Sikh soldiers among those who fired. And it forces us to face the hard facts and perhaps reassess some of the assumptions we have." Rejecting another claim that 120 bodies were recovered from a well, he added: "There weren't any bodies recovered from the well, which does not change the horrific nature of the massacre." And General Reginald Dyer was far from being a lone rogue soldier. "Gen Dyer was typical of British military personnel and, sadly, they were all capable of carrying out these kinds of acts."
Udham Singh, who assassinated Michael O'Dwyer, the lieutenant governor of Punjab, "wasn't present at Jallianwala Bagh," Wagner told me later. "So much about Udham Singh has been created afterwards." Wagner, who is of Danish origin but has lived in the United Kingdom for 20 years, revealed: "I am named after Kipling's novel [Kim] and my parents took me to India when I was a baby. So it's in my blood. I have been to Amritsar every year for the past five years."
Real struggles
Sometimes we tend to forget that the top sporting stars have family lives. This has been brought home in the case of the former England cricket captain, Andrew Strauss, who scored 21 centuries in 100 Tests at an average of 40.91. Only now is he able to talk about his wife, Ruth, who died aged 46 just after Christmas last year, 'one year and 19 days after being diagnosed with a rare form of lung cancer'. The couple met in Sydney in 1998 when Strauss was 21 and Ruth was a 25-year-old actress, and married in 2003. Strauss said their last year together was "probably the best year of our marriage".
He added that his wife had been "incredibly accepting" of her situation: "She still wanted to fight it with everything she had but she also accepted that it might not work out... She talked about doing things as well as she could, and if it was going to be death, she wanted to do that as well as she possibly could."
Determined to "build something good from going through something terrible", he has set up the Ruth Strauss Foundation to support research "to understand these cancers better". Strauss, who resigned as director of England cricket in October last year, said his primary focus now are his sons, Sam, 13, and Luca, 10. Ruth did some final shopping and left behind gifts for her boys to be opened on their 18th birthdays.
Break through
Asians generally find it difficult to break into the Olivier Awards. Named after the great actor, Sir Laurence Olivier, these awards were established in 1976 and "celebrate the world-class status of London theatre". This year, however, the Bangladeshi-origin contemporary dancer, Akram Khan, broke the glass ceiling when he was named the winner for Outstanding Achievement in Dance. Akram once told me he acquired his love of dance from his mother, Anwara. His father, Mosharaf Khan, is proud of his son but is occasionally puzzled by contemporary dance — he ran a curry house in south London for many years.
Fond memories
Satya Narayan Gourisaria, who organized a Lata Mangeshkar concert at the Royal Albert Hall in 1974, was one of the great characters in Indian society in London. So I am pleased to report his friends and relatives will gather at the India Club on May 7 on the occasion of Gourisaria's 90th birth anniversary to "share their best memories" of the man. He defined home as "where you feel at ease". After more than five decades in London, Gourisaria returned in 2013 to his Calcutta residence, where he died on December 11 last year.
Such a shame
Perhaps remembering the devastating fire in Windsor Castle in 1992 which destroyed 115 rooms, including nine state rooms, Queen Elizabeth told Emmanuel Macron, the president of France, that she was "deeply saddened" to see the images of Notre Dame burning. Prince Charles added he was "utterly heartbroken".
By the time Pratibha Patil stayed at Windsor Castle in 2009, it had been restored, which is why the British, led by Prime Minister Theresa May, have offered their expertise to the French in rebuilding the cathedral. Historic England has offered practical help with the restoration of Notre Dame. It is such a shame that nearer home, Historic England didn't think that the India Club in London was worth saving and delivered a negative report to the culture secretary. 
Footnote

People were worried that Nirav Modi's puppy would not be looked after when the jeweller was sent to prison. There have been similar worries about Julian Assange's cat following his arrest at the Ecuadorian embassy in London. The cat, which would appear at a window wearing a tie, had its own Twitter handle. There has been a reassuring statement from WikiLeaks: "We can confirm that Assange's cat is safe. Assange asked his lawyers to rescue him from embassy threats in mid-October. They will be reunited in freedom."