The great cost of human negligence
Paper lanterns led to the death of animals in a zoo in Germany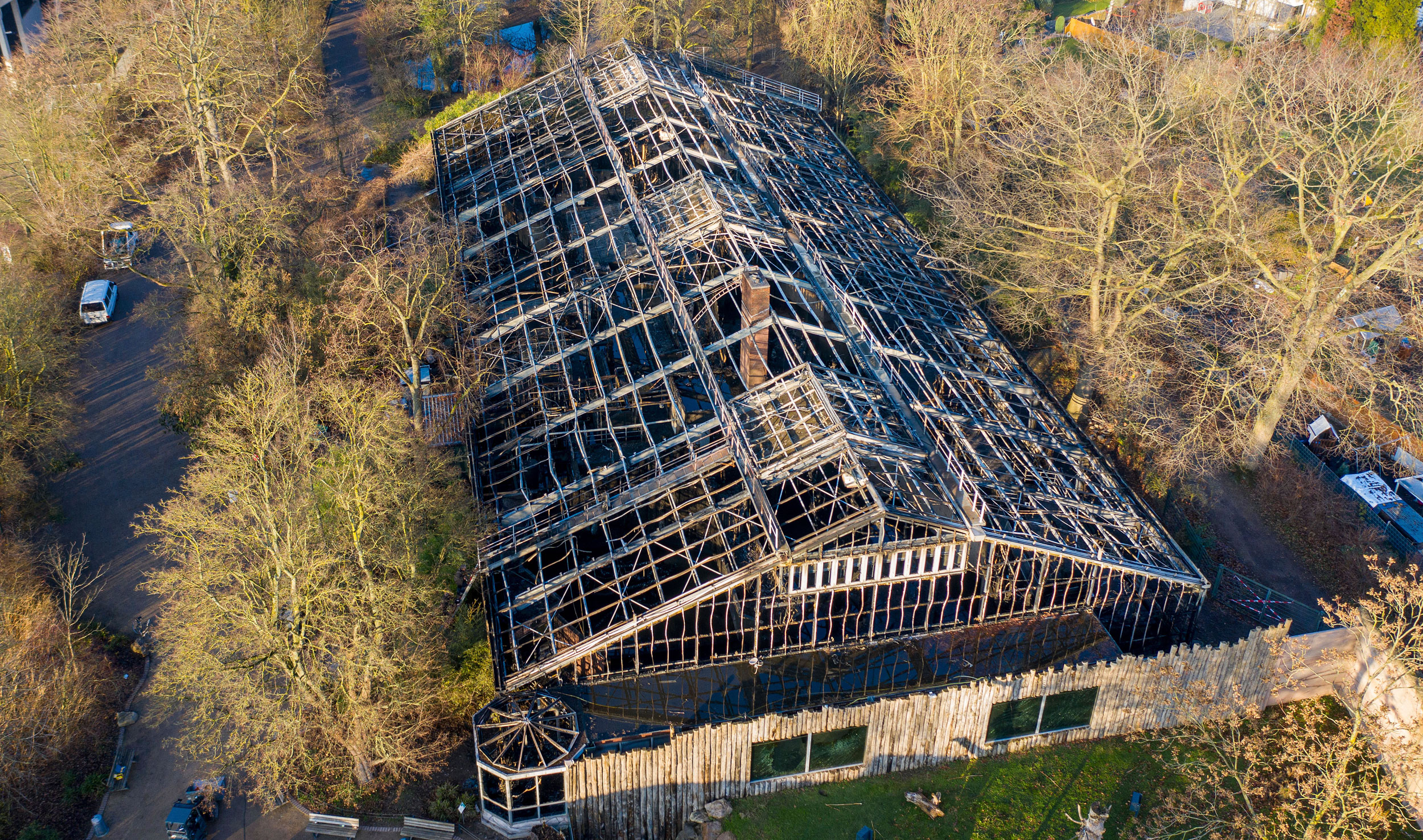 This January 1, 2020, picture, shows a burned down animal house at the Zoo in Krefeld, Germany.
(AP)
---
Published 05.01.20, 06:32 PM
|
---
Sir — It was heartbreaking to read about all the animals that died when a fire tore through a monkey enclosure at the Krefeld Zoo in northwestern Germany at the dawn of the new year. Police suspect that paper lanterns lit and launched into the sky by revellers — in spite of there being a ban on these items — caused the fire. The lanterns, bought off the internet, fell into the enclosure where rare species of apes — including marmosets, chimpanzees, orangutans and gorillas — as well as birds were kept. This might have been an accident, but it occurred only because of the carelessness and negligence of human beings.
M. Pradyu,
Kannur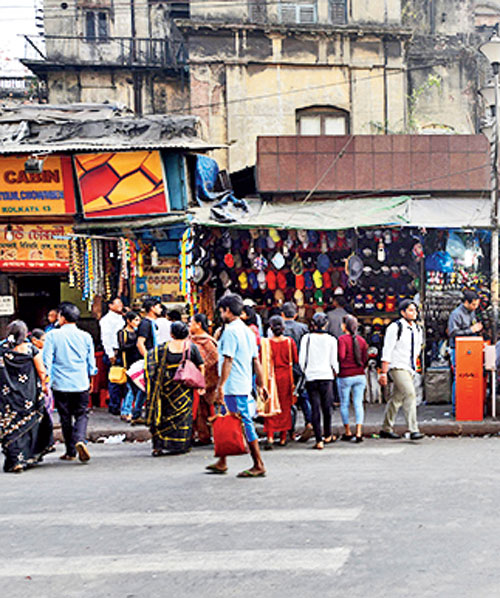 In danger
Sir — It is not surprising that the number of road accidents in Calcutta involving buses, autorickshaws and pedestrians increased by 56 per cent in 2019 in comparison to 2018 ("Pedestrian death rise, cops worried", Jan 3). There are several reasons behind such shocking figures. First, pavements alongside most of the important roads in the city have been encroached upon by vendors.
One can hardly see the footpath. Hence, pedestrians have no option but to walk on the busy roads alongside moving vehicles, risking life and limb. Second, reckless driving and flagrant flouting of traffic rules by those behind the wheel in buses and autos are very common on city streets. They stop their vehicles anywhere they please in order to pick up passengers.
In addition, many commuters wishing to board buses do so at random points on the road, instead of waiting at a designated bus stop. This tendency has contributed several times to fatal accidents. The authorities need to identify these areas of concern immediately and take steps to make the streets safer for motorists as well as pedestrians.
Sourish Misra,
Calcutta
Sir — It is heartening that the traffic department has formed a task force to identify pressing problems with regard to pedestrian movement at busy crossings across Calcutta. Errant drivers of buses and autos and pedestrians are all to blame for the spike in road accidents. While the motorists drive at reckless speeds, overtake other vehicles and change lanes at will without any concern for the safety of passengers or other people on the road, pedestrians can often be seen walking along the road even though there is a perfectly-walkable footpath right next to them. What is their excuse for not using a pavement that has little or no encroachments?
I suspect that pedestrians in the city have got so used to walking along roads that are relatively safer — the kind that do not usually witness heavy traffic, such as smaller lanes in quieter parts of town — that they believe they can do the same along busy stretches with no danger to their lives or the lives of others. The drive to curb the number of accidents must involve targeted sensitization programmes for pedestrians. They must understand that using the pavement is mandatory while being on foot. Those found walking on the street in spite of a footpath being available should be fined heavily on the spot.
Rohini Basu,
Calcutta
Save the game
Sir — It is deeply unfortunate that the International Cricket Council is contemplating the reduction of the duration of Test matches from five days to four. This move is doubtless geared towards creating more room for shorter versions of the game that are considered to be more 'lucrative'. One wonders whether the ICC has bothered to ask cricketers or the paying public for their opinions. For instance, the Australian off-spinner, Nathan Lyon, expressed his opposition to shortening Test matches, saying that the five-day format is important for challenging players mentally and physically.
A look at the records of Test matches will reveal that those yielding results in four days are usually uneven contests between top-ranked teams and bottom-ranked teams. In the recent Ashes series in England, on the other hand, most of the matches went down to the wire, with the outcome being decided at the end of the fifth day of play. Moreover, what is to happen if there is rain during a four-day Test match? Can a game be decided in 270 overs? Is there a viable plan to compensate spectators in case of a washout, especially those who buy season tickets? Instead of destroying Test cricket for their own gains, the ICC and member boards should be looking for ways to popularize the format in its current form among young enthusiasts of the game.
N. Mahadevan,
Chennai
Sir — Making four-day Test matches mandatory will spell doom for the finest and most challenging version of the game. It is clear that the ICC's agenda involves popularizing shorter formats and franchise-based leagues to the detriment of Test cricket. If four-day Tests become the norm, it is likely that most results, especially when evenly-matched teams are competing, will end in draws. In such matches, the availability of a fifth day of play is crucial for a proper result. If most Tests are drawn, spectators will fast lose interest in going to watch the matches, and this will sound the death knell for the format as a whole. Cricketers and lovers of the game alike must protest against such a move.
Vishal Dutta,
Calcutta