Re-imagining home as contented city
Returning to the local in a changing world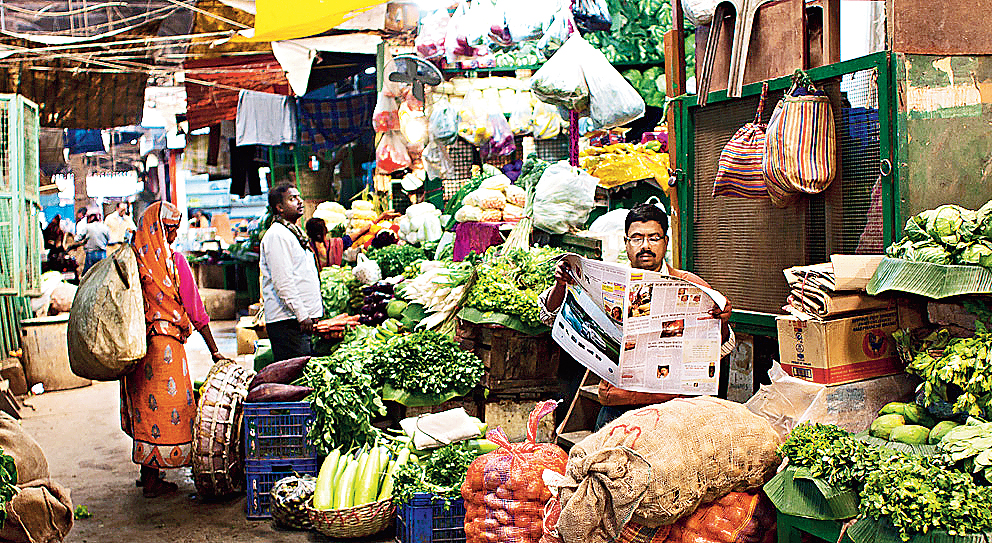 ---
---
A French friend of mine has just sold her apartment in one of the most central and 'happening' areas of Paris and moved to the smaller city of Lyon in the centre of France. Within an hour's drive from her new apartment is the cottage her grandmother left her in the Auvergne countryside. My friend, a writer and an environmental activist in her early fifties, has her reasons clearly laid out. Paris, she points out, is rapidly becoming a kind of fortress city with its central arrondissements under multiple siege. Only the wealthy and privileged can now afford to live in these famous, central neighbourhoods and they are increasingly in need of the protection of heavily armed police, the paramilitary and the army itself. The working class, the poor and the deprived of the city are being pushed out into the banlieues — the suburbs — that ring the city with their vertical ghettos. My friend and others like her who've given it some thought feel that soon daily life in Paris proper is going become complicated and even more stressful; accessing food, water and other supplies is going become a battle as resources dwindle owing to environmental collapse; violence (with armed intervention by the authorities contributing to it) is going to increase to previously unimaginable levels. "I love all kinds of different cuisines and I used to love the idea of getting different kinds of food from all over the world, all within just a few blocks of where I live. But now I don't want to live far from where my food is produced. I want to simplify my needs and live within what the local area can produce, whether it's food or anything else."
Other Parisians and French people in general might find this grim vision extreme and overly pessimistic but something rings true in what my friend is saying. Whether it's a series of uneven, unpredictable ecological meltdowns or whether travel and supply lines across the world are interrupted by outbreaks such as the coronavirus, it seems common-sense to become as self-sufficient as possible and place yourself within secure and easy reach of your basic necessities.
Of course, when my friend laid out her scenarios, I couldn't help teasing her that one could do worse than to shrink your camp into the centre of one of the most glorious food regions of the planet. After all Lyon, with its legendary produce and great culinary traditions, is regarded as the food capital of France, and the region of Auvergne offers spectacular bounty whether it's food or drink we're talking about, or a beautiful landscape with sparkling water and clean air. However, soon after that conversation, I found myself visiting Goa and Chennai, which, together with the seeds my friend had planted in my mind, nudged me into looking at the place I call home somewhat differently.
I left Calcutta for Goa just as the parade of winter vegetables and nolen gur were making their way into Lake Market and Jadu Bajar. While the food in Goa was superb, after a few weeks the limited choice began to take its toll. The non-vegetarian produce of pork, beef, fish and seafood was amazing but I began to miss proper Bengal delta vegetables that were small in size and actually tasted of themselves. After a while it also became clear that Goans don't really do mutton, not the way we do in this city — there is just no comparison in quality of the goat-meat available. In contrast to the carnivore-piscivore heaven of Goa, Chennai offered possibly the most sophisticated vegetarian cuisine on the planet, but even this tropical seaside city reminded me of my own town not so far from the sea: there were many similarities and some variations in the shobji and shaak, but that only underlined the fact that Bengal also has a great vegetarian cuisine and its riverine fecundity also easily supports other vegetarian cuisines such as Punjabi, general north Indian, Marwari and Gujarati, not to mention Tamilian.
Back home in December, other comparisons popped up. For instance, Delhi is a great place to eat, especially in the winter, but even there hardly any vegetable makes it to the tokris of the sabziwallas without languishing a few days in the cold-storage depots at the outskirts of the megapolis. Something in me would much rather pick up the freshly plucked shorshe pata or peas that a small farmer is unloading from a riksha, tempo or the trunk of a taxi.
It's not that Calcutta is in any way the Lyon to Mumbai-Delhi's London-New York-Paris. Despite their current political challenges both those behemoths are far ahead of our city in terms of vibrant culture and genuine cosmopolitan mixing. And, at the upper end, the variety of international cuisine and innovative restaurants of which Mumbai and Delhi boast leaves us in the provincial dust. And yet, if we were to slough off the ghosts of the past and take a hard look at the near future, this city of ours is not that badly placed at all.
It is not unrealistic to project that Delhi is heading into the vortex of a deep storm formed by the mixture of basest political skulduggery, long-term social collapse and environmental disintegration. Mumbai, too, may well be trapped between the tide of protests across Maharashtra and the rising deep brown Arabian sea. In contrast, imagine that in the coming years Bengal and Calcutta both prove hardily resistant to the Namoshavirus afflicting so much of north and west India. Imagine we take a leaf, nay leaves, out of the efforts other places are making to bring down pollution, curtail single plastic use and increase recycling. Imagine also that our state government and municipal corporation show some will and creative imagination to bring some much needed change to the city; that we don't fall into the traps of gross grandiosity or administrative ineptitude and indifference; that we use the many resources we have with increasing wisdom. Dare to fantasize then, that, even as other metros struggle across northern and western India, we start to do better and better on multiple fronts.
I currently know four young upper middle-class Calcuttans who've gone to cookery school and taken the plunge into becoming chefs. One of these youngsters moves between north India and Goa as a consultant; another, based here, travels around the country setting up restaurants; the third is rising in one of the toughest cookery arenas in the world, working as a chef de partie in a Michelin-starred restaurant in San Sebastian; the fourth is back here from a food university in Italy and trying to grow food locally while devising original menus. In an imaginary Calcutta that has rejigged its economy and ecological policies to embrace a challenging future, perhaps all four of these people would make their lives in the city, not necessarily providing for the sapidary whimsies of the rich but as part of a generation that transforms the city into a happier, healthier, culturally dynamic urban centre.
In this imagining, let's put away London, Singapore, Paris, Hong Kong, Lyon and all other foreign places. Let us dare, perhaps, to think and will into existence a transformation that comes from our soil and our reality, a new city that borrows sensible and useful ideas from all over the world but follows no models slavishly.