The curious case of NaMo TV
The EC appears to have woken up to its responsibilities after 12 days but the transgressions have already been committed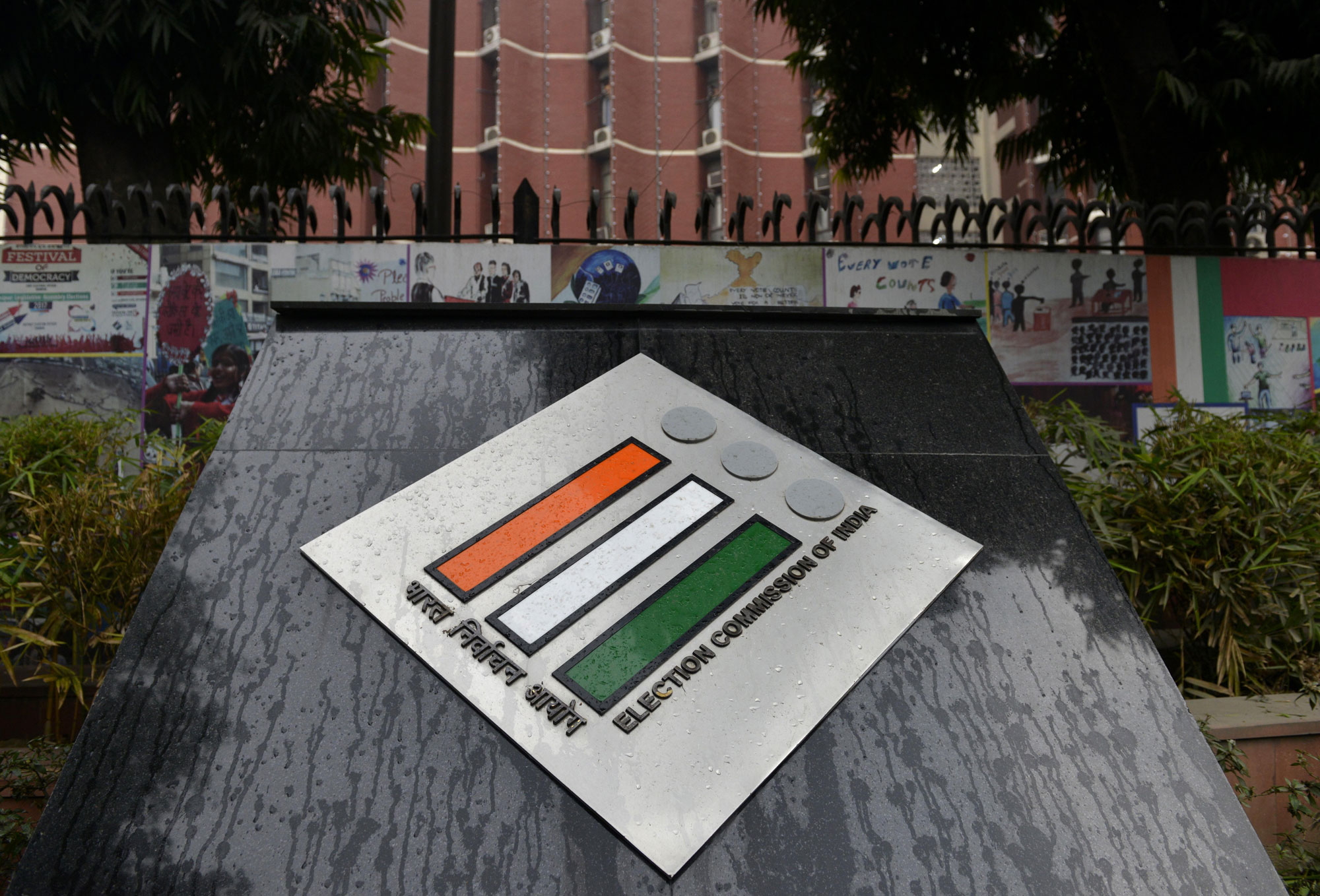 After 12 days and external pressure on the Election Commission to act properly, it is now reasserting its time-tested media content monitoring committee procedure, to check and certify all material before it is telecast.
Photo by Prem Singh
---
Published 16.04.19, 04:52 AM
|
---
Never before in the history of television in India have we come across a television channel that operates as a full-fledged one but claims that it is not a TV channel. It appears on well-known direct-to-home TV platforms like Tata Sky, Airtel and DishTV, but resorts to as much subterfuge as possible to obfuscate its real character — as it has not come in through the normal licensing route. It sprang into life suddenly on March 31 after the Election Commission's 'model code of conduct' had already been promulgated, but quite strangely, the EC did not question it. No one really knows who owns it; how it operates and what its finances are. The acronym in its name stands for Narendra Modi, the prime minister who is also the prime campaigner of his Bharatiya Janata Party. Yet, he does not own up to his 'paternal status' — he tweets in its favour instead — and his party conceded, most reluctantly, that it is theirs, after trying every trick in the book to distance itself from the channel that exists only for propagating its political message and telecast the speeches of its mascot.
The broadcasting sector is so well governed — perhaps, excessively so — that NaMo's claims notwithstanding, this channel is bound to have trampled upon existing regulations. The EC appears to have woken up finally to its responsibilities after 12 days but the transgressions have already been committed. But before we get there, it may be interesting to see how the government and the party deliberately sent everyone else on a wild goose chase to figure out which genre of television this channel came under — by simply being completely non-transparent. While the media and the Opposition tried to locate possible violations of the information and broadcasting ministry's strict 'uplinking and downlinking guidelines' that apply to all normal TV channels that use satellite communication, NaMo TV went on telecasting programmes — in violation of the model code of conduct. The TV channel deliberately does not give any information of its ownership, tax compliance, its partners or foreign technical support, if any. Yet, the hyperactive income tax department and the enforcement directorate that are always on raid mode have not bothered to seek financial and taxation details from it. Besides, television is a super-sensitive domain and the antecedents of each channel are verified by the home ministry in detail. Again, NaMo TV appears to be an exception by thinly disguising its real character. The manner in which government departments and agencies of the government — who would have torn any Opposition leader to shreds had he or she done this — maintain a 'hands off' policy is sinister and unashamedly genuflecting.
NaMo's claim to be a 'shopping channel' or a 'special service' that DTH platforms operate for profit does not hide its full-blown channel character and that too, as a very sensitive political channel. All it means is that it has avoided the government licensing procedure in some convoluted manner and that its programmes are made in a studio and sent to Tata Sky, Airtel and DishTV through optic fibre. But since it is not selling undergarments or household gadgets, but undiluted political propaganda, it falls squarely under the EC's present 'model code' restrictions on media. After 12 days and external pressure on it to act properly, the Commission is now reasserting its time-tested media content monitoring committee procedure, to check and certify all material before it is telecast. The state chief electoral officers have to do this but there are doubts whether their machinery is capable of viewing and clearing so much material. But there is one more violation, and NaMo's telecast on multiple DTH platforms runs foul of the Telecom Regulatory Authority of India's order of 2014 restricting 'special services' to just one DTH TV company. The information and broadcasting ministry needs to check the exact wording and act fast.
More important is that Section 126 of the Representation of the People Act, 1951, strictly prohibits political speeches for 48 hours preceding the last hour of poll in those constituencies where polling was held in the first phase of elections. This has surely been violated, and T.N. Seshan would have declared these polls as invalid.