The Chinese exam that makes cars stop honking
Just as it happens in India, middle-class parents get totally involved in the gaokao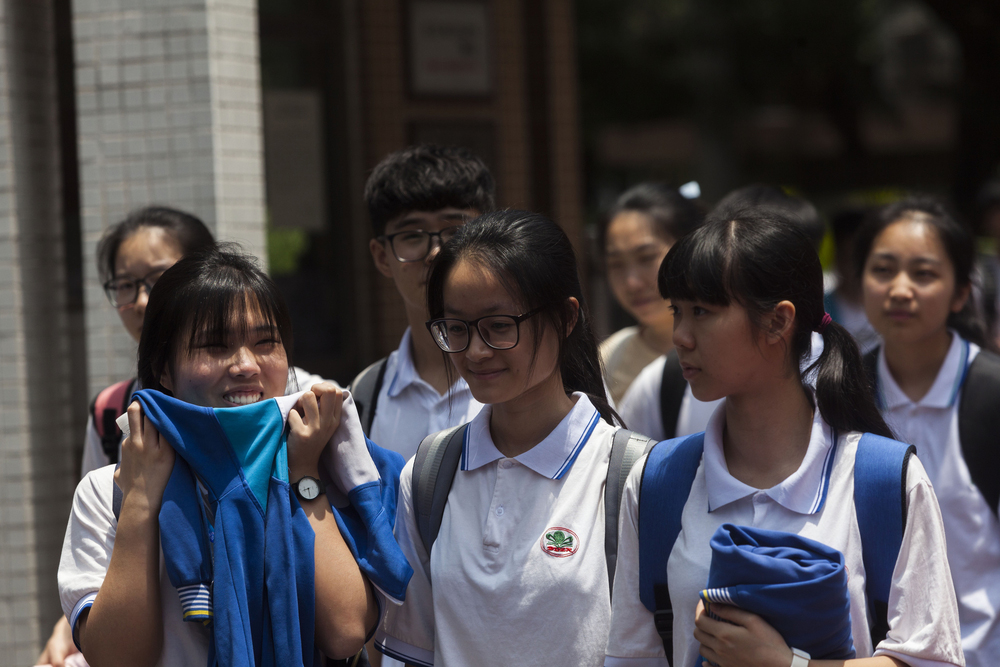 The gaokao is seen as the only fair chance for students of rural or poor backgrounds to better their lives
(Shutterstock)
---
Published 05.07.19, 09:53 AM
|
---
A stressful time for millions of Chinese just got over. The gaokao, China's university entrance exam, was held in early June and the results are just out. This year, more than 10.31 million students took the exam. Nearly 75 per cent of them will enter a university; in 1998, only 34 per cent could.
The importance of this exam can be seen by the grand events held in February in schools across the country, to mark '100 days to gaokao'. Some schools hold formal parades; others release red balloons — the colour is considered auspicious.
Everyone takes the gaokao seriously. Teachers work 13-hour days preparing their students. This year, as rains flooded the entrance to one centre, teachers arranged a row of desks for their students to walk on from the gate to the classroom, to ensure that the latter did not write their exam with wet feet. Around exam centres, construction work stops for the three days when the exam is held, and traffic goes silent — not only is honking banned, but also announcements inside buses. Special buses and trains are run for students.
Like their Indian counterparts, Chinese students too pray for success. One popular spot is the 'toppers' bridge' outside the Confucius temple in Gansu province. In ancient China, the toppers were elite scholars who aced the 'imperial exam' to become powerful civil servants. Today's exam is as tough, but the fruits are not as sweet. This year, so many ribbons were tied on the bridge that they had to be removed every day.
Just as it happens in India, middle-class parents get totally involved in the gaokao. Although every school makes residential arrangements for its students, some parents book hotels near exam centres. This year, six students paid a heavy price for this decision. They got stuck in their hotel elevator as they were leaving for their exam. The hotel's mechanics could not repair it; the fire brigade was summoned. But alas, by the time the students reached their centre, the grace period of 10 minutes was over. Two of them had not even stayed at the hotel, but only come there to pick up their classmates.
These unfortunates will now have to write the exam next year — two attempts are allowed. Just imagine their despair. Their parents are suing the hotel for 2,00,000 yuan each; the hotel is willing to pay one-tenth the amount.
The gaokao is seen as the only fair chance for students of rural or poor backgrounds to better their lives. The dice are loaded against them, yet, a fair number get into universities. In 2014, the exam was modified to enable more choices. Earlier, apart from Chinese, English and maths, students had to choose three subjects either from the arts or science streams. Now, they can choose from both streams. However, less than half the country has been able to implement this change. In 17 out of 31 provinces, the required number of teachers and classrooms needed for the 20 new combinations available are just not available.
It is a myth that passing the gaokao depends solely on rote learning. The essay topics require a level of reflection that is beyond a normal 18-year-old. Consider this year's topic: "All things have their own nature. Water tastes light, while salt is salty. If you add water to water it is still water, if you add salt to salt, it is still salt. Sour, sweet, bitter, spicy and salty, those five tastes coexist in harmony, so do human beings."
Can you or I attempt this?