Temporary grief
The battles with Big Tech will persist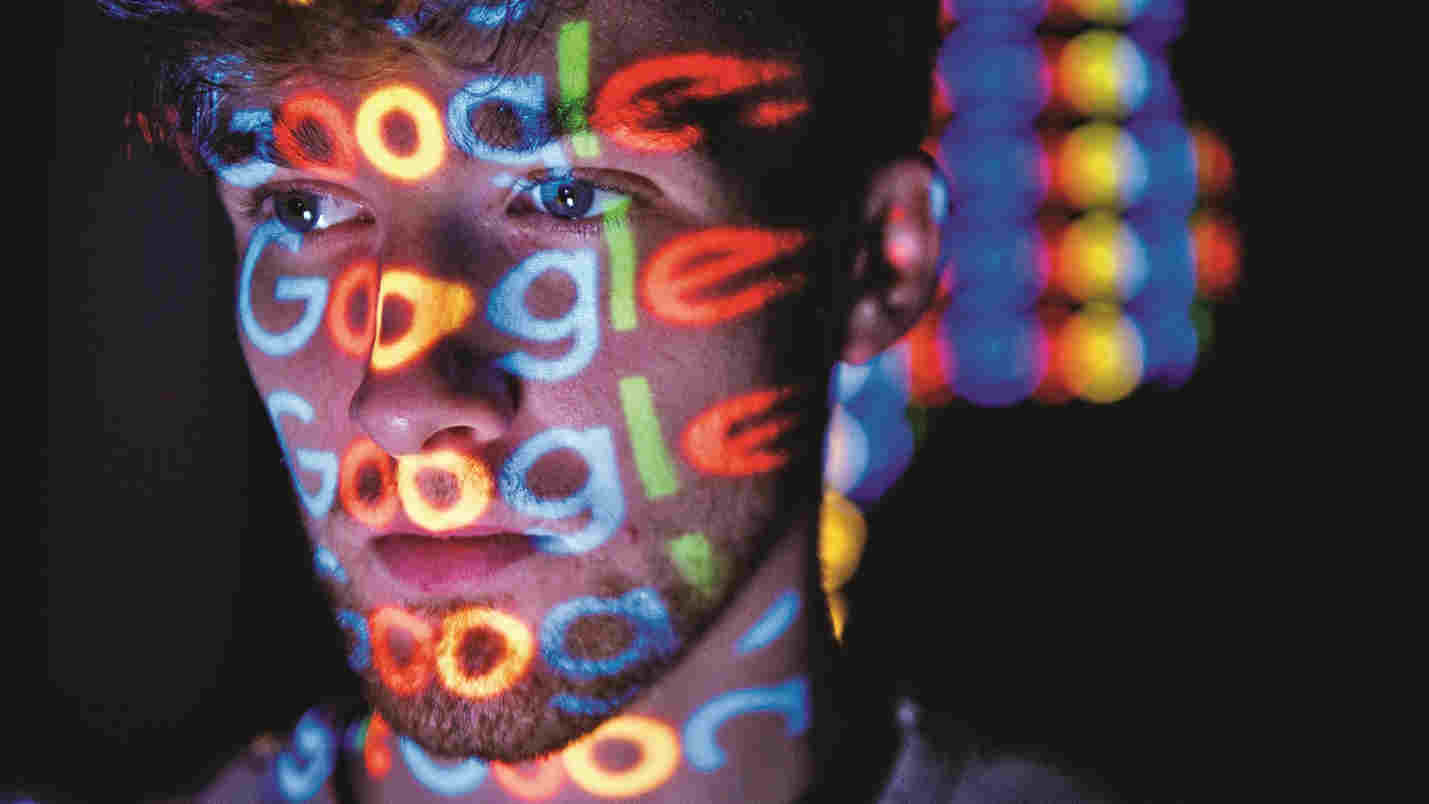 In this photo illustration, The Google logo is projected onto a man on August 09, 2017 in London, England. Founded in 1995 by Sergey Brin and Larry Page, Google now makes hundreds of products used by billions of people across the globe, from YouTube and Android to Smartbox and Google Search.
Leon Neal/Getty Images
---
Published 18.01.21, 12:10 AM
|
---
Convenience is addictive. But after transforming our lives, internet-based technologies are getting to the stage where we have to mind the repercussions of using them. Over the past several months, we've seen a convergence of concerns over free speech and privacy on the one hand and the monopolistic practices of communication technology providers on the other.  The communication technology giants, meanwhile, are up against both governments and more rabid users of their platforms. The confrontation promises to persist.
Earlier this month, internet users in India were aflutter over what WhatsApp's new privacy policy meant and what information it was seeking permission to share with Facebook.  It triggered a migration to other messaging services such as Signal and Telegram before people woke up to the realization that the messaging app had been sharing user information with Facebook since 2016.
Right-wing Americans who had gravitated to the Parler platform because they thought it was a secure place to share extreme views first found its app abruptly banned from their app stores by Google and Apple and, then, found that their identities would become known after all because its technology allowed data from it to be scraped. And that made them vulnerable to law enforcement action. The rioters who stormed the Capitol in Washington this month had posted some of their plans on this network.
In India, the Chinese fintech loan apps available on Google store were eagerly used by many loan seekers who were then driven to desperation and even death when the loan sharks behind them turned nasty. Last week, the Reserve Bank of India ordered Google to take them off the app store.
Equally, the tech giants are getting to the stage where they have to watch their backs.  For much of last year, they have been under scrutiny from governments in the United States of America, Europe and Australia. In July, US lawmakers conducted extensive anti-trust hearings on their practices. Then came an October House Judiciary Committee report on the hearings and Google, Facebook, Apple and Amazon were found guilty of alleged anti-competitive behaviour. The Justice Department and 11 Republican attorney-generals sued Google for this.
On another front, governments in Australia, France and the United Kingdom have been considering ways to get search platforms to pay fair compensation for journalistic content siphoned off from news media.  In France, a competition regulator has ordered Google to pay a copyright fee to media groups. In December 2020, the Australian government introduced laws to force Facebook and Google to pay media companies for the content they use. 
Now other platforms have come under renewed scrutiny for their role in fomenting the attack on the Capitol.  The New York Times profiled some influencers on Facebook and showed that its algorithms coaxed many Americans into sharing more extreme views on the platform and rewarding them with likes and shares for their posts.  Whatever happened to Facebook's much-vaunted oversight committee with names of a range of eminences  from around the world? We have been reading about it since 2018.
Facebook responded to the attack on the Capitol by banning the US president from its platform.  He was also banned by Twitter. The German chancellor, Angela Merkel, was disturbed enough by this to make a statement, saying lawmakers and not private technology companies should set the rules governing free speech.  
Twitter said it acted because of  evidence of new riots planned for January 17, while Facebook said it has, so far, taken down 600 militarized social groups and was banning posts from those saying they planned to take weapons to government buildings.
The less charitable ascribed the banning of Donald Trump to his being a head of government who is on his way out.  A statement from the American Civil Liberties Union expressing concern at his being banned from Facebook and Twitter suggested that both were wielding unchecked power "especially when political realities make those decisions easier".
Stock market investors, too, are indignant enough to make their disapproval hurt: Twitter and Facebook paid the price for banning Trump: they ended up losing $51 billion in combined market cap in two days. Facebook saw $47.6 billion erased from its public valuation, while Twitter's market cap dropped by $3.5 billion.  The companies will doubtless rebound, but are discovering that their actions make them vulnerable.
India's response to the practices of internet giants operating here has been mixed. In November last year, the Competition Commission of India ordered an investigation against Google for abusing its market position to unfairly promote its own mobile payments app in this country by showcasing Google Pay more prominently inside its app store on android phones in India.  In 2019, the CCI had also ordered a probe against Google in an anti-trust case for its alleged abuse of the Android phone's  dominant position to block rivals.
Yet, on the issue of privacy practices of social media companies, the government seems sanguine. It was reported earlier this month that the labour ministry was planning to use social media such as WhatsApp for communicating details of salary remittances to workers once its new labour codes come into operation even as a more privileged class of WhatsApp users was creating a shindig about the app's new privacy policy. Will this not put working class users at risk of data theft and financial profiling, critics are asking.
As contentious issues persist and clashes with governments and users grow over such concerns as privacy and data management, last year's anti-trust actions are leading to talk about breaking up the big companies. This is easier said than done. A report  by the Council on Foreign Relations points out that anti-trust actions have had little success in the past in directly curbing technology companies.
Meanwhile, Google is reportedly seeking out new streams of revenue and its next big thing is likely to come from sectors such as cloud computing, transportation and healthcare. Each of these has a massive addressable market and plays well to the tech giant's strength in AI, says a CBInsights report.
Whichever way you look at it, companies such as the ones under scrutiny are too big and too smart to suffer lasting grief.
The author is a media commentator and was the founder-editor of TheHoot.org