Barbie: Six decades of irrelevance in India
Barbie dolls, which are almost always too expensive for middle-class families, are not playthings for most young girls in India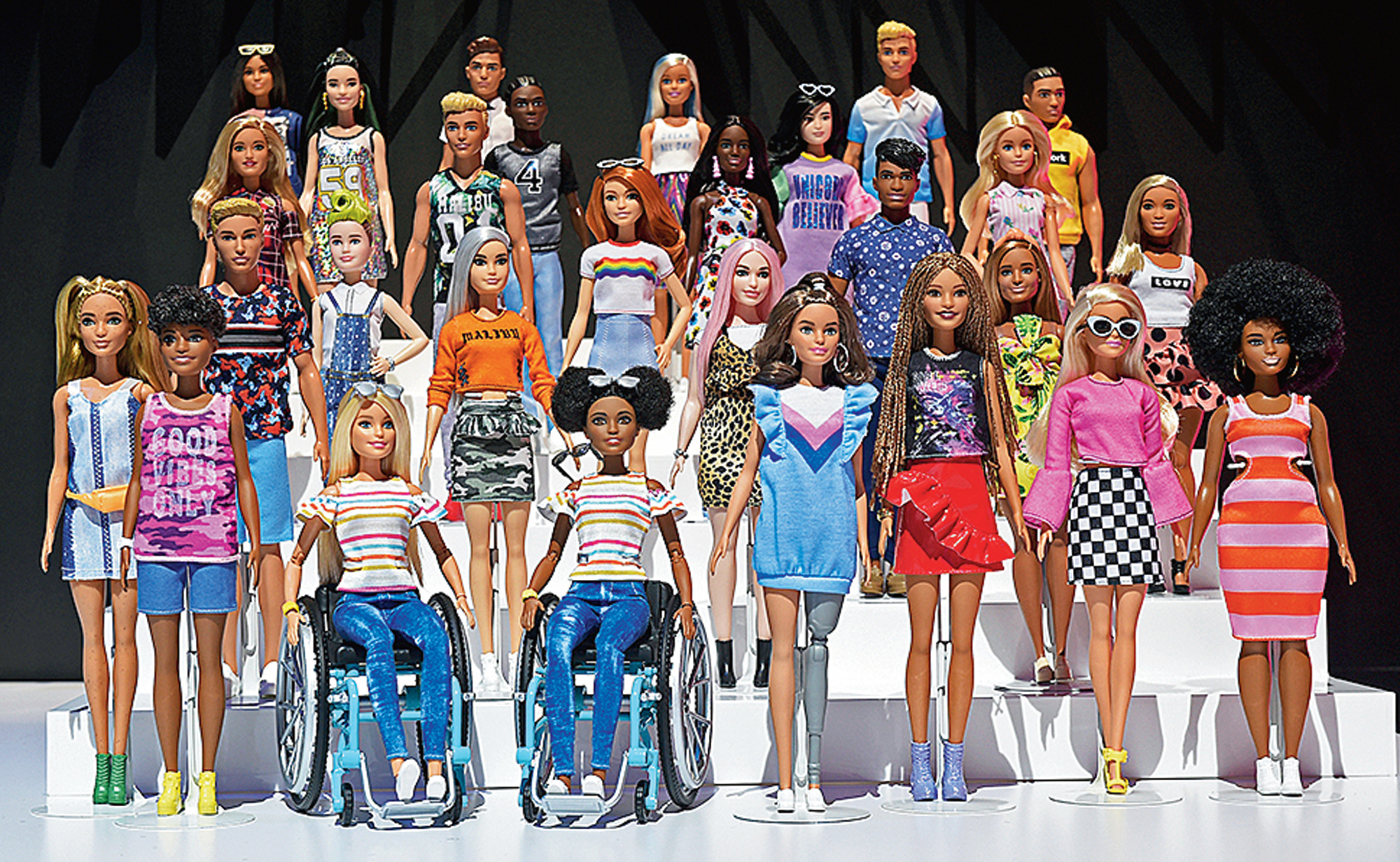 ---
---
Sir — Barbie, one of the most recognizable figures in the world, turned 60 on March 9. The doll has been at the centre of many controversies for its unreal physical appearance and the impact that this could have on young girls. But this would affect few girls in India. The dolls, which are almost always too expensive for middle-class families, are not playthings for most young girls in India. I remember the sole Barbie doll that I had as a child being put inside a locked display case along with other trinkets. As such, Barbie was always an ornament, never an ideal.
Malini Banerjee,
Calcutta
Wrong foot
Sir — The behaviour of the two Bharatiya Janata Party leaders, Sharad Tripathi, a member of parliament, and Rakesh Singh Baghel, a member of legislative assembly, is shameful ("Sight to dream of", March 10). The two leaders not only quarrelled at an official meeting but also exchanged blows. Tripathi even hit Baghel with a shoe. The reason for the dispute was the omission of the MP's name from the plaque on a bridge that is under renovation. It is a matter of some concern that Tripathi was lauded last year by the prime minister, Narendra Modi, for being polite and full of wisdom. It is a pity that such people are at the helm of administration in the country.
Moreover, it would be better if the practice of engraving names of political leaders on plaques on public infrastructure could be replaced with inscribing the names of engineers and builders who build them. After all, it is the latter who put in all the hard work.
Asit Kumar Mitra,
Calcutta
Sir — The ugly dispute in Uttar Pradesh may have taken place between two BJP members, but the desire to exploit a position of power is not unique to that party. Leaders like Sharad Tripathi and Rakesh Singh Baghel exemplify Indian politicians who use power to make a name for themselves. Such behaviour will only discourage people from voting for these leaders.
Those in power also use public funds to fulfil their personal desires. For instance, one can easily ask what compelled the prime minister to visit over 50 countries in four years. This must have cost the exchequer a pretty penny. Moreover, unpleasant arguments and brawls are the norm in Indian politics. One only has to look at a session of Parliament for proof.
Anathbandhu Banerjee,
West Burdwan
Sir — The video which captured an argument between two elected representatives in Sant Kabir Nagar district of Uttar Pradesh over names on the foundation stone of a project is disappointing. So surprising is the behaviour of the two BJP leaders that the video has gone viral, inviting critique from various quarters. One hopes such a deplorable incident will not recur in future. Such exchanges erode the faith of the people in their leaders.
Muhammad Zaid,
Ramanagara, Karnataka
Sir — The incident involving two elected representatives in Uttar Pradesh speaks volumes about the level to which political discourse in India has fallen. It also shows that elected representatives are more interested in propaganda than bringing about real development. It remains to be seen whether the BJP will take any action against them. But the incident has lowered the head of all right-minded citizens in shame.
Hira Lal De,
Hooghly
Poor joke
Sir — Dyslexia is neurological ailment that causes learning difficulties. It is an issue that troubles parents and teachers across the world. But Narendra Modi recently used the condition to crack a joke about his opponent. Such a remark is unacceptable from the prime minster of the country.
Tapomoy Ghosh,
Katwa, Burdwan
Delicious brew
Sir — Lovers of beer in India can now look beyond expensive foreign brews. The country has started taking the business of creating its own beer seriously, and a number of homegrown brands have launched craft beer varieties that are in no way inferior to their counterparts overseas. Brands such as Bira and Simba are a couple of examples. Moreover, Calcutta is witnessing the opening of a number of breweries, a fact that is bound to go down well with the city's beer enthusiasts, given that summer is upon us.
Birsa Chatterjee,
Calcutta