Teachers do not die - Dipak Banerjee (1930-2007)
Read more below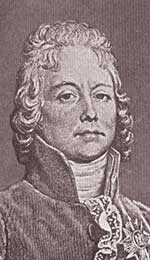 ---
Published 25.01.07, 12:00 AM
|
---
Dipak Banerjee who, I am certain, will be remembered as one of the most famous teachers of economics at Presidency College, Calcutta, was my junior at college by one year. At Presidency, he had joined chemistry honours, not economics. I did not know him directly — common friends used to tell me he was very bright and seemed to be an extraordinarily erudite person in areas he developed a liking for. It turned out that he had decided chemistry was not going to be one of those areas. So the two years he stayed on in college he read and held discussions at the India Coffee House with all and sundry on diverse subjects, mostly modern English literature, mathematics, the history of scientific discovery (Karl Popper and all that) and philosophy.
Dipak did not even bother to finish his chemistry honours course, although he had picked up quite a bit of chemistry, as I was surprised to discover later while talking to him. I had liked chemistry and physiology (in which one had to do a bit of chemistry too) at the intermediate level and had even toyed with the idea of joining chemistry honours myself. He did not let on to his father, a renowned headmaster of our time, that he had not graduated from Presidency after those two years. He told me later that this was the only one act of cowardice in his life — he could not break the old man's heart. So after a stint of a couple of years as a fairly well-paid trainee at an English Bank in Calcutta, where he had quietly made his savings, Dipak set sail for England one day in the early Fifties. He had divulged to an astounded father only that he was going to join the London School of Economics for a BSc (Econ) degree. He had not elaborated on his further plans.
I was to come across Dipak again in 1955, in London, where I arrived to earn a doctorate degree at the LSE. He had, by that time, gone through the prerequisites and joined the London Polytechnic as an external student for BSc (Econ). He went to the Polytechnic at night and worked in an accountancy firm by day. He had also just taken his BSc (Econ) part I exams.
We met one day — I think my mother, who was with me, had heard of him, and when he called on the phone, invited him for dinner. We talked and after a while, he asked me what I thought of the saving-investment controversy in macroeconomics. In those days, I was a very confident person and, after all, I already had taken on the best of the students of economics at Presidency. In any case, having taught the likes of Amartya Sen and Sukhamoy Chakravarty must have given me a lot of confidence too.
As I started, he pulled out a few crumpled sheets of paper from his breastpocket and said he had just finished a small essay on the controversy. A little surprised, I immediately started reading it. Soon I saw that this was no undergraduate stuff at all. It was a well-organized paper on the subject, and as I read on I found that there was a maturity of judgment which was of an astoundingly high order. I was not a very modest person myself, so I drew out of my box-file the proof-copy of a paper I had written and handed it over to Dipak. He glanced through it, laughed and thus we were equals and friends for ever. I was later to acknowledge my debt to Dipak Banerjee for his constant help, at all hours, with my PhD dissertation on the measurement of utility. At several places in it, I had taken philosophical positions that I could not have without being tutored by Dipak.
I remember one day during my usual weekly conversation with my professor, Lionel Robbins, he suddenly asked me, "Who else do you talk to when you come to town?" He was always very old-fashioned, almost pompous, in his expressions. I told him that about my work, I mostly talked to a friend who was doing his external BSc (Econ) and had just written his part I exams — an old friend from Calcutta. For once, Lord Robbins was floored. He said, "Well,well,well! I must meet this friend of yours." A meeting was fixed and Dipak came to town to look up Professor Robbins. Neither of us knew that Robbins was the chairman of the BSc (Econ) examination committee. Later, he told me he had asked for Dipak's reports from two of his examiners.
I was not surprised to hear from Robbins that his meeting (they had a long one) was very satisfactory. The examiners had also spoken highly of Dipak. Robbins, as will be seen, was a very tenacious person. He was Conservative to the core, and I heard he did not like Indians very much and was not in favour of a liberal immigration policy. But he wanted LSE to have the best people — whether as student or as teacher, no matter what colour they were. So it happened that LSE was persuaded to turn Dipak into an internal student of the School for the final year of his BSc, and Robbins pressed hard and got the London County Council to award him a scholarship so that he could give up his office job as a junior accountant. I left London soon after and came back to my dear Presidency College again.
A year later, I got a letter from Lord Robbins telling me about Dipak's results. He got "an unbroken string of A's," he wrote. He was being offered a good graduate-school fellowship immediately to do his PhD, and perhaps an assistant lectureship later at LSE that was going to be advertised. For once, I beat my professor to it. Dipak chose to come to Presidency College as Assistant Professor. Nirmala Patankar, who did her BSc (Econ) at LSE the same year came back to India too. Dipak and Nirmala were happily married.
He had gone back to LSE after that initial stint. I met him next in London where my wife, Gauri, and I spent a year in 1962. I think it was that year or the next that Dipak's well-known paper on lexicographical ordering of utility was published. He stayed on at LSE for some more time, then later spent a year at Berkeley. That was a very pleasant year for him and Nirmala, because both Amartya Sen and Nabaneeta were there too. Amartya has always been an admirer of Dipak. After Berkeley, Dipak had come back to Presidency as professor. Gradually, he grew to be a legend. He continued to meet his students in class and at home after retirement, to the very end. It is only of such people one can say that they do not die, but only fade away.
I was going through my bookshelf this morning, when the news came from Calcutta. I looked up at my secretly-treasured set of Festschrifts that, in a way, tell the Presidency College story: Growth and Choice (ed. Tapas Majumdar, 1968), Economic Theory and Policy (ed. Bhaskar Dutta, Subhashis Gangopadhyay, Dilip Mukherjee and Debraj Ray, 1990), Essays in Economic Analysis and Policy (ed. Dipak Banerjee, 1991), Economic Theory and Public Policy (ed. Amitabha Bose, Mihir Rakshit and Anup Sinha, 1997). The Festschrift edited by Bhaskar, Subhashish, Dilip and Debraj was the one in honour of their teacher, Dipak Banerjee. I feel some pride and perhaps no small sense of fulfilment that some of his brilliant students had been mine too.