A crash course in statecraft
The Iran-US de-escalation hold lessons for India and Pakistan too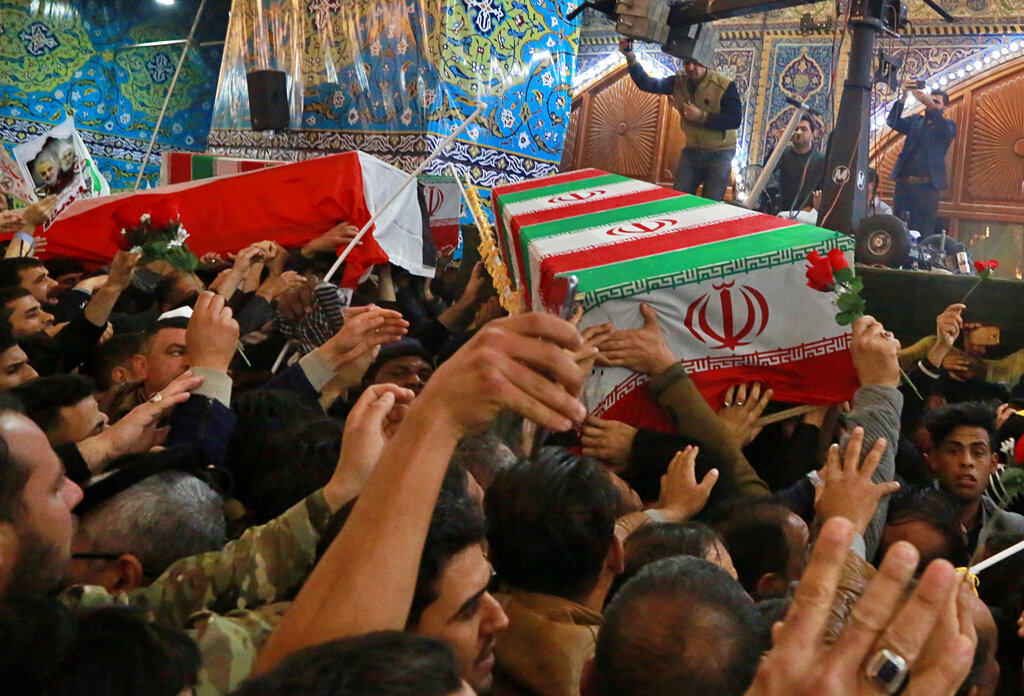 ---
---
On the morning of January 8, when Iran fired about 15 missiles into two US military bases in Iraq, it appeared as though we were one step closer to a dangerous escalation after America had assassinated Iranian major general, Qassem Soleimani, days earlier. By evening though, the picture had changed.
Iran had actually warned Iraq — knowing the message would also reach the United States of America — before the strikes. All the evidence suggests that Iran had carefully calibrated its retaliation, targeting infrastructure associated with the drone strike that killed Soleimani, while making sure that no lives were lost in the attacks on the US bases. Strategic experts lauded Iran's maturity and marvelled at its confidence in the accuracy of its missiles. It had sent a clear message that it could target US facilities but had avoided pushing America into a military response. "US forces are prepared for anything, but for now, Iran appears to be standing down," the US president, Donald Trump, said in a statement.
Yet, that sense that the escalation had been managed with no further consequences lasted only briefly. Iran has admitted that it accidentally shot down a Ukrainian plane with 176 people on board — the biggest group among them Iranian — hours after it fired missiles at US bases. As someone who has flown in and out of Tehran's Imam Khomeini Airport, from where the plane had taken off, it was a chilling reminder for me of just how vulnerable civilian aircraft can be. More important, it was a reality check for those who believe that they can always control the outcome of a military provocation, like some chemical reaction in a laboratory.
Neither Iran nor the US would have wanted the death of civilian passengers. Yet that's what happened, because Iranian missile operators panicked in the heat of a crisis sparked when Trump ordered the drone strike on Soleimani.
For India and Pakistan, this should serve as a wake-up call. In 2016 and then 2019, India launched cross-border strikes — the first, a land-based incursion by elite ground forces, and the latter using fighter jets — in Pakistani territory in response to terrorist attacks. In the first instance, Pakistan denied the incident outright, and India chose not to publicize the evidence it had. In 2019, Pakistan rejected India's claims that it had successfully hit a terrorist training facility but then responded by sending its own fighter planes into Indian airspace. It seems clear that neither India nor Pakistan wanted to escalate tensions further — the Pakistani planes didn't fire any missiles inside India.
But that didn't stop the crisis from intensifying — or lives from being lost. While the wing commander, Abhinandan Varthaman, of the Indian Air Force was chasing Pakistani jets back from Indian territory, his plane was shot down. He was in Pakistani captivity for 60 hours before his release. Meanwhile, Indian forces accidentally fired a missile at their own helicopter, bringing it down and killing six Indian soldiers and a civilian.
The government insisted the chopper had crashed on its own — to have acknowledged the facts would have embarrassed Prime Minister Narendra Modi and his muscular narrative ahead of the Lok Sabha elections. Eventually in August — comfortably after the elections — the air force confirmed that the helicopter had come down in friendly fire.
Just like the recent plane crash wasn't an intended consequence of the US-Iran spat, the helicopter tragedy wasn't planned by India or Pakistan. But in both cases, the best efforts at controlled de-escalation of military tensions couldn't avoid unintended casualties.
So, what's the takeaway? It's evident that once the recent crisis over the killing of Soleimani reached a point where it could tip over into a full-fledged military conflict, Iran — and to a lesser extent the US — tried to de-escalate in a manner that deserves credit. The same goes for India and Pakistan in 2019.
The problem lies in the initial assumption that such efforts will always work — a belief that gives governments the confidence that they can launch targeted attacks and then work to de-escalate in a controlled manner. That's a cause for concern as relations between India and Pakistan continue to spiral downwards at the start of 2020.
A terrorist strike or the brutal killing of soldiers on the border, and all bets are off. We could easily see a repeat of 2016 or 2019 — in fact, it will be politically difficult for Modi to not order a strike inside Pakistan. But as the helicopter crash in 2019 and the downing of the plane in Tehran this month show, it's not always possible to control an escalation — or de-escalation. Nor will it be possible to cover up a mistake like the 2019 friendly fire, every time. That should be the biggest lesson for India and Pakistan from recent events in Iran.