Editorial: Strange logic
Public perception of critical institutions must remain untainted by the shadow of controversy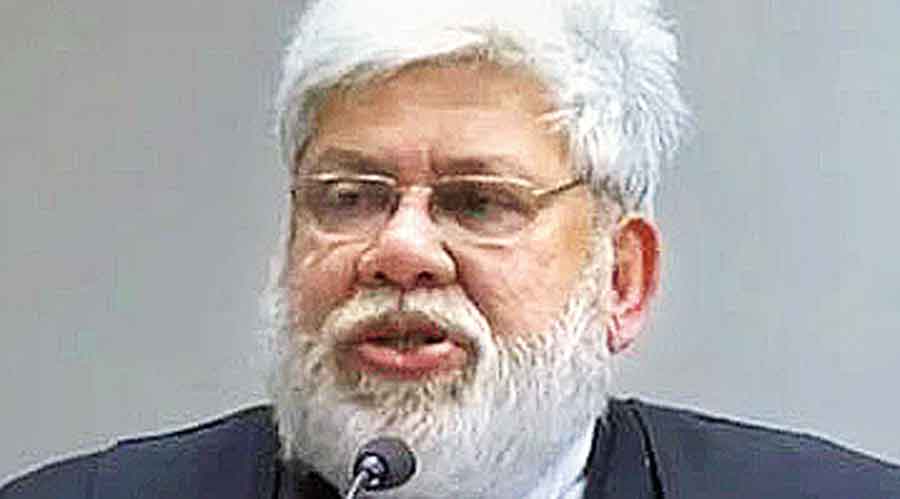 Sanjib Banerjee.
File photo
---
Published 16.11.21, 02:48 AM
|
---
The concerns raised by a number of advocates' associations over the decision by the Supreme Court collegium to transfer Justice Sanjib Banerjee, the chief justice of the Madras High Court, to the high court of Meghalaya merit a closer examination. The Madras Bar Association as well as the Madras High Court Advocates Association have sent representations to the apex court with a plea to reconsider Mr Banerjee's transfer: the Lawyers Centre for Democracy and Social Causes, too, has raised its voice. These reservations seemingly stem from two primary worries. The first throws light upon procedural grey areas as well as 'administrative foresight'. For instance, in their memorandum to the highest court, over 200 practising advocates of the Madras High Court have highlighted that the absence of "stated criteria" for the transfer goes against the spirit of transparency. The Supreme Court, a beacon of clarity, must look into the matter since it is only fair that members of the Bar and the public remain informed about the cause of transfer of judges to rule out arbitrary motives. Short tenures and abrupt transfers also affect the functioning of courts. Finally, Mr Banerjee's transfer from a court where over 35,000 cases were filed recently to another that has a significantly lower caseload is bound to deepen the mystery.
The second, equally important, issue pertains to the signals emanating from the transfer of the chief justice. Caesar's wife, as the ancient adage goes, must be above suspicion. Public perception of critical institutions that are the vanguards of democracy — they include the judicial edifice — must, similarly, remain untainted by the shadow of controversy. Unfortunately, the shadow has only lengthened in recent years with allegations that the Bharatiya Janata Party-led Centre is attempting to encroach upon the autonomy of institutions. Such sudden transfers are not unprecedented: in 2019, the then chief justice of the Madras High Court was handed an unexpected transfer, prompting the humiliated judge to tender her resignation. Mr Banerjee's competence has been above scrutiny. In his rulings, he has repeatedly upheld the importance of constitutional values as well as those of integrity and fearlessness. The unhappiness in the legal fraternity is a clear testament to the wide support and respect for Mr Banerjee. The questions that have been raised in the light of the development need to be addressed urgently.