STREETFIGHTER VERSUS SOCIALITE - What Miandad's autobiography says about his great rival
Read more below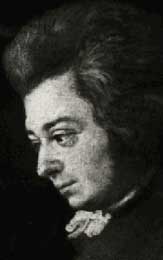 ---
Published 26.07.03, 12:00 AM
|
---
Double-edged
The other day a packet arrived in the mail from Pakistan. It weighed in excess of a kilogram; but the return address assured me that it was not a bomb but a book. It had been sent by the Karachi branch of the Oxford University Press who, in recent years, have published a series of fine works on the history and politics of Pakistan. This one, however, was something else: an autobiography of the great Sindh, Sussex and Glamorgan cricketer, Javed Miandad.
Miandad is a Mohajir whose family came originally from Gujarat. His father worked as a policeman in Ahmedabad before Partition. More to the point, he was a keen cricketer, and after moving to Karachi ran a popular sports club. Javed was one of six children, four of them boys. He played with his siblings and on the street before graduating to club cricket. He came to maturity early. At the age of 16 he scored a double hundred for the Sindh under-19 side. Watching him bat was the father of Pakistan cricket, Abdul Hafeez Kardar.
Kardar thought the boy from Karachi to be "the find of the decade". With this recommendation, Miandad soon found himself in the test side. On his debut, against New Zealand, he came to the wicket at 44 for 3, with Richard Hadlee on song. Soon Pakistan were 55 for 4. Now the debutant engaged in a long, retrieving partnership with the experienced Asif Iqbal, a man he resembled in quickness of eye, fleetness of foot, and a relish for the fight. Asif scored a century, as did Javed, the first of 23 hundreds he was to make for his country.
Javed, or more likely his publisher, has titled this book Cutting Edge. In years of watching him at the ground and on television, I cannot remember many edges. But there were plenty of cuts, slashed hard through point. In addition he drove capably, was adept at playing off his legs, and could pull and hook too. He was not a particularly elegant player, but a greatly effective one. One of my most painful cricketing memories is of seeing a young Miandad hit my boyhood hero, B.S. Chandrasekhar, for two straight sixes. Fifteen years later, I saw him similarly dispatch a rather inferior wrist-spinner, Ian Salisbury of England.
But, unlike so many of his countrymen, Miandad was a fine player of fast bowling too. He got solidly into line, and knew where his off stump was. He had a marvellous record against Australia and the West Indies, the sides that had the best new-ball bowlers. Beyond his technical abilities, he paced his innings very well, and was a superb runner between the wickets. All things considered, he ranks just above Hanif Mohammed as Pakistan's greatest ever batsman.
This cameo assessment of his batsmanship is mine, not Javed's. His autobiography itemizes his main achievements, but naturally cannot analyse them. What it does do, however, is to provide an extended and absolutely frank assessment of his relationship with Imran Khan. In character and background, they were a study in contrast. One was an aristocrat who went to Oxford via a Lahore public school, the other a plebeian, educated (for the most part) in the streets of Karachi. One cavorted with artists and millionaires in London, the other kept strictly to his native social mileu. They were different, but they were also contemporary. Thus it was Pakistan's good fortune that its best-ever bowler came to cricketing maturity at the same time as its best-ever batsman.
Javed is generous in his praise of Imran the cricketer. As a bowler he was "irreplaceable". The "combination of pace, guile and reverse-swing made Imran absolutely lethal". Then, "having mastered fast bowling, he turned his attention to batting… with great method and application". Indeed, "Imran's capacity for hard work is an example to all aspiring cricketers".
Miandad also handsomely praises Imran's leadership skills. When the Pathan became captain of Pakistan, "he led from the front and created an atmosphere in which there was no room for mediocrity. He made selection strictly performance-based. Everyone feared for their place in the side, and it motivated them to give of their best". It helped that unlike some other Pakistani cricket captains, this one was squeaky clean. For, as Miandad points out, "Imran's is a famous name in cricket, but the great thing is that it also remains an unvarnished name. There have been no scandals, no allegations of him being anything less than impeccably honest".
At the same time, Miandad is critical of Imran the team-man. For the better part of a decade the two men alternated as captain. "As I did for other Pakistan captains, so I gave my best for Imran as well," writes Javed, adding, "I was hurt when Imran did not return the gesture." He speaks of a series against Sri Lanka when "Imran didn't give me his full cooperation". At other times, the Pathan would opt out of the side when he was not named skipper. Thus Imran played in only 13 of the 34 tests when Javed was captain, whereas Javed played in as many as 46 of the 48 tests when Imran led the side. Yet, says Miandad meaningfully, "both of us won the same number of Tests for Pakistan — fourteen. I was present in each one of Imran's test victories, but he was present in only five of mine. All of his wins came from a full-strength team, while more than half of mine came from a team with a second-string bowling attack from which our best bowler was missing".
Cutting Edge also speaks at length of the major team rivalry of Miandad's career, India versus Pakistan. There are analyses of tests and series between the two sides, and a not excessively self-congratulatory recounting of the famous last-ball six in Sharjah. He advises the Indian Cricket Board to prepare fast pitches if they want to produce their own equivalents of Imran, Waqar and Wasim. And he meditates reflectively on the linking of sport with patriotism. "A nation's self-esteem cannot be held hostage to its sporting fortunes," he says, "One has to stop seeing cricket as a proxy war and a cricket loss as a political failure."
The words in this book might have been polished by the ghost-writer (Saad Shafqat), but the thoughts are indisputably Miandad's. Indeed, the book has a directness notably absent in south Asian autobiographies, whether sporting or otherwise. There are some sharp cricketing judgments. Gavaskar, says Miandad, was a better batsman than Tendulkar, Abdul Qadir a better wrist-spinner than Shane Warne, and Muralitharan without doubt the best off spinner in the history of the game. There are some perceptive bits of psychology as well. Consider this, which applies equally to India as it does to Pakistan: "Many of our star players, after they have become successful on the field and have received some public recognition, develop an inordinate sense of their own importance. They cease to be team players and expect special treatment. This divisive attitude disturbs team unity and keeps us from rising to our true potential".
This frankness should not surprise us — what might are the bouts of empathy, so unexpected in a man reckoned to be one of the toughest competitors in the history of the game. When Pakistan dramatically beat the Kiwis on their home turf in the semi-finals of the 1992 World Cup, Miandad recalled his side's own loss in the same stage of the tournament five years before. "Having been in the Pakistan's side that lost that greatly hyped-up World Cup semi-final against Australia in 1987, I identified with the New Zealand team. I was sad for them and for the New Zealand public".
Even more striking, perhaps, are Miandad's comments on the aftermath of the 1992 World Cup final. After Pakistan won, Javed held his captain in a long and utterly sincere embrace, and then wrapped the national flag around him. Still later, Imran, speaking as the victorious captain, did not so much as mention his players, dwelling instead on the cancer hospital he was building in his mother's memory. To the independent observer, that victory speech was a disgraceful exhibition of egotism. How must it have felt to the slighted Pakistan team?
Listen to Miandad. It appears he was not angry or hurt; rather, he could "sympathize with Imran on this count. His public-speaking skills were modest to begin with, and now he was asked to deliver such a high-profile speech when he had just crowned his cricketing career with the achievement of a lifetime". Imran meant well, says Miandad. That he said all the wrong things was only because he was emotionally overwrought. "I should know," comments Imran's great team-mate and rival, "because it was an intense emotional moment for me as well. I had a huge lump in my throat — but at least I had the option of not having to speak."