Solution to excess baggage in the age of costly flights
Flying has become an extremely expensive and uncomfortable proposition these days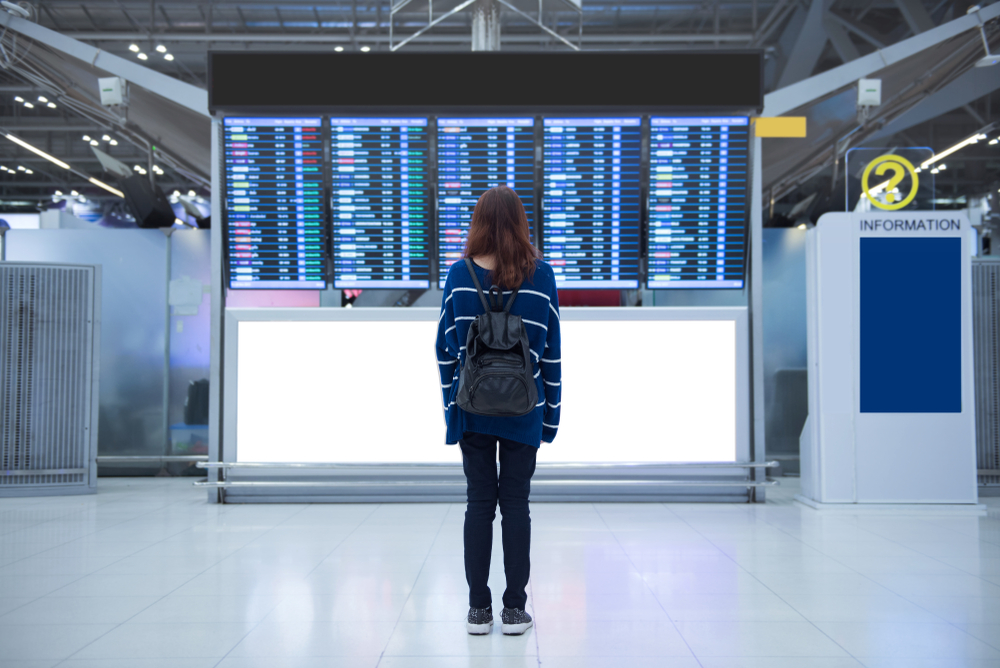 Aeroplanes are shrinking, the number of seats in them is increasing
Shutterstock
---
Published 19.10.19, 11:11 PM
|
---
Sir — A passenger from the Philippines recently wore several layers of clothing to avoid paying excess baggage fee to the airline. Although she admits that this was intensely uncomfortable, it is easy to see where she was coming from. Flying has become an extremely expensive and uncomfortable proposition these days. Aeroplanes are shrinking, the number of seats in them is increasing. People are not only charged to carry excess luggage, but also for seats. If one has to pay for seats, what then is the airfare for? One is thus tempted to follow the Filipino woman's example.
Jignesh Patel,
Ahmedabad
Empty words
Sir — The prime minister, Narendra Modi, has begun resorting to an old tactic by stoking jingoistic feelings at his poll rally in Haryana's Charkhi Dadri. He said, "For 70 years, water that belonged to Haryana's farmers and to us flowed to Pakistan, but we will stop that. I have already started working on it. The water belongs to India and farmers of Haryana... That is why Modi is fighting this for you."
The water of the Indus river system, originating in Tibet, flows through the states of Punjab, Haryana, Rajasthan and Sindh and so on before emptying into the Arabian Sea, south of Karachi. The Indus Waters Treaty was signed between India and Pakistan in September 1960, by the first prime minister of India, Jawaharlal Nehru, and the then president of Pakistan, Ayub Khan. As per this treaty, India shares the Indus waters with Pakistan. For decades, this arrangement has continued.
But after the 2016 Uri attack, India threatened to revoke the treaty. Modi declared that "blood and water cannot flow together". So far, such threats have not materialized. Now the government wants to act on this threat. But water is an absolute necessity for life on earth. So not only would such an action be unfair, it would also invite the wrath of a sleeping enemy, so to speak. There is already a miasma of hostility hanging over the two countries. With this statement, the relations between the two countries will worsen.
T.K. Nandanan,
Kochi
Sir — The campaign rally at Charkhi Dadri was not the first time that Narendra Modi has tried to fool people with his rhetoric. In the aftermath of the 2016 Uri attack, too, Modi had declared that "blood and water cannot flow together", threatening to revoke the Indus Waters Treaty. This treaty is considered one of the most successful water sharing endeavours in the world. But for politicians, it is nothing more than a sword to dangle over the heads of the neighbouring country. The Bharatiya Janata Party leaders in particular keep promising to withdraw water from Pakistan, especially during elections. When Modi roared, "this Modi will stop the flow of water to Pakistan," did he forget that just a day before the Union defence minister, Rajnath Singh, had said: "Pakistan is our neighbour. Vajpayeeji used to say a neighbour is a neighbour." If so, then how is it that the lives of people in a neighbouring country — is not water equivalent to life? — can be snatched away so easily by the Modi government? Modi's claims are nothing but another jumla.
Bidyut Kumar Chatterjee,
Faridabad
Clever ruse
Sir — Hats off to the current political dispensation. It always finds a way to get its work done. The latest decision to allow centralized kitchens to serve mid-day meals to rural schools has the ability to kill many birds with one stone. Imagine that the contract for cooking the food is given to an organization which, for its own religious reasons, serves food that is devoid of non-vegetarian, but nutritious, items like eggs. This way, the government will no longer have to draw flak for withholding eggs from mid-day meal menus, but its aim of imposing vegetarianism will also be fulfilled. Further, such contracts — rather lucrative given the scale in question — can be awarded to those businesses whose pockets the government wants to line, at the cost of poor — lower caste — cooks who prepare the meals now.
Aditya Bannerjee,
Gurgaon