Skill development schemes are creating a pool of poor, rural, women workers
Globally competitive pricing and a labour-surplus economy drive garment exports to reproduce the vulnerabilities of this group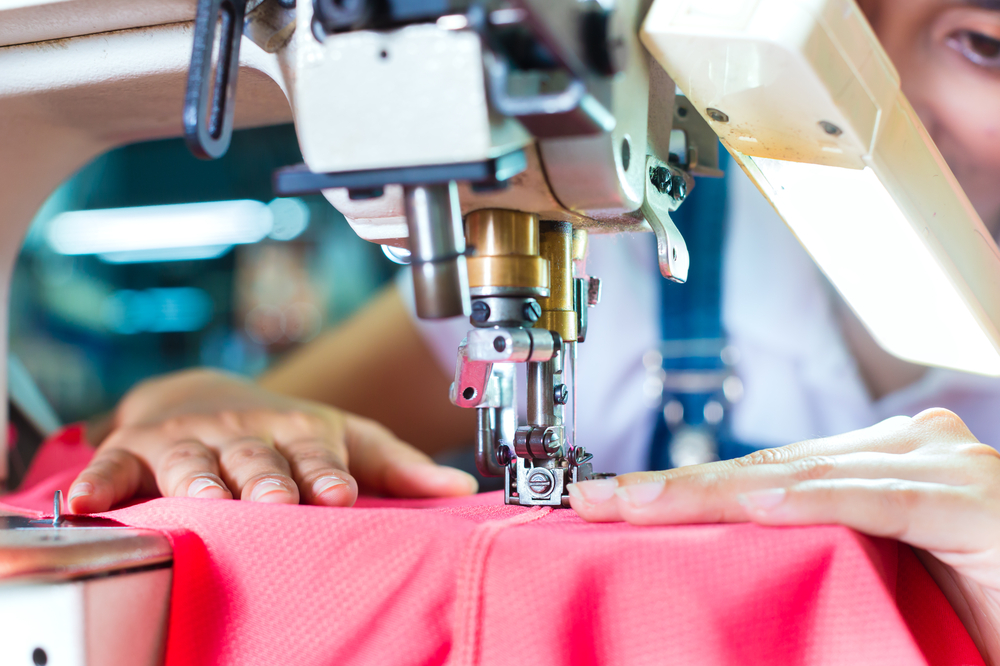 The use of a largely female workforce under highly irregular and insecure wage and working conditions has cast a long shadow on the ready-made garments industry.
(Shutterstock)
---
Published 05.11.19, 09:00 PM
|
---
Women's migration is now increasingly perceived as a signal of development and women's empowerment, as large numbers of single women move to work or study in other states. Internal migration of women, particularly of those employed in global supply chains, raises numerous questions about the impact of India's current developmental trajectory on the lives of unskilled, young, migrant women. In the context of declining manufacturing sector employment and emerging debates on deindustrialization, the export-oriented, ready-made garments sector emerged with the promise of restoring an old-style, labour intensive domain of factory-based employment. But the use of a largely female workforce under highly irregular and insecure wage and working conditions has cast a long shadow on this industry.
Apparels production relocated to less developed countries and to China, primarily because of cheaper labour costs. Asia dominates garments production currently. While textiles contribute over 15 per cent of exports from India, the RMG sector, employing over 12 million people, contributes over 40 per cent to textiles exports. The sector is mainly concentrated in the three regions of Tamil Nadu, Karnataka and the National Capital Region.
There are around 1,500 RMG companies spread across Bangalore, employing close to five lakh workers of which around 90 per cent are women. Bangalore's RMG industry has, from the beginning, attracted rural women from other parts of Karnataka. Employment practices in the RMG sector have been marked by low wages, coercive and abusive shop-floor conditions as well as the lack of mobility. In the city, women garment workers are a highly transient workforce, constantly moving among factories in search of better working conditions. Daughters of garment workers rarely, if ever, enter the RMG sector, choosing instead to work in the city's expanding services sector. This has prevented the building up of a robust, second-generation workforce in the RMG industry.
The induction of women in the RMG sector, mainly from Odisha, Bihar and Jharkhand, is a recent phenomenon. It is profitable for the industry to pull in workers from other states because they form a pliant, stable workforce. Significantly, the requirements of the industry are facilitated by State policies concerning youth skilling. The 'Skill India' policy operates through specific skills programmes and offers training by private agencies, government-appointed agencies or by non-governmental organizations. There is thus a convergence between the State's new skills initiatives and the need of industries like the RMG for a consistent supply of workers. The impact of these initiatives reflects complex processes that may heighten, rather than diminish, the vulnerabilities of underprivileged youth, particularly women.
A small study, as part of a larger research project on skills, was conducted last year at the Institute for Social and Economic Change, Bangalore, with the help of the Garment and Textile Workers Union, on 30 young women, hailing from Noapara, a village in Odisha, and from Rohtas, a village in Bihar. Their families had been approached by the Deen Dayal Upadhyaya Grameen Kaushalya Yojana with the promise of two months of free skilling and accommodation in Bhubaneswar and Patna as well as future employment in export companies in Bangalore. After the completion of training, they were met by HR officials of the two Bangalore companies that they now work for, given train tickets, received at Bangalore station and put up in factory-provided accommodation.
The train to Bangalore provides, what appears to be, a window of opportunity to young women from backward regions. Most of them have studied up to standard X or XII and hail from Dalit or scheduled tribe landless agricultural labour households. Several of these young women conceded that their families were on the brink of an economic crisis brought on by debt. The families' encounter with DDU-GKY officials at such a juncture influenced their decision to send their daughters to Bangalore. The young women earned Rs 7,000-9,000 every month. They were unaware of schemes such as the provident fund or the employees state insurance.
Each of them sent a large portion of their salary back to their families. The shared accommodation meant that there are three to ten women per room, with company-subsidized rent. After a six-day work week, their spare time was spent doing household chores. Although aware that the city had attractions like malls and movies, their low earnings did not permit them to be part of urban leisure and entertainment. In the factory, they repeated the same functions, stitching buttons or cutting threads. But they were not involved in the actual shaping or creation of a garment.
But monotony was a benign part of their lives. In an industry where close to 30 per cent of the workforce does not receive the minimum wage, and where working conditions have been described as 'production torture', the experiences of these migrant women were marked by their multiple vulnerabilities as a young, female, ethnic minority. If they failed to understand instructions in the local language, it brought on the wrath of male supervisors. So violent is the experience of this verbal abuse that young workers have stated that they would not mind being hit instead. Additionally, they are disproportionately vulnerable to sexual exploitation. As the older, local women workers spoke only Kannada, the younger migrants did not have any mentors. Their days at work are tightly cramped among tight production targets, closely monitored time in the toilet or at lunch, and the supervisor's looming presence.
Several of them said that they have no option but to continue working to meet the needs of their families. A shared regret was that there was no work in the village where they had lived, or even in the nearby towns. None of the women had any wish to live in Bangalore beyond two to three years. Their experience of migration/urbanization was confined to the space where they lived and worked. The collective anguish and sense of alienation spilled out in the outburst of 17-year-old Meena who said, "Each day I dream of taking the train back."
These experiences are not different from those of the unskilled migrant women confronting similar working conditions in informal, urban employment. State-sponsored skilling does not fit the needs of this vulnerable constituency; nor does it address the broader question of employment and training in the specific context of economically backward states. What skilling seems to do is create a pool of poor, rural, women workers who are then picked up by Bangalore's RMG industry. While providing employment to rural and semi-rural unskilled women, the logic of globally competitive pricing and a labour-surplus economy is driving apparels exports in India to rest on and reproduce the vulnerabilities of a young, migrant female workforce.