Shivraj Singh Chouhan and the curse of the Ujjain Simhastha
It is said that chief ministers who host the religious event, held every 12 years, seldom return to power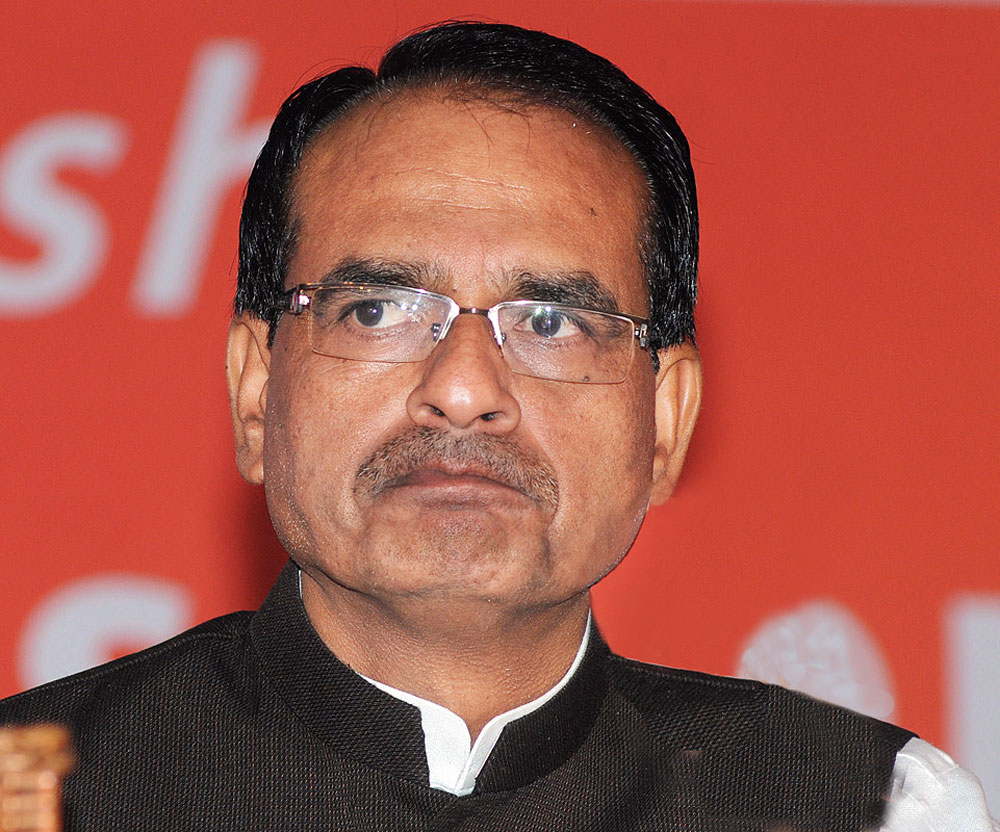 The Congress may have snatched Madhya Pradesh from under Shivraj Singh Chouhan's nose, but the former chief minister's supporters are unlikely to credit Kamal Nath and his party for their success
Telegraph picture
---
Published 23.12.18, 11:22 AM
|
---
So far, so good
Scribes are grinning too — in Chhattisgarh. The Congress CM, Bhupesh Baghel, seems to be quite warm towards the media fraternity. He has appointed Vinod Verma, a former journo, as his political adviser. Incidentally, Verma had been intimidated by the Raman Singh regime months before the state went to polls. Ruchir Garg, another local scribe, has been appointed media adviser by the new CM.
Better days
The defeat of the BJP in the three states of the Hindi heartland has, apparently, come as a relief for a large section of leaders in the party. Such is the sense of their deliverance that some of them seem to have got their voices back after staying mum during a time when Narendra Modi and Amit Shah seemed to be invincible at the hustings. Recently, when Murli Manohar Joshi arrived at Parliament, waiting reporters sought the veteran politician out to strike a conversation. A cold wind began to blow even as Joshi stepped out of his car. "Hawa bahut tez hain," remarked one scribe. Joshi nodded in agreement. "Achche din iss hawa mein ud na jaaye," quipped another. This time, Joshi could not stay mum. "Aaaye kab the?" asked Joshi with a twinkle in his eye, before stepping inside the premises.
Joshi and LK Advani have found themselves condemned to the margdarshak mandal even as Modi and Shah consolidated their hold on the reins of the party. The chances of Advani and Joshi being given tickets for the 2019 polls appear slim, given their advanced years. Some are of the opinion that the BJP may have a second thought in the light of its recent defeats. Did Joshi spoil his chances with his quip on Achche Din?
The Congress may have snatched Madhya Pradesh from under Shivraj Singh Chouhan's nose but the former chief minister's supporters are unlikely to credit Kamal Nath and his party for their success. Chouhan, his supporters believe, has lost his gaddi because he is the latest victim of the 'Simhastha jinx'. Chouhan had, with great enthusiasm, organized the Ujjain Simhastha, a religious event that is held every 12 years, even though it has been known that CMs who host the Simhastha seldom return to power. Pandit Ravi Shankar Shukla, the state's first CM, died months after organizing the Simhastha. Next, it was the turn of Govind Narayan Singh to demit office in 1968. Sundarlal Patwa lost the job in 1980 and again in 1992 under similar circumstances. Even sadhvis have not been spared the Simhastha's curse. Take the case of Uma Bharti. The fiery leader had won a spectacular victory and became CM in 2003. But after 2004's Simhastha, she was forced to resign from the kursi on account of some adverse developments.
Pundits believe that the superstition concerning the ritual is likely to gain in strength after Chouhan's ouster. Who would be its next victim? Kamal Nath may not have reasons to be alarmed though. The next Simhastha will take place only in 2028, long after his current term as CM comes to an end.
But would the bonhomie last, if things start going downhill?
There is already a buzz around Rakeysh Omprakash Mehra's Mere Pyare Prime Minister, which is set to be released in March next year. The film revolves around four kids in a slum, one of whom appeals to the PM to build a toilet for his mother who is single. Many are wondering whether the BJP will milk the film for profit. But given Mehra's preference for hard-hitting flicks, there may be a twist in the tale.
Second innings
Murli Manohar Joshi's comeback may not materialize. But Rajiv Pratap Rudy, whose performance as the skill development minister was found to be unsatisfactory, is certainly starting a second innings after being dropped unceremoniously from the ministry. The BJP president, Amit Shah, has appointed Rudy the national spokesperson. Last year, Rudy, a commercial pilot, had landed at Patna — as a passenger — when he received a call from Shah's office. He rushed back to Delhi on the next flight and reached Shah's office, only to be asked to put in his papers.
But things are turning towards the brighter side for Rudy who had, since then, been cooling his heels. He has now been asked by Shah to articulate the party's view effectively. Rudy's recall, there are whispers, has been necessitated by the drubbing that the BJP received in the recent polls. But will Rudy be able to make sure that the BJP's fortunes rise, once again? If he does, the word is that he could be rewarded with a poll ticket in the general elections that are imminent.
Lose some, win some
Unlike Rudy, Dharmendra Pradhan has found himself in a bit of a spot. The losses suffered by the BJP in the recent assembly elections are being seen as a setback for Pradhan who, till recently, was the blue-eyed boy of both the prime minister and the party president.
Pradhan's record as a poll manager seems to be a bit mixed these days. He was in charge of Madhya Pradesh that the Congress wrested from its principal rival.
He had lost Bihar too, even though the BJP won in Jharkhand and Uttarakhand, two states that had been placed under Pradhan's watch. Pradhan is believed to be a force to reckon with in poll-bound Odisha. But the debacle in MP would certainly broaden the smile on Naveen Patnaik's face.