Sentiment as weapon
In persecuting certain classes of citizens, the State is aided by a corpus of laws that does not distinguish among hate speech, sedition, critique, burlesque and so on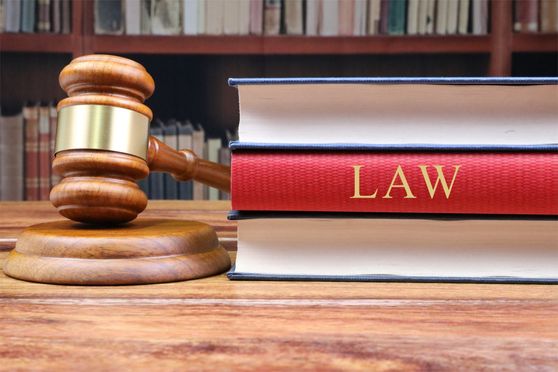 The arrest of the comedian, Munawar Faruqui, by the Indore police will probably remain the most egregious case of State overreach for some time to come.
File Photo
---
Published 08.02.23, 05:02 AM
|
---
Last December, Madhya Pradesh's home minister, Narottam Mishra, raised a ruckus over a song-and-dance sequence from the film, Pathaan, because Deepika Padukone was wearing a saffron bikini. In Mishra's view, the costume worn by the actor was highly objectionable.
Objections to the song and the film snowballed, mainly in North India. In Uttar Pradesh, there were demands, mostly from Bharatiya Janata Party supporters, for the film to be banned. At the bottom of all this was the curious Indian propensity to be offended and have sentiments — religious, cultural, linguistic and so on — hurt at what many would say are the flimsiest of provocations.
That hurt sentiments and outraged sensibilities are only the backdrop for frenetic movements against cultural targets was revealed, wittingly or otherwise, by Mishra when he linked Padukone to the BJP's deathless bugbear — the 'tukde tukde  gang'. Given Padukone's status as a leading actor with no known political preference, let alone an inclination towards separatism or the ultra-Left, this was risible. But the episode did provide us with an important clue. The readiness of the State apparatus to cash in on hurt sentiments and outraged sensibilities is what leads to the persecution of citizens trying to make various kinds of statements: political, cultural, environmental, or personal that is political.
The arrest of the comedian, Munawar Faruqui, by the Indore police will probably remain the most egregious case of State overreach for some time to come. Faruqui was arrested and jailed on the basis of a complaint filed by the secretary of the Madhya Pradesh unit of the Bharatiya Janata Yuva Morcha for hurting people's sentiments by allegedly mocking their deities at a comedy show even before it had been performed. He was denied bail several times by the lower courts and the Madhya Pradesh High Court, before being given bail by the Supreme Court.
In persecuting certain classes of citizens, the State is aided by a corpus of laws that does not distinguish among hate speech, sedition, critique, burlesque and so on. In fact, most of the protection that is afforded to excessively delicate sentiments and sensibilities falls under the broad umbrella of Sections153(A) and 295(A) of the Indian Penal Code, which can turn practically any act of speech, gesture, creation into a culpable offence. Between them, they say that anyone who by words, signs, visible representations "or otherwise" promotes or attempts to promote, on grounds of religion, race, place of birth, residence, language, caste or community or "any other ground", disharmony or feelings of enmity, hatred or ill-will between different religious, racial, linguistic or regional groups or castes or communities, with deliberate and malicious intentions, can be imprisoned and fined.
These penal provisions are so all-embracing that they militate against the spirit of the fundamental rights enshrined in the Constitution specifically and the spirit of liberty generally, which must lie at the core of any political system that calls itself a democracy. This becomes especially true when a regime wielding State power takes an autocratic turn and under which rights, liberties and freedoms cannot be taken for granted any longer— not just by cultural producers but by ordinary citizens as well. These IPC sections must, therefore, be brought into consonance with democratic rights and liberties. From the perspective of a layman-citizen rather than a lawyer-jurist, this could be done by restricting their interpretation even though that would not prevent harassment and worse by an executive power zealous in its objective of persecuting citizens. Section 66A of the Information Technology Act, 2000 provides an instructive example. It was struck down by the Supreme Court in 2015, but continued to be used to prosecute and persecute citizens.
The offending sections of the IPC must, therefore, be removed from the statute books, or 'struck down' by the judiciary, so that reasonable, circumscribed laws can been acted to deal with the problem of hate speech.
Suhit K. Sen is the author of The Paradox of Populism: The Indira Gandhi Years, 1966-77