Save the real cricket Test
The game is too big to be represented by truncated versions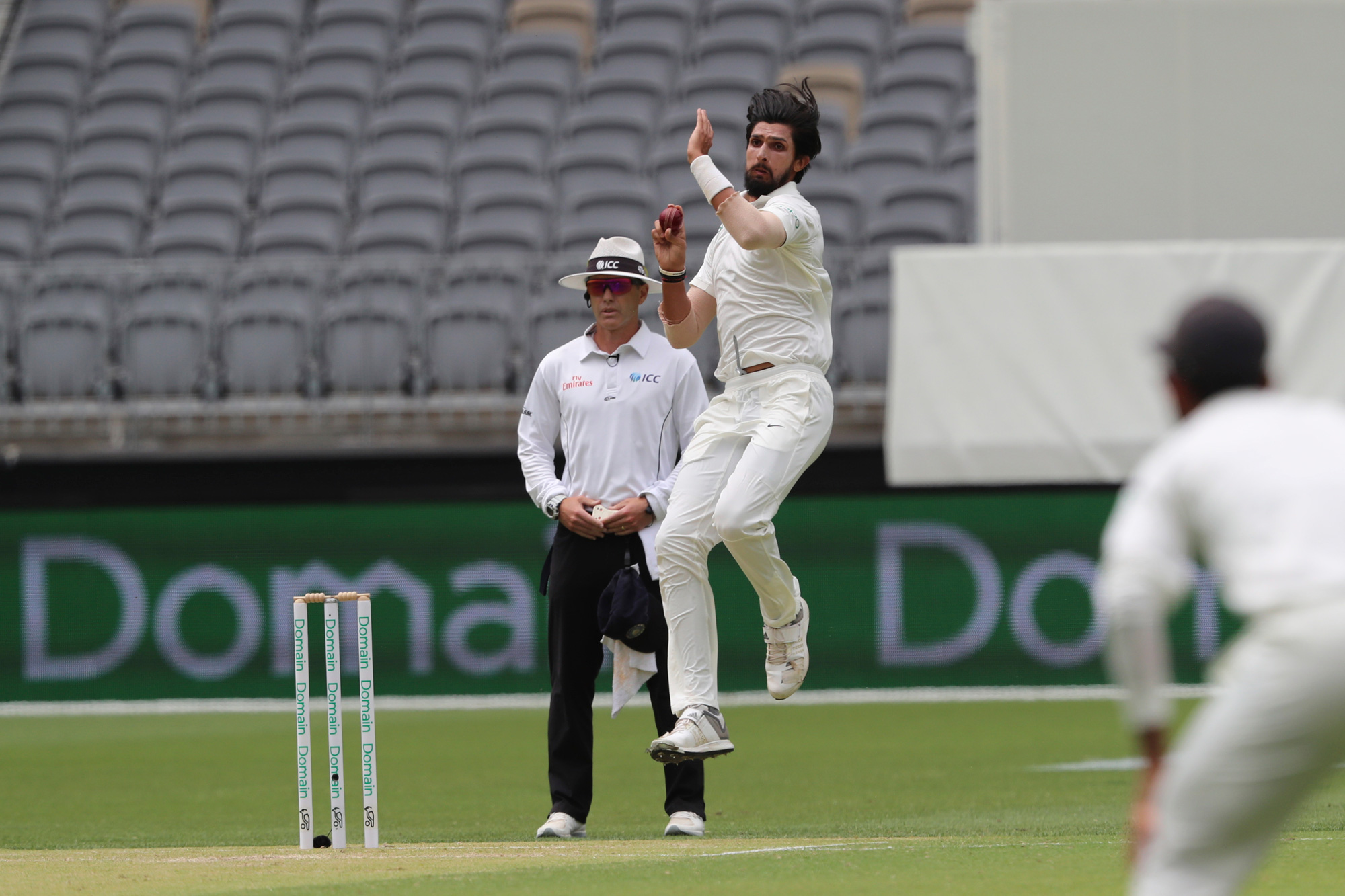 India's Ishant Sharma bowls in the second Test between Australia and India in Perth. The ICC has taken a number of steps to popularize Test matches, including the ICC World Test Championship and day-and-night Test matches.
AP
---
Published 28.12.18, 05:32 AM
|
---
In cricket, newer formats are shrinking at an alarming rate. Reduction in overs can heighten competition and unpredictability. This can enhance entertainment and viewership, which, in turn, can lead to lucrative media rights and sponsorships, sustaining the industry around the game.
If the trend continues, five-over games or even shorter contests may not be that distant and Test cricket may slowly lose its relevance. Cricket has survived several crises: wars, apartheid, Kerry Packer's cricket league and match fixing. But this is a different type of crisis in which one format, and not the entire game, is in jeopardy.
The International Cricket Council has taken a number of steps to popularize Test matches. They include the ICC World Test Championship, day-and-night Test matches and so on. But the itinerary of the Test Championship, which involves 9 out of 12 Test-playing countries, is quite complex — countries neither play the same number of Tests nor against all opponents. For example, India is scheduled to play 10 home matches and 8 away games and does not play against Pakistan and Sri Lanka. Ideally, each country should play against all its opponents an equal number of times on a home and away basis.
Is it possible to create three tiers, each consisting of four teams according to their combined rankings in Tests and one-day internationals? They can then play, say, four Tests and four ODIs on a home and away basis against each opponent. At the end of two years, they can be promoted or relegated across tiers based on performance. This will simplify and standardize the annual roster while promotion and relegation would add to the competition.
Given the pace of life today, no one should expect a full house even for keenly-contested Test matches. But one can create and nurture a Test audience by promoting visits by families, budding cricketers and school children.
The other important agenda for the ICC is to spread the game globally. The ICC has 93 associate members along with 12 Test members. But elevating an affiliate member to the Test level without adequate exposure to the longer format defies logic. It is not surprising that Afghanistan lost their steam within a couple of days during their inaugural Test because of a shift from playing 100 overs to 450 overs. Moreover, both nations have a poor infrastructure in first class cricket. Can the top six or eight Test-playing countries help train their neighbours? For example, two top teams each from Nepal and Bhutan can take part in India's Ranji trophy. If they graduate the hard way, they will be better prepared while playing Tests.
Test-playing countries should also think of playing in T20s in affiliate countries to popularize cricket in relatively virgin territories. Audiences in mature cricketing nations are well fed on Twenty20 cricket, thanks to franchise-based leagues. But a crowd in the United States of America would love to witness a contest between India and Australia. This ploy can be effective in generating public interest in places where cricket is not popular yet.
It is heartening to hear that the first-ever global market survey conducted by the ICC has found that healthy percentages of audiences follow each of the three international formats and that the count of cricket fans had surpassed the billion mark. Be it a day or night game played with red or white balls, people will watch cricket for their love for it. However, the game is too big to be represented by truncated versions.