Sasikala's Gold Standard
The Successor - one woman, commonly described as a late politician's powerful aide, has moved out of prison after four years and climbed onto a very high perch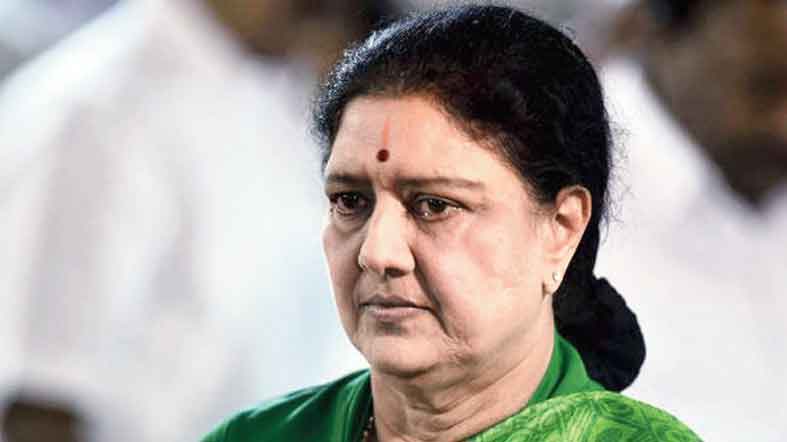 ---
Published 07.03.21, 12:35 AM
|
---
While the rest of our politicians are busy with the de rigueur stuff --- switching parties, plotting raids, doling out sops, getting caught in sex scandals, diving with the fishermen, posturing as The Successor ‑ one woman, commonly described as a late politician's powerful aide, has moved out of prison after four years and climbed onto a very high perch. Till recently, chief minister of Tamil Nadu and AIADMK co-coordinator Edappadi K. Palaniswami had been going hoarse crying "It will not happen. It will not happen", referring to Sasikala's readmission into the AIADMK. But Chinnamma's announcement last week has silenced his thundering all right; for the lady has gone on to declare that she wants no part in the legacy tug of war and instead has pledged to continue to pray to Puratchi Thalaivi and god for the establishment of the "golden reign of Amma"
At her feet
Now, you could say an abstemious politician or a politician's protégé is a rare thing. You might scream fake and fraud and poser, or you might want to listen closely to what Ms Sasikala is saying. In her two-page statement "quitting politics", she has invoked Jayalalithaa's golden reign. And indeed, it was a glittering reign. At the time of her death, the Karnataka government had in its possession the Tamil Nadu CM's gold jewellery worth 21,280.3 grams. She had 1,250 kilos of declared silver. She was accused of amassing properties worth Rs 66.65 crore in her first term alone. After her death, during the multiple raids conducted on the premises of Sasikala, the IT department reportedly unearthed unaccounted wealth to the tune of Rs 1,400 crore; 187 premises were raided, 15 bank lockers were under prohibitory orders. Before being released from the Parappana Agrahara Central Prison in Bengaluru, the woman who ran a video parlour in Mylapore till the mid-1980s paid a fine of Rs10 crore.
Twinkle Poes
According to the IT department, in 2016, at the time of demonetisation, while Jayalalithaa was in hospital, Sasikala had purchased property worth Rs 1,674.5 crore with banned notes. The long list includes two malls, a software company, two paper mills, two sugar mills, 50 windmills. Over the years, Sasikala turned housekeeper of Poes Gardens, was campaign manager and keeper of funds, till at some point she became Jayalaithaa's family and her family became Jayalaithaa's.  Even after her release from prison this January, there were reports about more properties owned by Sasikala that were being attached --- in Tanjavur, in Kanchipuram, in Tiruvarus. In her statement, Sasikala said, "I have never been after power or position even when Jaya was alive. Won't do that after she is dead."
Golden words. If you didn't hear it like it is, that's on you.