Right of passage: Covid and pastoral communities
With opportunity costs attached to the livelihoods of pastoralists being so high, the government must facilitate their safe movement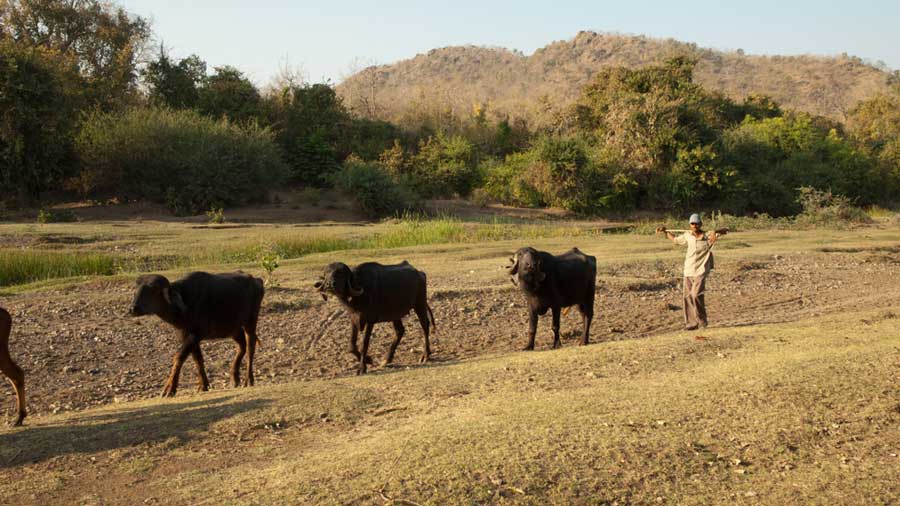 ---
Published 22.06.21, 12:20 AM
|
---
India is battling a second wave of Covid-19 infections; this time it has made inroads into rural India. Pastoral communities, who have limited information about the symptoms, preventive measures, diagnosis, treatment and vaccination, are becoming silent victims. A brief by the League for Pastoral Peoples and Endogenous Livestock Development claims that pastoralists make up some one per cent of the Indian population or about 13 million people. The second wave is endangering their lives and the absence of robust data on them is worrisome.  
Mobility is a defining and differential feature of pastoralist livelihoods. It is significant for the survival of livestock. Since last year, the steep costs of the government's decision to impose lockdowns paid by pastoralists have been widely discussed. These restrictions hurt not only the pastoral communities but also their livestock. Pastoralism is practiced in arid and semi-arid areas and local grazing lands are unable to cater to fodder requirements. Pastoralists unable to migrate this summer are worried that existing water and forage resources in villages are ill-equipped to feed a large number of animals; a difficulty that they are well aware of from last year's lockdown.
There are animal-derived products such as mawa that are produced locally, which are not included in official statistics. Saurashtra, Jamnagar, Rajkot and Junagadh see a major influx of pastoral communities from different parts of the state, especially from the Devbhoomi Dwarka. For eight months of the year, Maldhari families are heavily dependent on forests and other grazing lands of Jamnagar to feed their livestock; the community is entirely dependent on the income from dairy products, especially the mawa, to feed their families. Jamjodhpur taluka is traditionally known to be the hub of products like mawa and khoya.
With the second wave wreaking havoc in rural areas and lockdowns being imposed, the informal market of mawa in Jamnagar has been closed for an indefinite period and the families of these nomadic pastoralists are bearing the brunt. A basic market research by Sahjeevan, an NGO working with the pastoral communities of Gujarat, claims that most of the mawa sold in the market was either transported to Surat, Vadodara or Maharashtra. The early lockdowns imposed by Maharashtra disrupted supply chains and blocked trade channels. There seems to be no light at the other side of the tunnel for pastoral households.
Heera Bhai, a migratory Maldhari, asserts, "We didn't have money to buy saag (vegetables) but after a week of desperation, I decided to sell off one of my goats and get some food for my family." The pastoralists consider their livestock as valuable as gold. He further explains that livestock has always rescued pastoral communities in times of crisis. But they often had to sell their livestock at distressed prices.
Jamjodhpur and neighbouring Kalavad host a huge non-migratory population of Maldharis from communities like Mota Bhai Bharwad and Rabaris who have come out to support the migratory families. Bhoja Bhai, aged 44 years, from Gorkhadi village, shares, "A few Bhopa Rabari families came for help, I had around a sack full of wheat and I gave it to them." With a satisfactory grin he adds, "At least they can have rotli and dudh now."
The extensive livestock systems produce an estimated 53 per cent of India's milk, 74 per cent of its meat and the value of the animals' manure for nitrogen, phosphorus and potassium has been estimated at a massive 45 billion dollars a year. India's record in being the largest producer of milk and exporter of sheep and goats worldwide is indicative that livestock and pastoralists contribute massively to the country's economy.
With opportunity costs attached to the livelihoods of pastoralists being so high, the government must facilitate their safe movement. The resilience of these communities needs to be supported and enhanced.