Rest in peace, Mohammad Sayeed. Heal well, injured doctors. Get well soon, India
The doctors' clamour for security is more than justified. So is the expectation of peace to return to Bengal.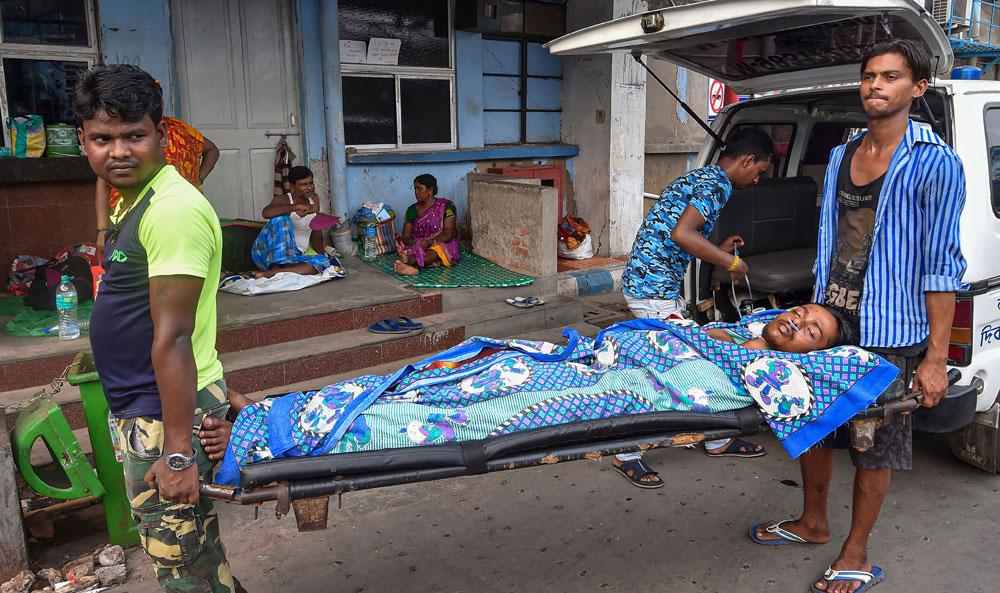 ---
---
It all started to unravel last week, when Mohammad Sayeed took a tumble down the stairs of a mosque in Calcutta. The septuagenarian was admitted to a hospital. And then he died. One or more of his aggrieved and angered kin roughed up attending doctors. The doctors demanded an apology. An apology was offered, but by then things had started to spiral out of control. A mob unleashed violence. Affront. Stones. Insult. Hockey sticks. Grief. Anger. Chains. Coconuts. A CT scan on a seriously injured junior doctor, Paribaha Mukhopadhyay, revealed a 'depression fracture'.
Anger without borders
The affronted medical community started to come together. Reaction turned to protest. The larger protest was about the lack of security at work for doctors. Turned out, pickets at hospitals had been withdrawn during elections and nobody knew. 'I don't know if it was under the BJP's instructions, whose instructions I do not know,' said chief minister Mamata Banerjee. Bickering erupted like the summer rash. She did. She didn't. They did. They didn't. Outsider. Insider. And then, an ultimatum. Raised, red, stinging, the protest now galloped across India --- Mumbai, Patna, Jaipur, Delhi... As doctors struck, OPDs remained shut.
O Hippocrates!
The doctors' clamour for security is more than justified. So is the expectation of peace to return to Bengal, with sincere effort, unconditionally and in full measure. But no justification is enough for the continued suffering of the ailing brought on by interrupted medical services; especially of those without recourse to alternative private medical treatment. There is no justification for ineffective communication between the state government and the people. No justification whatsoever for downplaying the arrests. No justification for playing up the communal narrative. There is no justification for the attempt to politicise. No justification for sentiments that will assume the shape of sentences such as, "We are doctors, we save you..." or a hashtag that says "savethesaviour". There is no justification either for social media posts that ask if young doctors should have been thus endangered, 'just because' a septuagenarian had died. There is no justification also for those with easy access to keyboards, smart and qwerty, with no investment in the geography or its people, to pound out imagined emergencies and precipitate real ones. R.I.P. Mohammad Sayeed of Tangra. Heal well, doctors Paribaha, Yash Tekwani, Mayank Agarwal. Get well soon, India.