Reclaiming territory
It is the breakdown of the imagination of mutual dependence that has resulted in democracy and liberalism going their own ways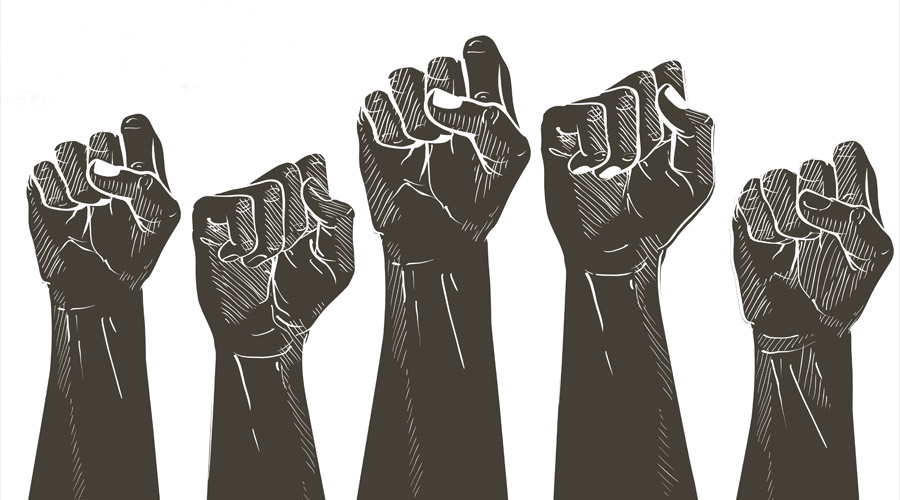 Democracy represents collective will, while liberalism reflects individual will through the constitutional frame
Representational picture
---
Published 02.08.22, 03:08 AM
|
---
The world is increasingly realising that there is a tenuous relationship between democracy and liberalism. Liberalism does not necessarily promote democracy. Similarly, democracy need not strengthen democratic institutions and liberal values and can turn majoritarian, even authoritarian, within the confines of and through the democratic process of free and fair elections. What has possibly changed in the last few decades for party democracies to turn into populist democracies?
Democracy represents collective will, while liberalism reflects individual will through the constitutional frame. Individual rights were a check on the collective will turning majoritarian. The collective will informed the purpose of the individual will. This mutual dependence, it was imagined, would not only keep democracy and liberalism together but also mutually reinforce each other.
It is the breakdown of the imagination of mutual dependence that has resulted in democracy and liberalism going their own ways. Liberalism now has an elitist gaze, while democracies are offering a majoritarian critique of liberalism. In essence, both projects have got derailed. Much of this derailment owes its origins to late-20th-century neoliberalism. Neoliberalism nudged individual will from realising civil rights to strengthening the exchange-relations in the market. Individual will today is a choice as a consumer, not autonomy of consent. The separation of powers is seen as a weakness pulling governance in different directions and not as a means of checks and balances. It is in such a context that collective will takes a populist turn.
Populism mobilises culture and experiences to be invested in identities. But the social character of this mobilisation is marred by neoliberal processes. For instance, populism allowed the resignifying of religion in India from being plural and benign to being aggressive and violent. Worse, populism allowed the aggressor to claim victimhood and convincingly project the victim as a potential aggressor. It drew on the anti-elitist discourse against liberalism to re-inscribe social hierarchies, playing on the contradictions and open-endedness of pluralism to centralise power.
If an alternative, Left populist discourse is to gain appeal, it will have to re-work these intricate connections. The links among neoliberal economy, culture and identity have to be broken without failing to recognise the anxieties legitimising populist mobilisation. Left populism has to find a way of connecting everyday experiences, values, ethics and psychological imperatives to the demands for substantive structural welfarism. It has to take symbolism and performance seriously without necessarily agreeing to a simple-minded libertarian framing of post-materiality.
The parliamentary Left, caught between being pragmatic for electoral purposes and dogmatic for ideological purposes,  is unable to draw on its historical resources to intervene meaningfully. It's continuing with its shibboleths in the name of conviction and commitment. The rigid and hierarchical organisational culture is making it all the more difficult to experiment with changing realities. The Left is waiting for structural contradictions to surface by themselves at a time it has to connect them to everyday experiences. 
The Left needs to appropriate culture and identity but not as they exist. It must relegitimise liberal-constitutional values — but outside the  elitist gaze — and connect  those to popular myths and beliefs that strengthen liberal values besides  finding new ways of integrating the social elites. This will address the need to find a new communitarian sensibility and security for the collective will of democracies. To undertake such a path, it needs to analyse what is currently working for the Right and where the Right is disconnected from the social reality. Ideology and rationality that the Left vouches for are  important but as Karl Marx cautioned us, "reason has always existed, but not always in a reasonable form". This is relevant to ideology too.
Ajay Gudavarthy is Associate Professor, Centre for Political Studies, JNU