Price of farm reform
Any endorsement of liberalization must be accompanied by unbiased reflections on the cost of such 'reforms'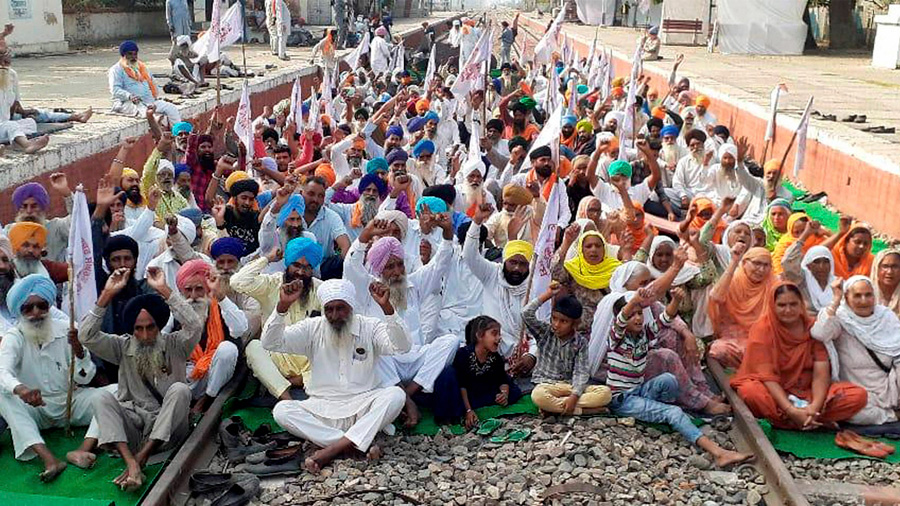 ---
---
The prime minister, Narendra Modi, believes that the three bills on agricultural reform are essential for doubling farmers' income by 2022. Some industrialists have compared the legislations with the liberalization of the Indian economy. It may, therefore, be useful to examine the experience of other countries that attempted to liberalize the agricultural market.
The Farmers Produce Trade and Commerce (Promotion and Facilitation) Act gives farmers the license to sell their produce to anyone they like. The Farmers (Empowerment and Protection) Agreement on Price Assurance and Farms Services Act facilitates contract farming. The Essential Commodities (Amendment) Ordinance removes the cap on
agricultural commodity stock piling.
Countries in East Asia, Europe and Africa had done something similar three decades back. Liberalization in agriculture led to a higher share of the private sector in these countries with some variations. While liberalizing the agriculture, these governments took such steps as intervening in price settings, reducing interventions through taxes and
subsidies, and ending government monopoly on the produce market by allowing private traders to engage in trade.
Indonesia was the first country in South Asia to experiment with liberalization in 1968. Other East Asian countries followed suit. In the context of OECD countries, the World Bank and the International Food Policy Research Institute point to evidence of enhanced trade liberalization accompanied by a fall in agricultural support leading to a decrease in capacity — cotton being one example. This, in turn, led to heightened poverty because the rise in production was followed by a fall in prices. Neither were the results of liberalization favourable in sub-Saharan Africa, Central and Eastern Europe and the former Soviet Union. However, East Asian nations witnessed a corresponding increase in GDP.
Approach with care
China embraced the liberalization of agriculture in 1978 in a series of steps. China's reforms reduced control over farm prices while maintaining a grip on institutions that supplied farm inputs and purchased output. Its success resulted from a sequential rolling out of liberalization in which price and market reforms were key components. Before liberalizing the market, China initiated baby steps with price and market reforms, setting up Rural Credit Cooperatives in the late 1970s to raise farm prices. Between 1980 and 1997, the ratio of agricultural export to agricultural GDP increased from 4.6 per cent to 9.1 per cent while the ratio of agricultural import to agricultural GDP barely changed.
The liberalization of the agrarian sector led to income growth and a sharp rise in inequality in China. The latter, however, stabilized in the 2000s and is currently lower than that in India. Contrastingly, India's economic liberalization has resulted in massive inequalities. The weakening of public sector institutions along with enhanced privatization has resulted in extreme commercialization and deep inequality.
Market failures are not unknown in developing economies. The disinterest and inefficiency of private players when it comes to focusing on the complex grid of development based on labour welfare, poverty reduction, and the eradication of inequalities cannot be ignored. Hence, any endorsement of liberalization must be accompanied by unbiased reflections on the cost of such 'reforms'.