Power house: The Tate Modern
The Tate Modern's new exhibition, Fons Americanus, by the black American artist, Kara Walker showcases the slave trade in which both America and Britain were implicated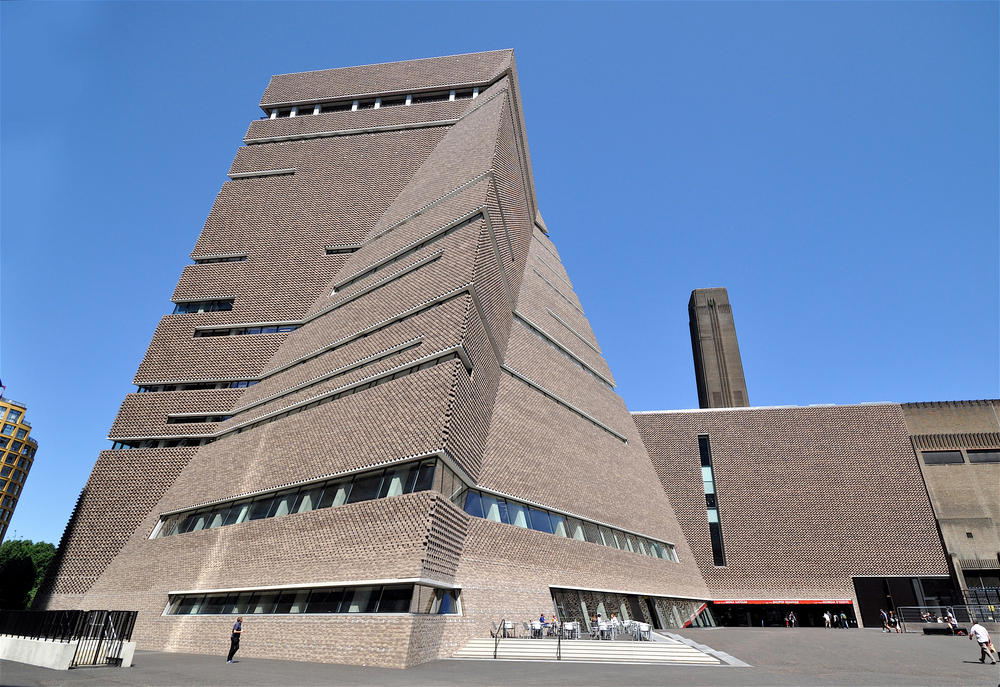 ---
Published 04.10.19, 06:39 PM
|
---
The Tate Modern, once a power station on the south side of the Thames opposite St Paul's Cathedral, is one of London's biggest tourist attractions. It has a giant Turbine Hall, where Anish Kapoor once put up Marsyas, an installation stretching from one end to the other. On Monday, a new exhibition, Fons Americanus, by the black American artist, Kara Walker, opened in the Turbine Hall. She has taken the idea of the Victoria Memorial outside Buckingham Palace and subverted it to produce a scathing critique of the slave trade in which both America and Britain were implicated.
Walker's stunning, 13-metre-tall fountain incorporates a noose hanging from a branch, sharks in the water and a distressed boy filling a shell with his tears to denote the African experience of the slave trade — today, a subject of anguished self-examination in several British universities. Looking at it, I did wonder whether Walker or another artist could take the statue of the Empress of India outside the Victoria Memorial Hall in Calcutta and subvert that to produce a similar interpretation of the British raj in India.
This is a question I put to Priyesh Mistry, the young assistant curator on the project, whose response was not knee-jerk: "The history of colonialism is very complex — you and I wouldn't be here otherwise. I am Gujarati, my parents came from Kenya." Later, Mistry explained the historical and contemporary references used by Walker in her monumental work. "There are disaster scenes and threat from sharks and the dangers of that kind of journey across the Atlantic," he said. "Contemporary references include Turner and Damien Hirst's shark."
Mistry was discussing JMW Turner's The Slave Ship (1840), Winslow Homer's The Gulf Stream (1899) and Hirst's tiger shark suspended in formaldehyde. He also spoke of the scallop at the entrance of the hall, which referenced Bunce Island in Sierra Leone, "where... slaves were traded and forced on to the ships before they made that treacherous journey across the Atlantic".
All in the family
Brexit has not only split the United Kingdom but also families, not least the Johnsons. In between Boris Johnson and Jo Johnson is their sister, Rachel, who has ticked off her elder brother for the way he responded when the subject of Jo Cox, a parliamentarian killed by a right-wing extremist, came up.
After Boris had declared that the best way to honour the memory of Cox was to deliver Brexit, Rachel said the language he had used in the House of Commons was "a very tasteless way of honouring the memory of a murdered MP". Rachel, a Remainer like Jo, suggested that the reason Boris is backing Brexit so aggressively is possibly to help some people make money.
"It also could be from — who knows — people who have invested billions in shorting the pound or shorting the country in the expectation of a no-deal Brexit. We don't know." Boris furiously rejected his sister's comments: "She's wrong but... I'm not going to get dragged into conversations about my beloved family."
Choose one
One of the most shameful episodes during Theresa May's six years as home secretary was the 'Windrush scandal'. Empire Windrush was the ship which first brought West Indian immigrants to Britain in 1948. Under May's policy of creating a "hostile environment" for illegal immigrants, many West Indians, long settled in Britain, were denied healthcare — even for cancer — and sometimes deported to the Caribbean islands they had not seen since they were children.
The Guardian journalist, Amelia Gentleman, who broke the story and was declared specialist writer of the year at the UK Press Awards in 2017, has just brought out a book, The Windrush Betrayal: Exposing the Hostile Environment. Earlier in her career, Amelia was the New Delhi correspondent for the International Herald Tribune and won the 2007 Ramnath Goenka Prize for Best Foreign Correspondent Covering India. Amelia happens to be married to Jo Johnson, once the South Asia bureau chief in Delhi for the Financial Times. Amelia has said that she and her husband, who have two children, try to keep family life separate from work, although "clearly, there are areas of disagreement".
But as we all know, Jo resigned as the science and universities minister from Boris Johnson's government, admitting he was "torn between family loyalty and the national interest — it's an unresolvable tension". According to the Mail, Amelia read Jo the riot act: "It's me or Boris."
Novel solution
Ten years ago, I wrote a story about the marriage of a young couple, Katie Waldegrave and Indrojit Banerji, who had met at Oxford. Katie's father, Lord William Waldegrave, who had been a cabinet minister under Margaret Thatcher and John Major, had just become the Provost of Eton College, a position he still holds at 73. I happen to be reading Waldegrave's book on Brexit, Three Circles into One, which offers a novel solution, one which he also unveiled on BBC Radio 4: the UK should voluntarily relinquish its membership of the United Nations security council and perhaps let India join the elite group. "Would it not really be a better strategy to punch at our weight?" he asks. "Give it up! Get real! Be a medium sized-size, wealthy, well-run modern nation," he adds.
Footnote

Freida Pinto is heading a global footwear campaign on behalf of Clarks. Since all my shoes are from Clarks, I can confirm they are comfortable and modestly priced, but more sensible than stylish. Freida, who has apparently worn Clarks from childhood, says: "It is extremely important for me to stand in comfortable shoes and feel grounded." Her touch might well make these shoes what fashion writers would describe breathlessly as 'this autumn's must-have'.