Portal for profit: e-NAM needs redesigning
A comprehensive framework backed by science and technology, institutions, and policy support may enable the Centre to tap into its potential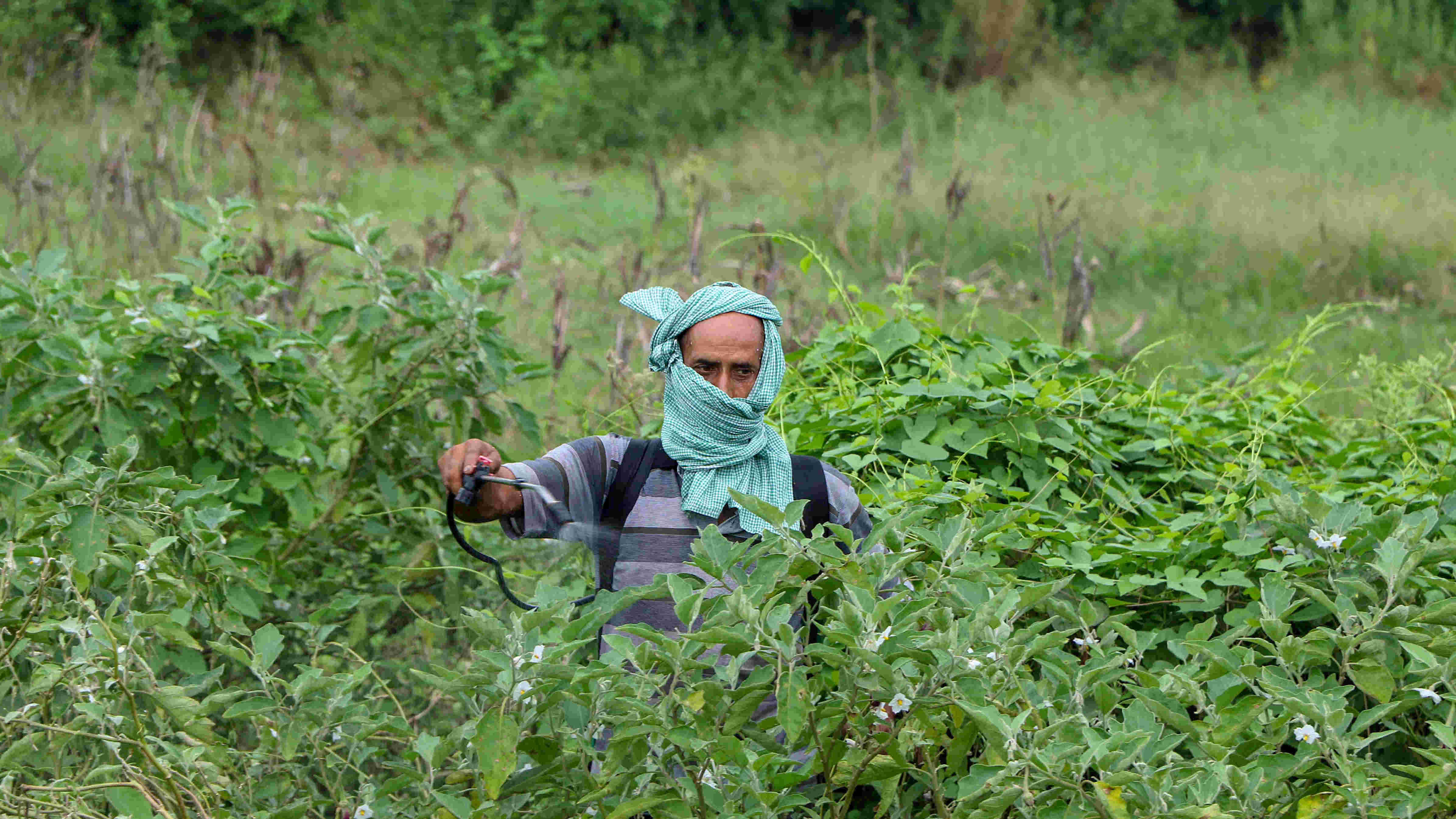 ---
---
Agriculture and the allied sector employ 54.6 per cent of total workers. Yet, the estimated growth rate for 2019-2020 is 2.9 per cent. India's agricultural markets are regulated by state legislation and fall under the purview of local market committees. Consequently, the sector is characterized by fragmentation across geographical regions, abysmal competition, price manipulations, inefficiency and the presence of middlemen. Then there are the additional needs for logistics and infrastructure. Furthermore, the past decades have witnessed a collapse of farm gate prices across commodities.
In its budget of 2016-2017, the Centre had proposed to double farmers' income by 2022. The National Agriculture Market Portal was launched in 2016 to connect mandis across India. The aim was to increase transparency, thereby improving market conditions. The common electronic platform sought to permit farmers to sell their produce to buyers, promote contract farming and facilitate the direct sale of products to consumers. E-NAM 2016 sought to improve competition and efficiency in markets, eliminate the presence of middlemen, realize better prices for producers and competitive prices for consumers. During the Covid-19 induced lockdown, such new features as Farmers' Producer Organizations trade modules, logistic modules, and the electronic negotiable warehouse receipt-based module were introduced on the e-NAM platform to strengthen agriculture marketing.
E-NAM has networked with 585 Agriculture Produce Market Committee mandis in 16 states and two Union territories. However, the government's goal faces several impediments. Of the existing 585 mandis, only 252 have shown proof of engagement with the online portal. While the programme wants to reach out to the masses, its successful implementation has been deterred by an information asymmetry, especially among marginalized groups. There is also the absence of a nationwide legal framework; most of the decisions regarding agriculture and allied activities fall under the purview of state legislation. Licensing varies among states and there is no single point for levying of mandi charges. It is collected at several points, facilitating the inclusion of middlemen. Time and cost overrun due to delays in facilitating exchange prevent mandis' progress towards high-volume commodities. Additionally, e-NAM is used only once a week or during the off-season.
New design
The scheme needs redesigning. Establishing an online portal market requires an approach that is context-specific and is capable of fostering a deeper engagement with physical mandis and the faulty conditions under which they function. Region-specific market requirements are necessary; this implies decentralization and enhanced institutional capacity-building. What is also necessary is greater coordination among several stakeholders. Statutory restrictions must be removed and the bargaining power of farmers improved with the help of competition in local wholesale markets. The dissemination of information must be ensured. The states have to open up the marketing system for better competition. This might lead to a fall in the MSP but it will ensure the quality of the produce. Further, agricultural production needs to be diversified to keep up with the competition at the global level. Although this looks difficult, it can be achieved with public investment and training.
A comprehensive framework backed by science and technology, institutions, and policy support may enable the Centre to tap into the potential of e-NAM, which, with context-specific implementation, may prove beneficial during Covid-19.