Populism a costly addiction
A competition of sops and freebies only undermines future growth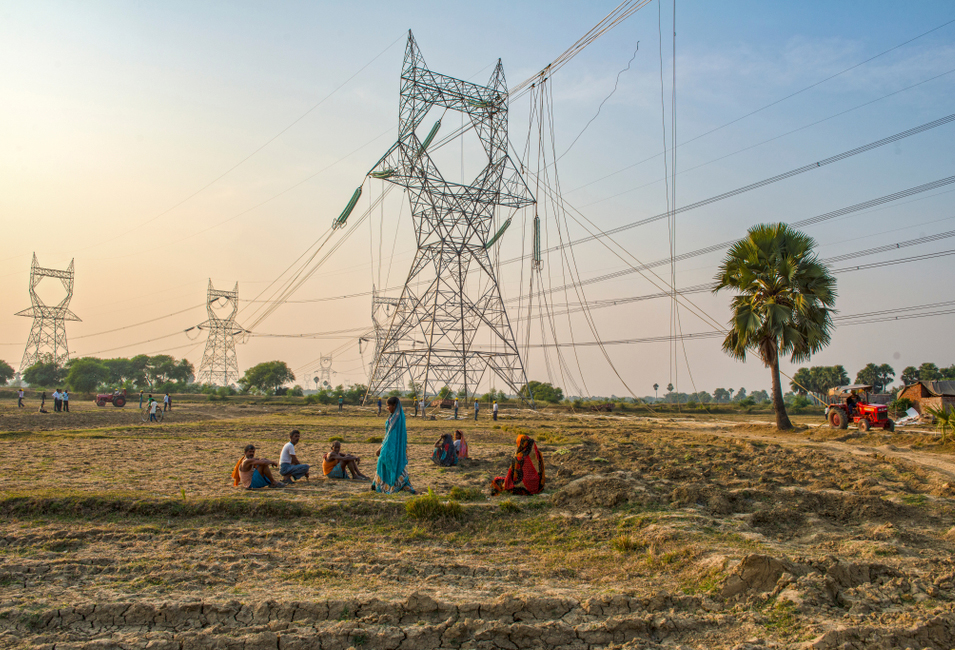 Competitive populism is evidently rising, and electricity subsidy is the latest freebie of certified success.
(Shutterstock)
---
Published 17.02.20, 06:40 PM
|
---
A sweeping re-election in one Indian region has triggered what appears to be a populist wave in other parts of the country. In this instance, the pre-electoral giveaway was subsidized electricity. This only adds to a long list of existing ones. Not all subsidies are justifiable. These are also increasingly unaffordable. But, as with any other addiction, subsidies are hard to shed once committed and so end up squeezing other, more useful spending. The turn towards competitive populism is thus an adverse development. A measure of careless political desperation, it is also a testimony to public spending choices that divert a shrinking resource pool away from necessary, productive investments. Such trends undermine the future ability to grow, as India's history shows.
It is commonly believed that the Aam Aadmi Party government's electoral success in Delhi is attributable to its so-called 'pro-people' policies, one of which was subsidized electricity. The scope was expanded in August 2019, ahead of the elections, to fully subsidize consumption up to 200 units, followed by 50 per cent for 201-400 units. According to a report, about half of Delhi's population benefited in 2019-20, with 50 percent of these consumers receiving zero electricity bills in the last five months; subsidized consumers doubled from 2.5 million to 4.8 million in five years in financial year 2020. This, for a state with one of the highest per capita incomes in the country.
No sooner than the Delhi election results were declared, the West Bengal government introduced a free electricity scheme (Hasir Alo) in its budget for below-poverty-line and economically weak sections, for whom no electricity tariff is applicable on quarterly consumption below 75 units. Then, Maharashtra's energy minister launched a feasibility study to explore free electricity for consumers up to 100 units. One can speculate as to how populist pressures may impact fiscally-strained Punjab, which is reported to be considering withdrawing its power subsidy to rich farmers in order to strengthen its finances.
Competitive populism is evidently rising, and electricity subsidy is the latest freebie of certified success. Many others abound across the states and the Centre. These range from those for food, fuel, fertilizers, housing, and power for farmers to that on interest on loans and more. Often electoral giveaways, these are a rising burden upon the public exchequer. Many lack economic sense if we see that the justification for such fiscal measures rests primarily upon either a failure of private markets to deliver socially desirable outcomes (for example, encouraging clean energy investments), to help specifically disadvantaged groups (for example, food or energy subsidies for low-income households), or sometimes to attain other national objectives. This reasoning shows their limited use and specific targeting, along with constant revision with change in circumstances.
Many of the politically promised subsidies fail to adhere to these principles. However, once such commitments are made, they are hard to reverse. Reversal often requires raising prices or removing those no longer eligible. The fear is of backlash by voters angered at the loss, which hurts their pockets; populations also get used to a subsidy culture and expect more. Expenses mount over time, cutting into expenditures that would benefit people far more, for example, public spending on roads, highways, bridges, hospitals, schools, amongst others.
The Central government's finances are a telling example of a deteriorating efficiency in resource allocation and use owing to an unsustainable subsidy burden. Three major subsidies, namely, food, fertilizer and fuels, are an illustration. Budgeted expenditure on these totalled Rs 3 trillion in 2019-20; the food subsidy alone cost Rs 1.8 trillion. This is a mix of consumer and buffer stock subsides, in which subsidized provision of foodgrains at specified prices (rice at Rs 3 and wheat at Rs 2 per kilogram) is legally guaranteed to two-thirds of the population by the National Food Security Act, 2013. Entitled beneficiaries and foodgrain issue prices remain frozen since then. In this period, inflation-adjusted per capita income increased from Rs 68,572 in 2013 to Rs 92,565 in 2018-19, the 7.1 per cent annual average growth showing increased affordability by many recipients. On the other hand, the government's affordability has declined; it mostly delays or defers payouts to the managing agency (Food Corporation of India) and pushes bills off its budget repeatedly each year. More than five years since the legislated entitlement, the subsidy regime remains intact and unreformed even as governments changed. This points to the political difficulties of reversing handouts.
The fuel subsidy is another example. Arguably a genuine protection when global oil prices were at historic highs ($110-113 per barrel in 2011, 2012), this bill lowered subsequently as prices collapsed by more than half. But the fuel subsidy is now once again on the rise, reoriented as it is towards liquefied petroleum gas subsidization for the growing consumers under the Pradhan Mantri Ujjwala Yojana that gives cooking gas connections. The LPG subsidy thus jumped 87 per cent in the last two years.
The overall subsidy expenses of Central government, which were trending down since 2012-13, began to mount after 2015-16. Not only have these expenses become fiscally unsustainable, but they crowd out productive expenditure needed for better infrastructure and a healthier, educated and skilled workforce, the potential future growth drivers. The share of capital expenditure has nearly halved in relation to aggregate output (or gross domestic product) over the last 15 years, as resources committed to such expenditures have increased. The enduring presence of subsidies also thwarts private incentives to invest by distorting price signals. Vulnerable population groups are better served by targeted cash transfers instead of measures affecting prices and incentives. By encouraging wasteful or wrong type of consumption, for example, electricity or fossil fuels, they can also be downright harmful.
Such misallocations only serve to undermine growth, currently downward bound and in need of careful attention. Catchy populist measures are not the answer when the opposite is precisely required, namely, reform of public expenditures at all levels to improve its quality and create incentives for private investment to revive.
It is ironical that not so long ago the pronounced tilt of the then government (United Progressive Alliance-II) towards welfare populism was termed 'dolenomics' by some. The freebie culture was fiercely attacked by businesses, investors, analysts and much of the electorate alike for diverting resources that could be put to better use. The return of populism to the centre stage in a short while — indeed, this never went away as perpetuation of the unreformed subsidy regime instituted back then shows — is a telling indictment of our frivolous approach to economic progress. Can this be even thought of with populist policies at the steering wheel?
The author is a macroeconomist