Poor form is being rewarded
Why are selectors still backing Rishabh Pant?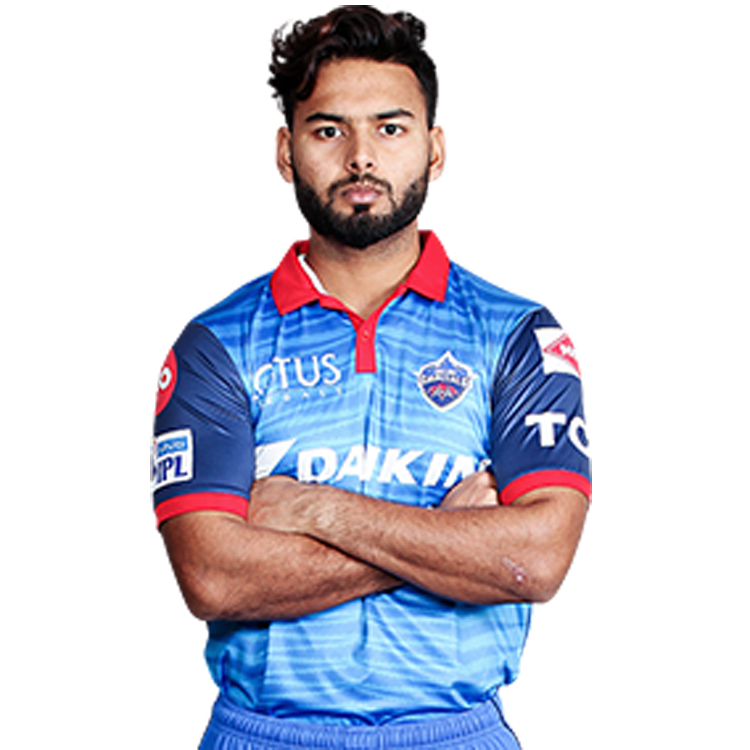 Rishabh Pant
Source: iplt20.com
---
Published 23.12.19, 06:51 PM
|
---
Sir — It is curious to see how the selectors as well as the captain of the Indian men's cricket team, Virat Kohli, keep standing up for Rishabh Pant, in spite of the wicketkeeper-batsman putting up a consistently poor show. From India's tour of West Indies to the latter's recent matches in India, Pant has drawn severe flak for his performance. It would be difficult to find
another wicketkeeper who has got as many chances to prove himself. One sincerely hopes that the Board of Control for Cricket in India appoints selectors with a better understanding of a player's potential. There are many talented wicketkeepers in our country who would do a far better job. There is no reason to keep Pant around.
N. Mahadevan
Chennai
Sir — Rishabh Pant has been severely criticized for his wicketkeeping skills. Even at the recent one-day international match against the West Indies in Cuttack, Pant dropped three easy catches. His batting skills are not much better either.
It is shocking that in spite of his poor performance he is still part of the national squad. It is a shame that selectors do not give new players a chance to prove their mettle. One hopes that the new selection committee, which is likely to be set up soon, makes better choices. It would be good to see Sanju Samson play in the upcoming India-Sri Lanka series. It would give him the opportunity to prove his potential.
T.S.B. Chander
Chennai
Sir — Virat Kohli recently requested cricket fans to be kind to Rishabh Pant. While Pant is a talented player in his own right, he has been given far too many chances to prove himself. Dinesh Karthik and Wriddhiman Saha were not given the same chances; rather, they were shown the door after just a few failures. It seems as though a similar fate awaits Sanju Samson. Unless new and talented players are included in the team, it is unlikely that we will be able to send the best possible squad to represent India at the Twenty20 World Cup scheduled to be held next year. M.S. Dhoni has been away from the field for too long. Unless he makes a comeback soon, he might face the same fate as that of many other talented cricketers before him.
N.V. Krishnan
Chennai
Step forward
Sir — In a historic move, the Roman Catholic Church has decided to abolish 'pontifical secrecy' in cases of sexual abuse of minors. So far, the opacity around such cases was justified as an effort to preserve the 'privacy' of the people involved. However, such secrecy, coupled with the refusal of the government and religious bodies to introduce proper sex education in Indian schools, renders children ill-equipped to identify and deal with sexual abuse when it occurs.
Supriya Malik
Calcutta