Plug into the future
The common charger directive is poised to alter global digital landscape by pushing it in the direction of interoperability, common standards and greater consumer choices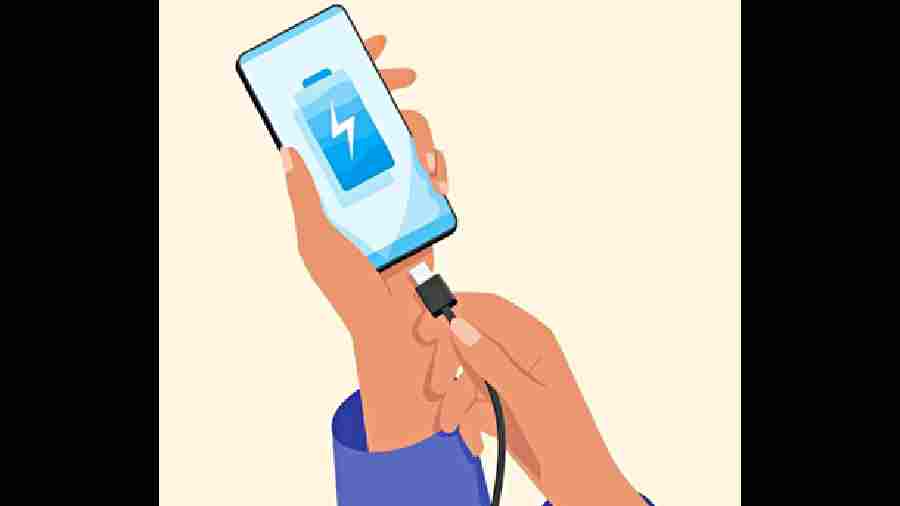 ---
Published 19.09.22, 03:26 AM
|
---
In early June, a provisional agreement was reached by the European Parliament and the Council of the European Union on a common charging port for a range of electronic devices. The proposed legislation was believed by many commentators to be targeted at Apple which, when the legislation comes into effect, would need to phase out its proprietary Lightning charging connector in iPhones.However, the impact of the proposed legislation would be far greater.
Under the proposed law, manufacturers of devices like mobile phones, tablets, e-readers, digital cameras, video game consoles, headphones, earbuds, speakers, mouse, keyboards and portable navigation systems will have 24 months to comply with the directive and mandatorily introduce USB-C port for charging. Laptops manufacturers will have 40 months to implement it. It is expected to be passed into a law later this year. EU consumers would then be able to use a single charger for their mobile phones and other devices irrespective of the manufacturer. This move, the EU says, will enhance customer choice, save expenditure on purchases, reduce electronic waste and make products more sustainable.
Apple has been opposing this move, arguing that a uniform charging standard will stifle innovation, harm customer interests and lead to greater e-waste generation as Apple's Lightning accessories will become redundant.But the EU has looked at the issue from a regulatory point of view, favouring the USB-C because of its non-proprietary, open standard and its scope of universal adoption.
The law will have far-reaching global implications. With globally-dispersed and highly-networked supply chains and consumer markets, it will make more sense for companies to have USB-C charging ports for all their devices irrespective of whether they are sold in the EU, North America, Asia or Africa. Even Apple will either have to shift to wireless charging entirely or introduce USB-C charging ports for its iPhones as it does for iPads and MacBooks. This proposed law could end up shaping consumer choices and technology market dynamics even in developing countries like India.
Over the last two decades, the EU has championed a consumer-centric vision of the internet, technology and the digital universe. Providing an environment where customers can make informed choices has been at the core of this vision. Big Tech regulation, the right to be forgotten, the general data protection regulation and, now, the common charging port directive flow from this vision.
Since EU's regulations have consequences beyond its boundaries, the common charger directive is poised to alter the global digital landscape by pushing it in the direction of interoperability, common standards and greater (and informed) consumer choices. This will have implications for the rapidly multiplying Internet of Things and the nascent but promising metaverse. While it would be difficult to predict the exact shape IoT, the metaverse and the digital domain would assume globally, the EU's proactiveness and influence will mean that respect for privacy, interoperability, opposition to 'walled gardens' and Big Tech monopolies, open standards and ever greater customer choice are poised to become central elements of the emerging global digital landscape.