Over half of northeast has lost forest cover
Bald truth: Policymakers should forsake all vested interests and take immediate steps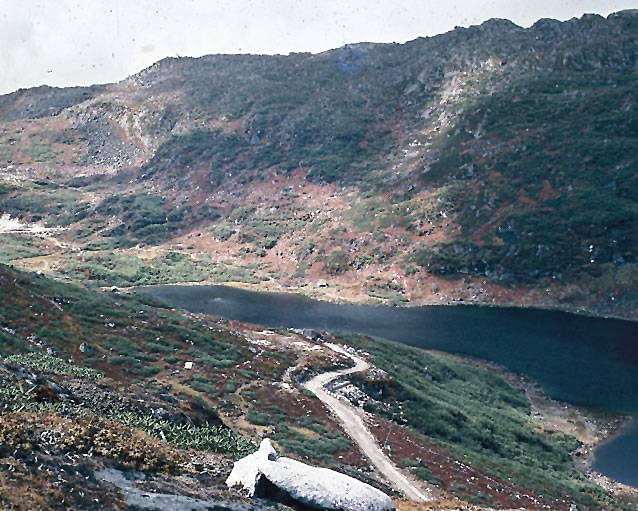 ---
---
Sir — The editorial, "Bald truth" (Jan 3), sheds light on some crucial issues regarding the forest cover in India. It is a matter of concern that even though there has been an overall increase in forest cover in the last two years, over half of the Northeast has lost its greenery. This is especially alarming, given that Arunachal Pradesh is known to top the country in terms of the richness of flora — it is home to 737 plant species. India is also far away from its target of 33 per cent forest coverage. Policymakers should forsake all vested interests and take immediate measures to tackle this problem.
Sarbajit Dhar,
Calcutta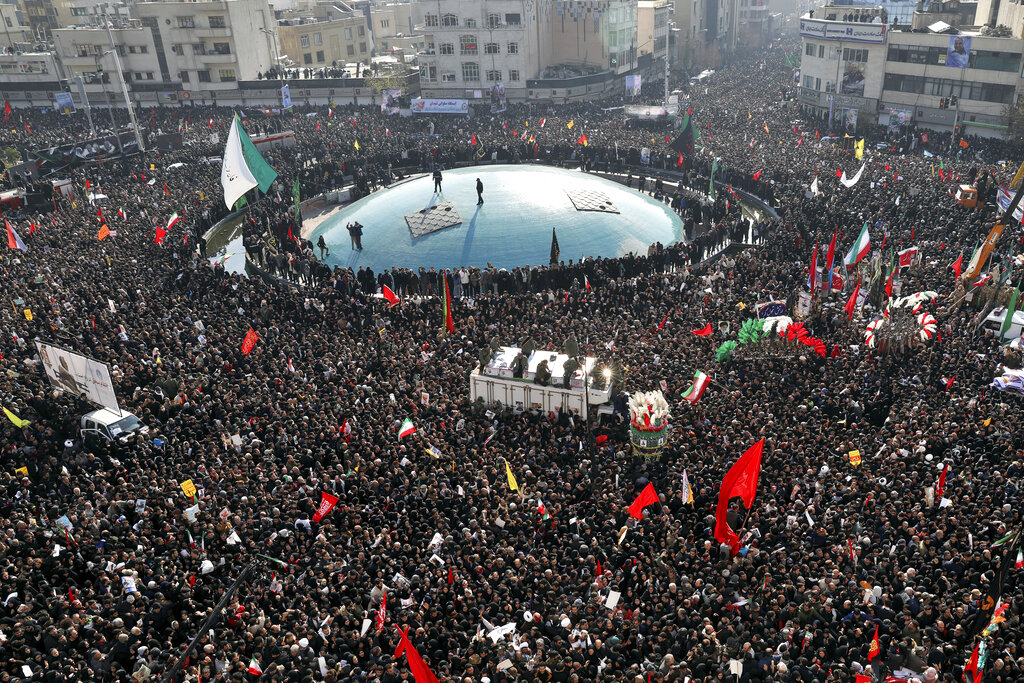 Signs of danger
Sir — The mounting tension in the Middle East following the assassination of Qassem Soleimani, the commander of Iran's elite Quds Force, by the United States of America is cause for concern across the world ("First blood", Jan 7). The US is squarely responsible for the conflict and its escalation in the region. The presence of US troops on foreign soil already violates the principle of sovereignty of nations. Now, led by a bellicose president, the US may have pushed the Middle East to the brink of war.
In the recent past, the Donald Trump administration pulled out of the Iran nuclear deal and imposed economic sanctions on the country. It has now downplayed the assassination of Soleimani as part of Trump's 'maximum pressure' campaign. But this only shows that Trump's foreign policy is based on muscle power. It is duplicitous of Trump to threaten to strike 52 cultural sites of Iran one day and hint at de-escalation the next. Even his tweets over the last couple of days seemed to suggest that he wanted war.
As is evident from the chants at Soleimani's massive funeral procession, there is a deep sense of grief and anger among Iranians over the murder. Iran has already attacked US base camps in Iraq in retaliation. It could act in more unpredictable ways to defend itself from US aggression. Trump would therefore be mistaken if he believes that the countries he oppresses cannot exact revenge. The international community must condemn the US for its reckless action, and prevent further threats to world peace.
G. David Milton,
Maruthancode, Tamil Nadu
Sir — The news of Qassem Soleimani's killing is disturbing. This has dramatically escalated hostilities between the US and Iran in the already volatile Persian Gulf region.
Donald Trump has defended his order by claiming that Soleimani was plotting attacks on Americans, implying that the strike was an action of deterrence rather than of aggression. Tension was already brewing in the region over the past few weeks. In December, the US had conducted air strikes on a hard-line Hashed faction in Iraq. Following this, Iraqi supporters of the group had attacked the US embassy in Baghdad. The killing of Soleimani came only days after Trump's warning to Iran over allegedly "orchestrating" those attacks.
Although he was looked upon as a terrorist in the West, many in Iran considered Soleimani a hero. He had significantly influenced the Syrian civil war and tightened Iran's grip on Iraq. It was an open secret that Soleimani had close contacts within different militant groups. In fact, Trump has alleged that Soleimani was behind terror attacks in New Delhi as well. The truth behind this claim must be investigated.
India has called for de-escalation and restraint from both sides. If a war breaks out between the US and Iran, its impact will not remain confined within the Gulf region. Any turmoil in that area could lead to an international oil crisis, affecting India as well.
T.K. Nandanan,
Kochi
Sir — The air strike ordered by the US president, Donald Trump, that killed Iran's top security and intelligence commander, Qassem Soleimani, ratcheted up tensions between Washington and Tehran. The latter has retaliated by attacking US bases in Iraq.
The assassination of Soleimani immediately spurred debate among American lawmakers on Trump's 'war power', leaving congressional leaders sharply divided. While the Democrats accused Trump of pushing the nation towards "an illegal war", the Republicans said that Trump had exercised admirable restraint and the air strike was ordered only to 'stop a war'. The important question, however, is whether the US is comfortable with a world where any country which feels that it has suffered unjustly at the hands of another thinks it is justified in assassinating its political opponents.
The entire world may have to pay the price for Trump's rash actions. Given recent developments, concerns are bound to rise about the continued presence of US troops in Iraq. India has urged both sides to exercise restraint. Further escalation of hostility could lead to rise in import prices, especially of oil. This would affect India's economy.
Bidyut Kumar Chatterjee,
Faridabad
Sir — History seems to be repeating itself. Bill Clinton had ordered an air strike on Iraq some 21 years ago, to escape the ignominy of impeachment. Donald Trump seems to be following in his footsteps. Although Iran's economy is battling international sanctions, the country, evidently, will not shy away from defending itself. War against Iran would benefit the US at a time when prices of crude oil are skyrocketing.
Rahul Chouhan,
Ujjain