New sport: yoga championships
Its practice is not, at least in Old Indian thinking, a matter of competing physical accomplishments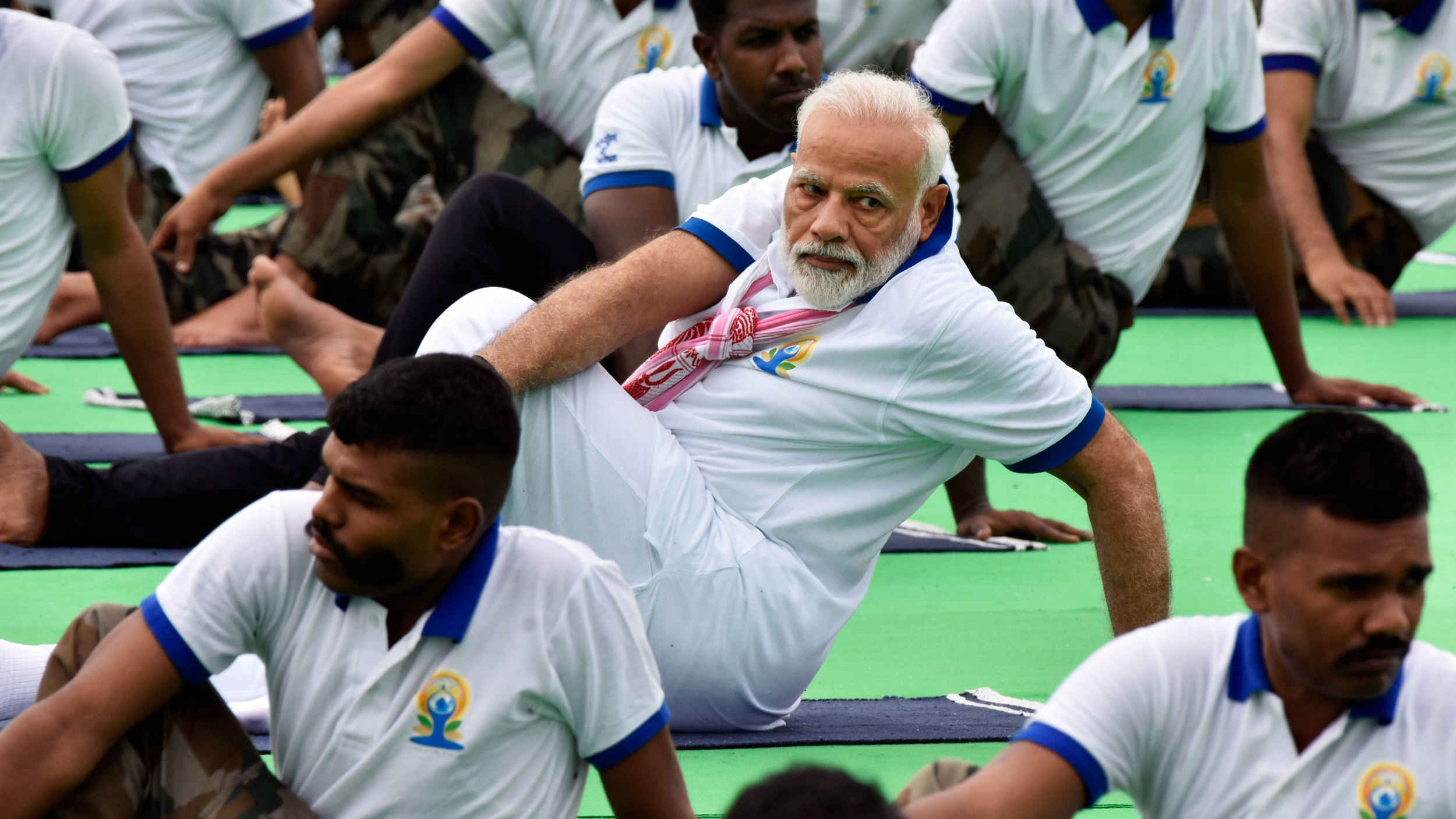 Prime Minister Narendra Modi during an event to mark International Yoga Day in Ranchi on Friday, June 21, 2019.
AP file photo
---
Published 23.12.20, 02:27 AM
|
---
From the very centre of the vista, all is new in New India. It is no wonder that yoga, too, has come a long, long way in this newness. Having the United Nations accept June 21 as International Yoga Day since 2015 was an undoubted triumph for Narendra Modi, an enthusiastic practitioner and promoter of this unique discipline in its most popular form. But now he, or the government he leads, is about to go one step further. The sports and the ayurveda, yoga, unani, siddha and homoeopathy ministries are planning national yogasana championships, with traditional and choreographed sequences, with fixed rules and promised titles. This would be a formally recognized, structured, sports event, to be built up with an eye on the Olympics. Spreading the practice of yoga for health is undoubtedly a good thing, and Mr Modi's global advocacy of it may be a legitimate source of pride for Indians. No doubt the prime minister and his men see in this an impeccably 'Bharatiya' practice untouched by the West, as well as desired by it. By branding it as his favourite form of exercise, Mr Modi has erased all discussion about its possible origins, goals, history of transmission and practices allied to it in other countries, thus turning it into the Bharatiya Janata Party's special mode of achieving health, discipline and, of course, regimentation.
The Union government reportedly spent Rs 140 crore on Yoga Day from 2014 to 2019. It is hardly surprising that the Olympic Games should be the final goal. Does India then hope to gain fame in yoga as 'structured sport' since it does so poorly in most competitive events? That would be unsurprising too. What does surprise, however, is that the devotees of yoga should turn it into a competitive sport, thus demolishing the basis of the practice. Yoga, even in its most popular form, seeks a balance of mind and spirit through the balance of the body; it encourages inwardness in a search for harmony with the rhythms of the universe. It is not, at least in Old Indian thinking, a matter of competing physical accomplishments. But this is New India. It is obviously more important that India win the Olympic gold in yogasanas. And that more public money be spent to reach this goal.