Mount Everest: Trail of destruction
Those chasing the mountaineer's dream often cause irreparable damage to the ecosystem along the trail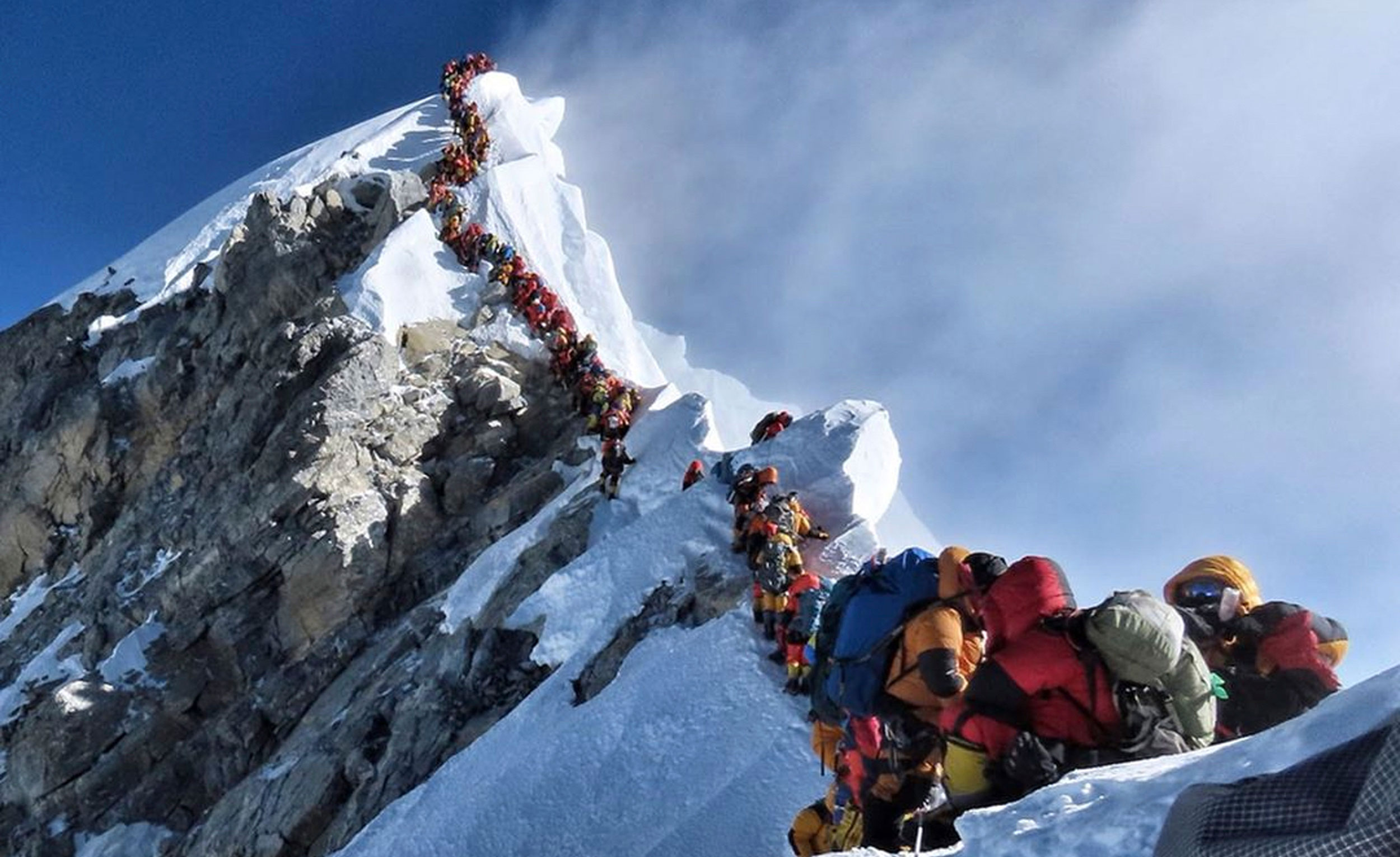 In this May 22, 2019, photo, a long queue of mountaineers line a path on Mount Everest
(AP)
---
Published 30.05.19, 10:42 AM
|
---
Sir — More than 4,400 people have reportedly climbed the Mount Everest since Tenzing Norgay and Edmund Hillary scaled the peak in 1953. Some 200 people have tried to conquer the Everest so far this year. But those chasing the Everest dream often cause irreparable damage to the ecosystem along the trail. Food containers and other material used by climbers are littered all over the place. Carving out rocks from the facade of the peak as souvenirs of the climb and the constant pressure of human traffic can also harm the highest peak.
Sanjit Ghatak,
South 24 Parganas
Slow fire
Sir — Flouting fire safety norms seems to have become the norm. This is evident from the devastating fire that broke out at a coaching centre in Surat, leading to the death of over 20 students ("Students die in Surat fire", May 25). Although there have been countless such mishaps across the country, few lessons have been learnt from them. What is worse, in the latest incident, not only did the fire brigade arrive late, it was also ill-equipped to deal with the fire, lacking safety net and long ladders to reach the third and fourth floors from where several students jumped to save their lives. If it had been better prepared, the lives of several students might have been saved.
In order to avert such tragedies, state governments should conduct frequent and regular fire-safety audits of all public places like coaching centres, shopping malls, restaurants and so on. It is good that the chief minister of Gujarat, Vijay Rupani, has ordered such an audit. All those found guilty, including those who have already been arrested, should be given exemplary punishment.
Ramesh G. Jethwani,
Bangalore
Sir — It is difficult to fathom the inhuman behaviour of people who were recording videos instead of lending a helping hand while several teenagers were jumping from the third and fourth floors of Takshashila Complex to save their lives from a raging fire. The fire in Surat — the second such accident in seven months — proves the hollowness of the Gujarat model of development.
Unfortunately, India has a history of devastating fires. One of the reasons behind this is the cavalier disregard for fire-safety rules. It is well known that there exists in most places a nexus of fire department officers, policemen and municipality members who take bribes to certify buildings that do not adhere to regulations as safe.
It is shocking that Vijay Rupani has declared a compensation of four lakh rupees to the families of the children who died in the incident. Is that enough? Can any compensation be enough? Strictest possible action should be taken not only against the owner of the building but also against those officials who failed to carry out their responsibility. I hope for the speedy recovery of the injured, and offer my condolences to the families of the victims.
Bidyut Kumar Chatterjee,
Faridabad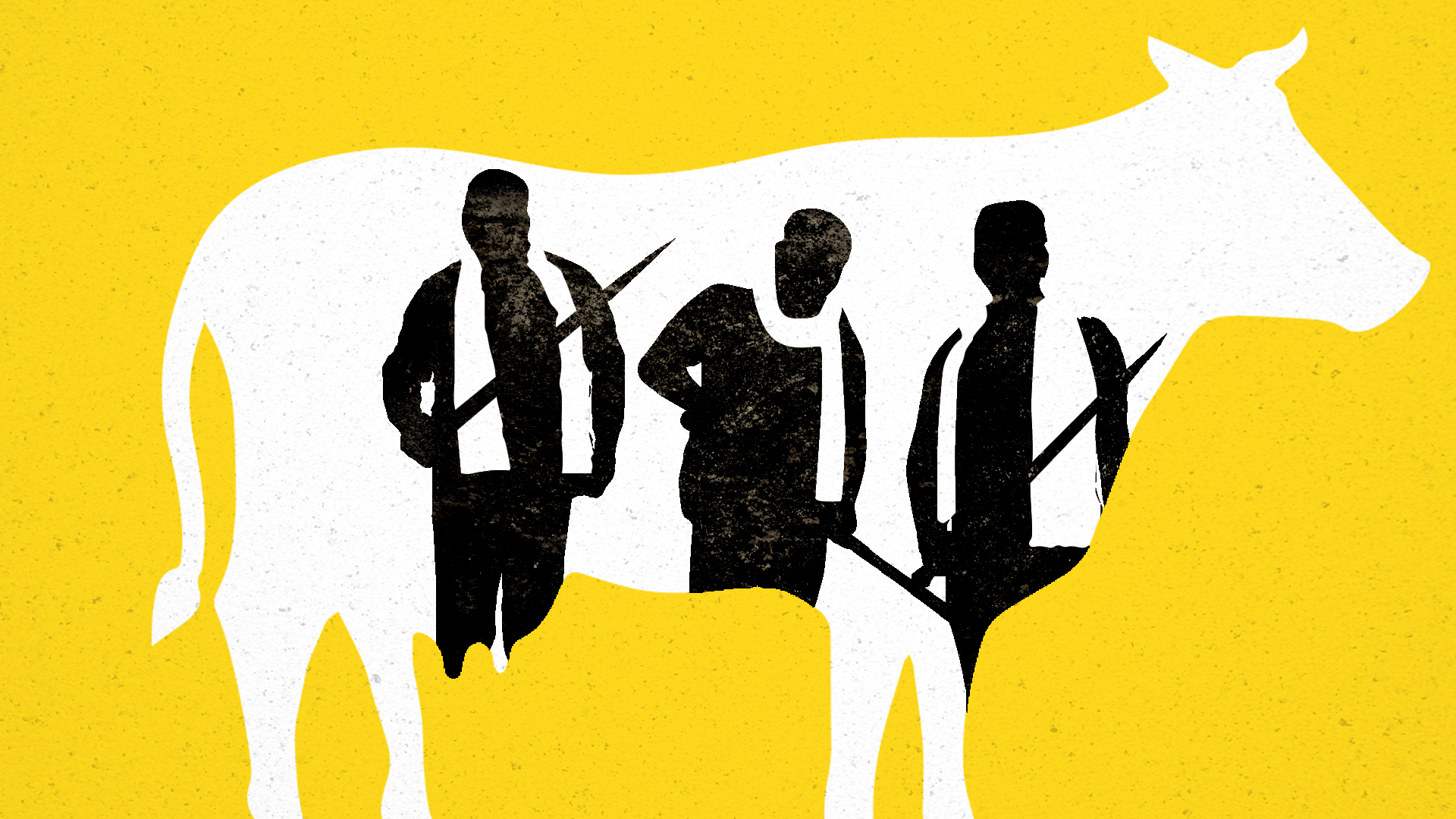 Same old dangers
Sir — Three people in Madhya Pradesh were attacked by suspected cow vigilantes for allegedly carrying beef ("Beef victims, attackers held", May 26). Evidently, cow vigilantes have started flexing their muscles once again. Since possession, transportation and sale of beef is illegal in Madhya Pradesh, those suspected of carrying beef could have been handed over to the police. Who gave the vigilantes the authority to take the law into their own hands? Moreover, how can someone be compelled to say "Jai Shri Ram"? Is there some new rule in New India which states that those who wish to stay in this apparently secular nation have to chant the name of Lord Ram?
The last five years witnessed scores of physical assaults and lynchings in the name of the cow. The least that a government on which people have reposed their faith can ensure is that no one is murdered or assaulted by vigilantes. The latter should be taken to task and given the most severe punishment.
Kajal Chatterjee,
Calcutta
Sir — After being elected for a second term, Narendra Modi claimed that he and his party are working to create an inclusive India. But does the assault on three Muslims in Madhya Pradesh on the suspicion of carrying beef come across as a sign of inclusiveness? Moreover, why is there a law which makes selling of beef illegal? If the aim is to protect the animal, then should it not also apply to, say, goats? A democratic country cannot have laws that forbid people from eating according to their wishes.
Saikat Sinha,
Calcutta