Mixed reasons
The demonization of Aung San Suu Kyi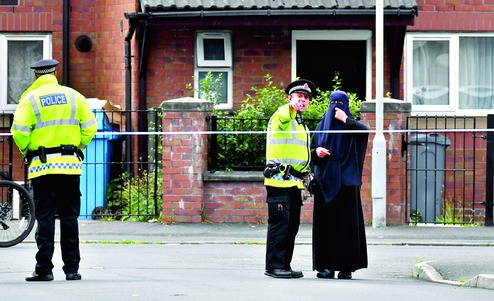 ---
Published 03.11.17, 12:00 AM
|
---
The Rakhine state of Myanmar and the contiguous region in Bangladesh are experiencing a major humanitarian crisis, with, according to Bangladesh, a million Rohingya Muslim refugees forced to flee from Rakhine into Bangladesh. That number would comprise nearly all the Rohingyas, and one third of the previous population of Rakhine. Sectarian violence in Rakhine between Muslims and Buddhists has a long history and is a consequence of inward migration during colonial times and subsequent attempts by local Muslim political groups to either join East Pakistan or create a separate homeland for themselves in northern Rakhine at the time of Burmese independence. Recently, as Myanmar's military rule witnessed relative dilution, competitive democratic politics made tentative progress and identity politics proliferated on social media, historical fault-lines and related paranoia acquired new salience, prompting a spike in sectarian violence.
The current violence, while informed by broader historical factors, is a consequence of disagreements on citizenship. The Myanmar government claims there was illegal immigration of Bengali Muslims into northern Rakhine and hence they cannot be regarded as citizens. On the other hand, the Muslims argue that they constitute a distinct ethnic community called Rohingyas with a long historical presence, and the denial of citizenship by branding them outsiders amounts to racial discrimination. The insider-outsider discourse became pervasive, resulting in violent interactions which in turn resulted in forced emigration to neighbouring Bangladesh and to more distant countries like Malaysia.
To address the sectarian problem, the government constituted an advisory commission headed by the former United Nations secretary-general, Kofi Annan, which reported in August. Immediately after its submission, the Arakan Rohingya Salvation Army launched military attacks on Myanmar's security forces, resulting in about 70 fatalities. In response, the military conducted clearing operations. Human rights organizations have argued, using satellite imagery, that the military's response was disproportionately harsh. Many have termed the military action a genocide, which is contested by the Myanmar government.
The sectarian violence has consequences for domestic politics. Myanmar is a semi-democracy where 25 per cent of seats in the legislature are reserved for the military. The army commander nominates the defence minister, border affairs minister and internal affairs minister, which means that the state counsellor, Aung San Suu Kyi, has very limited control on the functioning of these important ministries. She has long sought the reduction of the presence of the military in the legislature and the executive, and this contest between civilian and military leadership constitutes an important fault-line in Myanmar's politics. In spite of her lack of control of the relevant ministries, the West in particular chooses to portray Suu Kyi as the person responsible for the atrocities and refugee crisis. With Suu Kyi's international credibility undermined, the Burmese military is under no pressure to reduce its influence on the decision-making processes.
Suu Kyi's domestic popularity rides very high, although the political process is fragile. If she makes a mis-step in her response to the Rohingya crisis, the military could align with Buddhist nationalists to unsettle her government. It is the potential for political instability and resultant chaos that prompts Suu Kyi to take a cautious position on the sectarian violence instead of the robust condemnation that would satisfy the West and their fellow critics. As she stated in December 2014: "I am not silent because of political calculation... I am silent because, whoever's side I stand on, there will be more blood. If I speak up for human rights, [the Rohingya] will only suffer. There will be more blood."
The Kofi Annan Commission called for a simpler procedure to apply for citizenship and in September, Suu Kyi stated that her government was willing to take back the refugees after verification. While critics claim these measures are unsatisfactory, it will be noted that in the past Myanmar's military allowed minimal or no international engagement. Suu Kyi's approach is, therefore, a great departure from the military's isolationist inclinations.
Myanmar's military has been confronting multiple simultaneous insurgencies for close to seven decades and is accused of deploying harsh tactics in counter-insurgency operations. In 2015, clashes between the military and the Kokang Chinese armed group resulted in the emigration of approximately 1,00,000 people into China. It must be asked why the ARSA attacked security outposts when it was unable to protect the Rohingyas from retaliation. It is credibly suggested that this was under foreign Islamist extremist instigation and India had alerted Myanmar that Pakistani terror organizations like Lashkar-e-Toiba were seeking to exploit Rohingya resentments.
Bangladesh will have elections next year, when the refugee influx will be a political issue with Opposition parties and radical Islamic groups criticizing the prime minister, Sheikh Hasina Wajed, for her inability to protect fellow Muslims. The refugee crisis could well radicalize segments of the Bangladeshi population. Instability in Bangladesh will frustrate the evolving regional frameworks such as the Bangladesh, Bhutan, India and Nepal grouping and the Bay of Bengal Initiative for Multi-Sectoral Technical and Economic Cooperation. Wajed, therefore, needs to respond to security, political, economic and humanitarian requirements simultaneously.
Pakistan's leaders expressed outrage at the Rohingya exodus and called for cessation of ethnic cleansing, but are now struggling to frame a reaction after China's defence of Myanmar at the UN. Reticence about criticizing China is understandable, as countering India takes primacy over any humanitarian considerations. The states of the Association of Southeast Asian Nations were initially critical but are now subdued because of fears of Islamist extremism growing in the region.
Recent developments have further consolidated the Chinese position in Myanmar. Suu Kyi's government had sought China's assistance to facilitate participation of armed groups in the peace process and has endorsed China's Belt and Road Initiative. Myanmar is again dependent on China to counter pressures about the Rohingyas in international platforms like the UN security council.
For India, the Rohingya crisis has many sensitive implications. India requires critical support from both Bangladesh and Myanmar to combat insurgency in the Northeast. In consequence, India has refrained from harsh criticism of Myanmar, and has airlifted assistance for the Rohingyas in Bangladesh. India needs to align its security interests with political and humanitarian ideals. In 2013, the Buddhist pilgrimage centre of Bodh Gaya suffered serial bomb-blasts. While these attacks were not the work of Rohingyas in India, the perpetrators admitted that these crimes were in response to the violence in Rakhine. Such events suggest that the area of conflict can extend into India. News reports indicate that over 4,000 Rohingyas had moved into Jammu against the spirit of various legal provisions that restrict the presence of non-permanent residents within the state. Further, Rohingya presence in Jammu defies logic, as refugee settlements are usually proximate to the original homeland, in familiar climatic conditions, or in locations that provide employment opportunities. It is curious that refugees fleeing from conflict should have moved to a potential conflict state. Unsurprisingly, the Rohingya presence is being framed as an attempt to alter the demography of this sensitive state.
The West-led group of nations and media, which initially treated Suu Kyi with undue deference, now subject her to derision and denunciation. They should note that the Rakhine crisis is the consequence of innumerable interconnected factors of history, domestic politics and regional dynamics. Any condemnation of human rights violations and personal criticism of Suu Kyi must first critically examine and unpack these complexities.
S. Pulipaka is a senior consultant with ICRIER, New Delhi. K. Srinivasan is a former foreign secretary