Mirror image: Editorial on recent gender-based linguistic amendments
Implementation of legal protections, economic emancipation and cultural acceptance — reflected in language — are necessary to bring about meaningful change to the lives of India's sexual minorities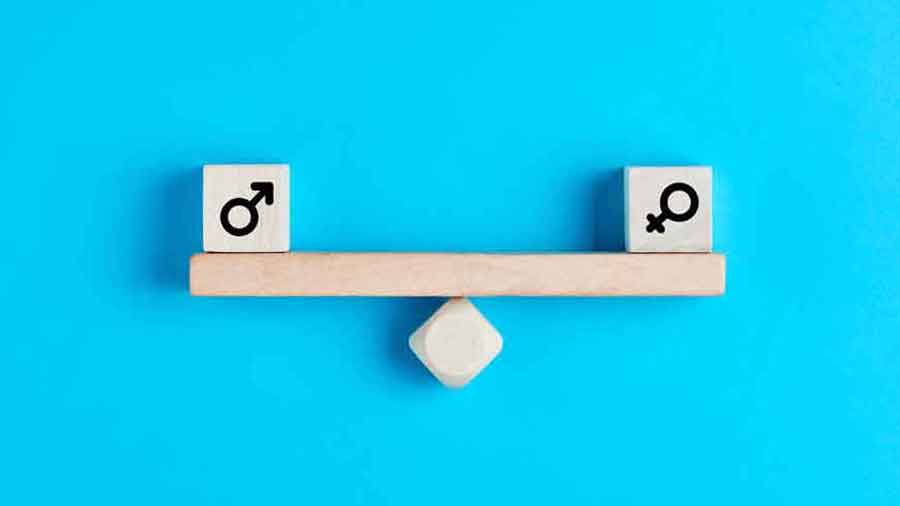 Representational image.
File Photo.
---
Published 23.12.22, 04:45 AM
|
---
Language is a mirror of the mood of the times. Little wonder then that the 'word of the year', chosen by lexicographers on the basis of culturally-significant usage from a vast pool of words, generates much excitement and commentary. But words and phrases are not written in stone: their evolution, according to changing mores, is captured by one of the most important linguistic registers — the dictionary. Recently, the Cambridge Dictionary updated its definition of 'woman', becoming the latest English dictionary, after Oxford and Merriam-Webster, to widen the understanding and interpretation of what it means to be a woman. While Cambridge's previous definition of 'woman' as "an adult female human being" remains unchanged, an additional element has now been introduced — a modern woman is thus "an adult who lives and identifies as female though they may have been said to have a different sex at birth". Similarly, the linguistic scope of 'man' has been widened to include trans men. The linguistic amendments — expansions — are a welcome relief from the tyrannical, watertight, binary framework based on gender. Such a revision is also in line with progressive — historic — movement in some countries: the United States of America, for instance, has aimed to protect same-sex marriages. The reimagination of gender as a fluid entity, reinforced by everyday language, has the potential to usher in a more conscious, inclusive, non-heteronormative culture.
Unfortunately, the spirit of inclusion for sexual minorities can remain weak in spite of seemingly progressive steps. India is a case in point. Section 377 of the Indian Penal Code was struck down four years ago while the transgender persons (protection of rights) bill was formulated a year later. Yet, the social, economic and cultural marginalisation of India's LGBTQ+ community cannot be denied. Worryingly, the government's knowledge of their challenges remains questionable: a report by The Centre for Internet & Society shows that most government data do not reflect the ground realities stacked against sexual minorities. Interestingly, language serves as a vehicle to perpetuate prejudice in the Indian context. The Urdu-Hindustani term, hijra, remains a largely pejorative connotation in the cultural discourse. Ubhaylingi, as notified in the Transgender Persons (Protection of Rights) Act, 2019, even conflates transgenders with transsexuals. Implementation of legal protections, economic emancipation and cultural acceptance — reflected in language — are necessary to bring about meaningful change to the lives of India's sexual minorities.