Editorial: Miles to go
The improvements recorded in a recent government report on schools indicate how much must still be done to make education universal and equal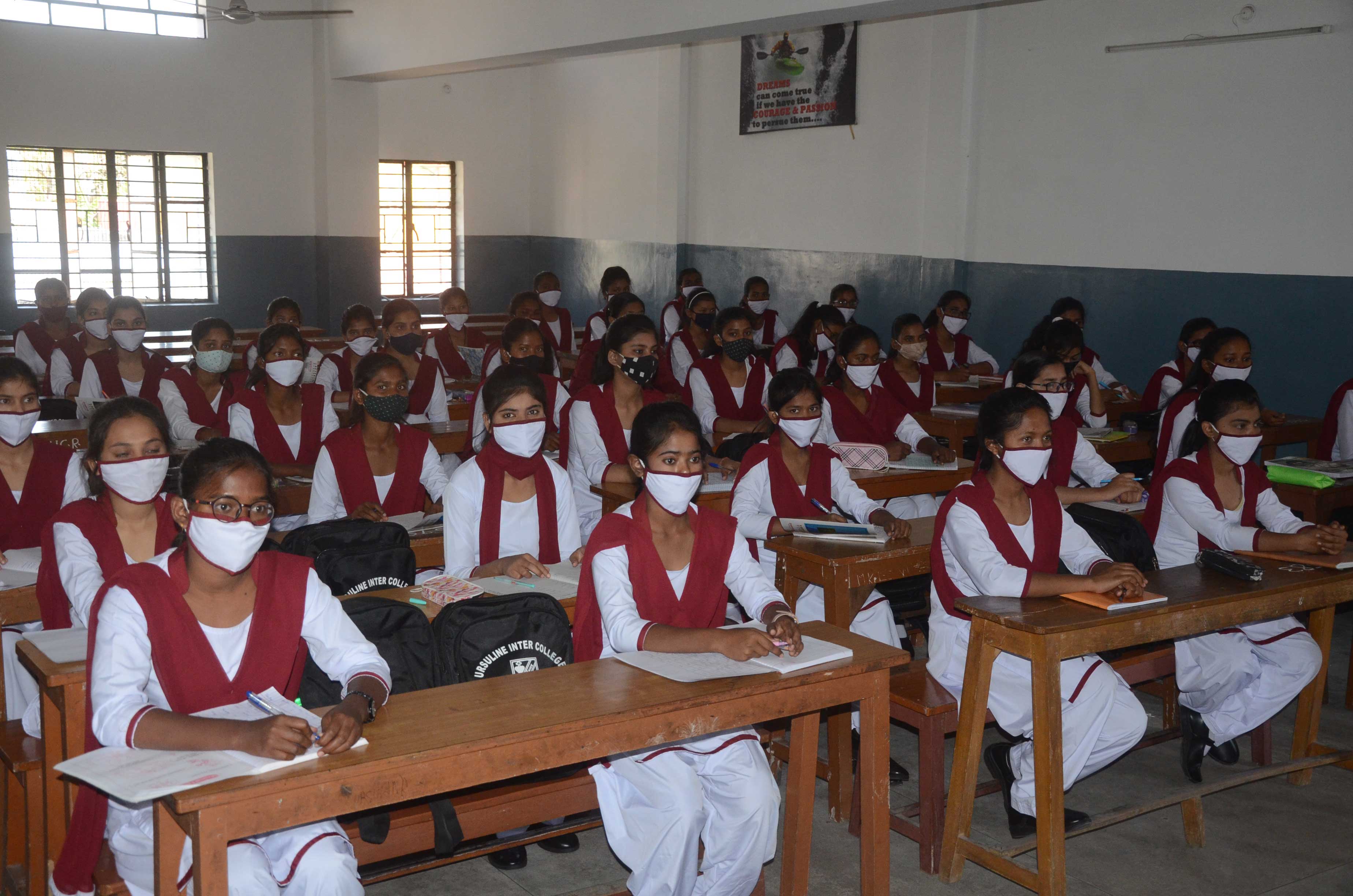 Representational image.
File photo
---
Published 10.07.21, 12:15 AM
|
---
The 2019-20 report of the Unified District Information System for Education Plus seemed to give the Narendra Modi government reason to cheer. More children joined school in 2019-20 than in the previous academic year, an increase of 42.3 lakh from 2018-19 to a total of 26.45 crore students from pre-primary to higher secondary classes. Since the government's National Education Policy aims at 100 per cent gross enrolment rate by 2030 — two elections away — it must have felt optimistic. Not only has the GER improved, but gender parity too. There has been a growth in the enrolment of girls at all levels; they even outnumber boys in the transition from secondary to higher secondary classes. Besides, there are now more women teachers than men, while the pupil-teacher ratio has improved with the recruitment of 2,50,000 teachers since 2018-19. These may certainly be read as indications of an expanding and inclusive educational base.
Yet, does a higher GER mean better education? The Annual Status of Education Report of 2019 records very disappointing achievement levels. The UDISE+ report shows that the average dropout rate at the secondary level is 17 per cent, reaching more than 25 per cent in some states, with more boys than girls leaving. Of these, 33 per cent are children from the scheduled castes, scheduled tribes and other backward classes. Unfortunately, there can be no way forward without linking the story hidden in the figures with socio-economic inequalities and kinds of employment. To create a vibrant society of young people who can deal efficiently with cognitive challenges, foundational knowledge must be solid and the need for dropping out minimized. The increase in women teachers, too, has a hidden story: they predominate in the lower classes, where the pay is lower. Also, women are perceived as more nurturing, which is a sexist bias. Teaching is a preferred profession for women because it is 'dignified' and 'safe' in a country where their participation in work outside the home is noticeably low. These do not suggest progressive attitudes.
Covid-19 has upset all calculations. Children excluded from online lessons or those who have lost their parents and, therefore, access to education are yet to be counted. That many rural families bought smartphones — Nirmala Sitharaman rejoiced at this — is not a magic solution for inequality, especially with poor connectivity and the cost of recharging. On this theme, the UDISE+ report may also be read as a record of huge gaps. The number of schools without internet or computers is enormous, and some schools still do not have electricity. While 'handwash' facilities are now 90 per cent, washrooms for girls and boys are fewer, and 79 per cent of the more than 15 lakh schools have no washrooms for differently abled children. The hurdles to universal and equal education were already numerous — let alone digital education; Covid has multiplied them many times.