#MeToo in India: Crucial lessons from the US experience
India must confront the inadequacy of #MeToo's modus operandi so that it is more than a sensational cycle of accusations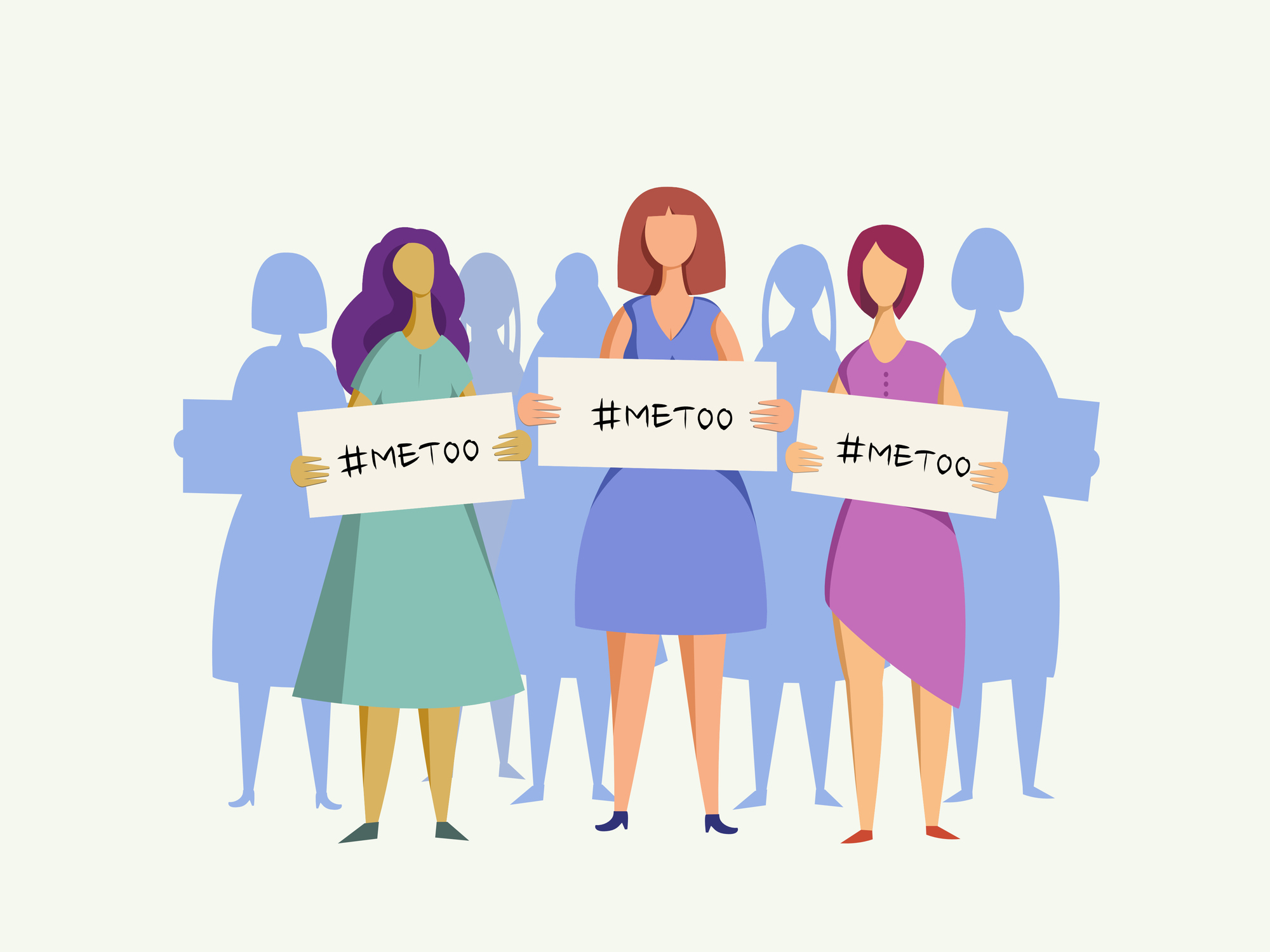 Public takedowns remain the mainspring of the #MeToo movement in India, and it would be a mistake to conflate these with a broader fix
ajijchan / iStock
---
Published 19.12.18, 10:53 AM
|
---
Nityanjali Thummalachetty is a New York City-based cybersecurity entrepreneur and Advisor for Diversity and Inclusion, and was listed in BBC 100 Women in 2017. Abby DiCarlo is a New York City-based researcher who specializes in gender and health, and a PhD student in Sociomedical Sciences at Columbia University.
Earlier this month, a group of ministers (GoM) established by the Indian government to strengthen existing legal and institutional frameworks for the prevention of workplace sexual harassment towards women met for the first time. The meeting comes on the heels of India's recent #MeToo wave, with 1.2 million #MeToo tweets since September and a string of public figures — including former Union minister M.J. Akbar, former DNA editor-in-chief Gautam Adhikari, former Hindustan Times chief of bureau and political editor Prashant Jha, and former Flipkart CEO Binny Bansal — stepping down from their positions after allegations of sexual misconduct and abuse culminated in internal investigations and firings or resignations.
In the age of #MeToo, we are now more than familiar with the standard news cycle: famous man is accused of sexual misconduct or abuse, publicly denounced and discredited, and temporarily withdraws from the public eye. Over the last year, this interminable ceremony of public takedowns has included nearly 400 high-profile individuals in the US, along with celebrities, media moguls, politicians, and industry magnates in Britain, South Korea, Japan, and Israel. Like in the US and the rest of the world, this pattern will inevitably repeat in India, over and over again. However, as India stands on the precipice of its own #MeToo transformation, it's worth considering two crucial lessons from the movement in the US.

Public takedowns are not a fix
First, it would be a mistake to conflate individual public takedowns with a broader fix. So far in the US, most of the accused have escaped meaningful accountability and woefully few have faced criminal charges of any kind. The confirmation of US Supreme Court Justice Brett Kavanaugh amidst credible sexual abuse allegations this October offered a sobering realisation for many in the US who hoped that the surge of the #MeToo movement had led to material change: high-profile public takedowns, by their very nature, can achieve only unreliable and unsustainable individual victories. Systemic change is not the natural outcome of individual public justice.
Today, public takedowns remain the mainspring of the #MeToo movement in India and have successfully galvanised the movement to a fever pitch. However, while individual justice is valuable in its own right, India must confront the fragility and inadequacy of #MeToo's modus operandi and demand to be more than a sensational cycle of accusations. Luckily, in a post-Harvey Weinstein era, India's #MeToo movement already appears to fare a little better on accountability and efforts for change; there are mounting legal inquiries alongside high-profile exits. The GoM directive, established in October, offers the promise of a broader #MeToo transformation, but only time will tell whether such an early-stage institutional initiative will sufficiently catalyse systemic change.
Sexual harassment as a systemic issue
Second, it is crucial that the #MeToo conversation in India is firmly grounded in the everyday experience of workplace sexual misconduct and abuse. In the US, the conversational lens has largely attributed the problem of sexual harassment to the individual failures of men. According to a recent landmark study in the US, 38 per cent of women reported sexual harassment at their workplace, but so did 13 per cent of men. And while perpetrators of sexual misconduct and abuse are overwhelmingly male, almost one-third of men and a small percentage of women report female perpetrators in their lifetimes. Moreover, rampant workplace sexual harassment towards LGBT people is a widely recognised reality in most countries, including India. Currently, the GoM's mandate focuses primarily on women's protection, making no mention of other groups of victims. But the problem of sexual misconduct and abuse is not about men preying on women for sex; sexual misconduct and abuse are the natural and inevitable byproducts of a system that is organised around power and toxic masculinity.

Women make up two-thirds of the workforce in the US and about a dwindling third in India, but prevailing inequalities in both countries — like pay, pregnancy-, and gender-based discrimination, gender disparities in leadership, and motherhood penalties — are the natural results of a workplace system that fundamentally excludes and penalises employee groups that are not men. Moreover, common workplace values hold up the alpha male archetype as the paradigm of success and leadership. The reality is that such a system provides a cosy environment for sexism and misogyny to fester and grow into workplace sexual misconduct and abuse, like bacteria in a petri dish.
The predominant #MeToo discourse often treats sexual harassment like something that can be weeded out of society, one bad man at a time. However, sexual harassment is not something only men do to women or just an individual problem — in India or the US. Rather, it is deeply entrenched in most work cultures, which normalise sexism and misogyny and incentivise bystander complicity. India's #MeToo movement must address the workplace norms that promote sexism and misogyny and ensure the inclusion of not only women who endure workplace sexual misconduct, but also men, LGBT people, people with disabilities, and those caught at the intersection of lower caste and social class. To do otherwise would overlook toxic workplace dynamics, render many victims invisible, and perpetuate counterproductive narratives that frame the #MeToo movement as a gender war or a malicious plot against men.
The #MeToo movement in the US has produced an unprecedented groundswell that demands consequential change, but currently finds itself at an inflection point of an identity crisis. Having the gift of foresight, India must expand the scope of #MeToo beyond individual public justice and dismantle systemic pillars that sustain workplace sexual harassment.