March of time
A time capsule, no matter what its form and expressed intent, is at its most innocent best a desire for the present to shake hands with the future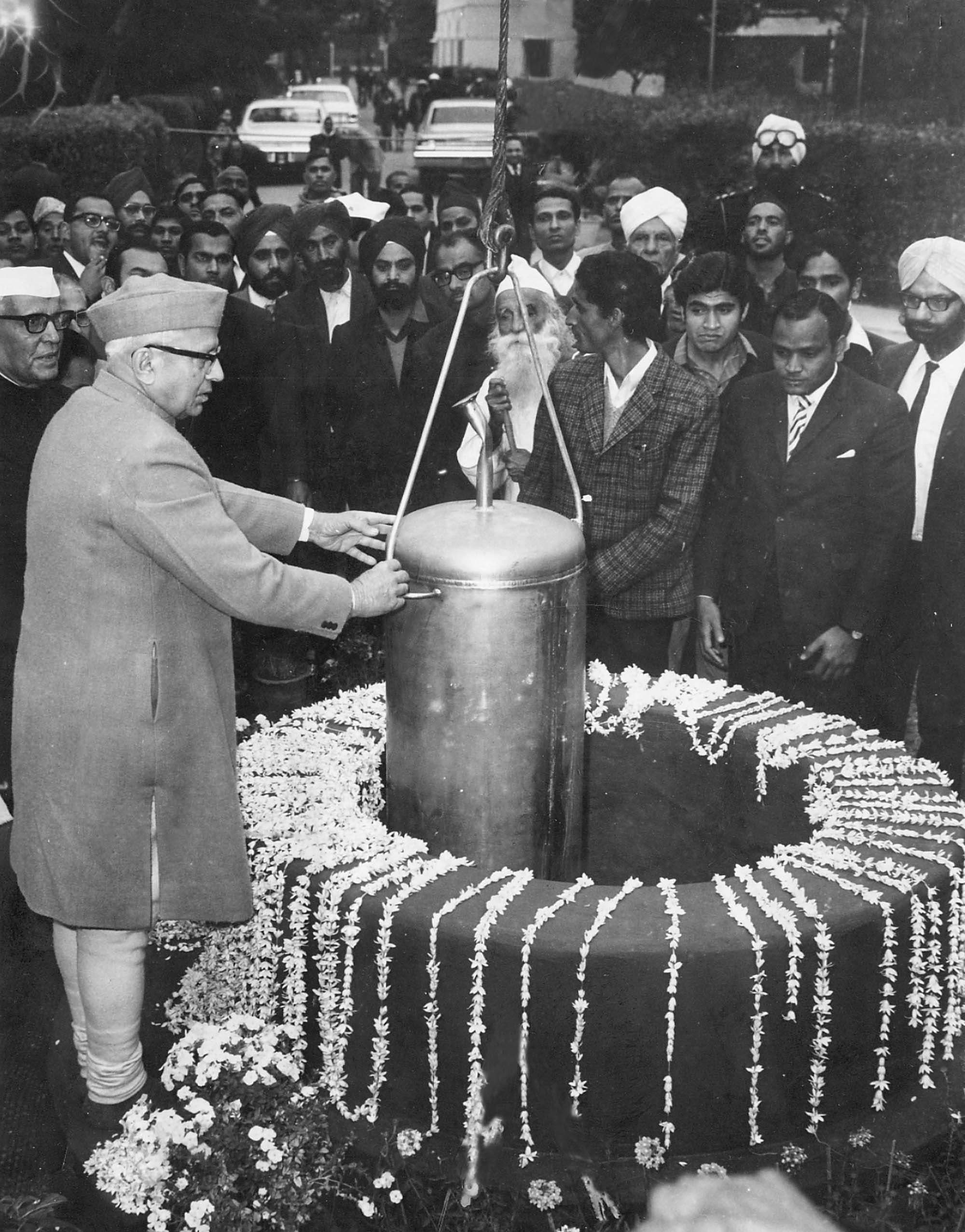 ---
---
Aligarh Muslim University (AMU) will one of these days dig up a time capsule buried on campus. The cache, meant for AMU of the future, was buried in 1877 at the time the institution was founded. In its centenary year, another capsule containing the institution's journey thus far will be buried. A time capsule, no matter what its form and expressed intent, is at its innocent best a desire for the present to shake hands with the future. Other times, it is quite the Trojan horse sent galloping into the future to foreground one or more truths and their importance to future generations.
Kaalpatra
In 1973, on the occasion of India's Independence and 25 years of Congress rule, the then prime minister, Indira Gandhi, buried a 280-pound time capsule outside the main entrance to the Red Fort. It was meant to be unearthed 5,000 years later and had been named Kaalpatra. S. Krishnaswamy, a professor of history at Madras Christian College, put together the material. In a 1974 paper on the subject published in the journal Social Scientist, V.K. Ramachandran notes that a rough draft of the 10,000-word document was submitted to the Indian Council of Historical Research and it received "a final polish from the Ministry of Education and Social Welfare". Soon after, a member of the politburo of the CPI(M) released contents of the document to the press. He described the time capsule as "an insult to the Indian people". Four years later, Kaalpatra was exhumed.
An emergency
In 1977, the Janata Party came to power. The chairman of the Parliamentary Committee for Examination of Time Capsules feared Kaalpatra was a ploy by Mrs Gandhi to tell future generations untruths of glory about herself and her family, instead of the proposed intent. The new government ordered the capsule be dug up and its contents evaluated. The evaluation, if it happened at all, must have been disappointing, because it was never shared with the public. Jump to 2010. There is Gujarat chief minister Narendra Modi burying a time capsule under Mahatma Mandir in Gandhinagar. The Congress made noise enough as to how it was meant to be about the state's journey but was actually about Modi and his years at the helm. And now there is talk of a time capsule being placed at the Ram Temple construction site in Ayodhya, 2,000 feet into the earth. While there have been reports of denials, Shri Ram Janmabhoomi Teerth Kshetra Trust member Kameshwar Chaupal did say that a time capsule will enable someone interested in the temple's history to get "only facts related to the place". 
Here's hoping in some future some facts will be closer to the surface.