Letters to the Editor: 'Wife-beater' cannot be a name for a fashion item
Readers write in from Calcutta, Chennai and Kanpur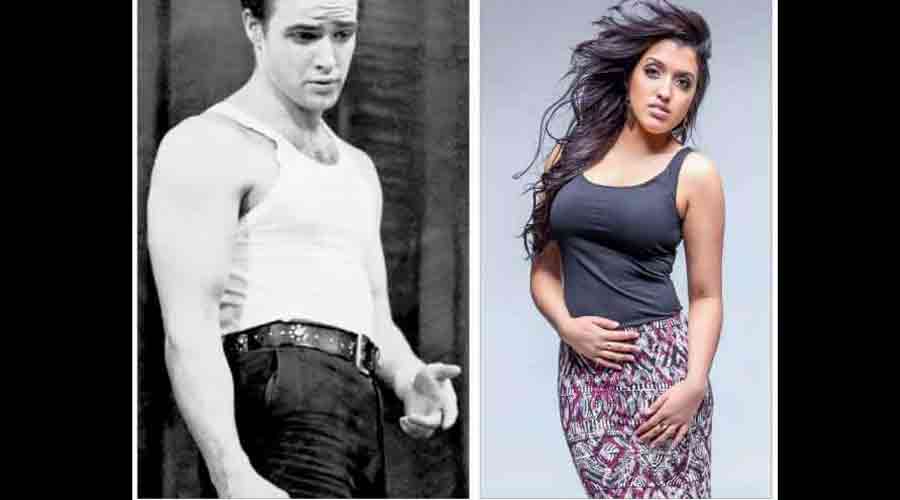 Representational image.
File photo.
---
Published 22.01.22, 12:32 AM
---
Dubious moniker
 
Sir — The language of fashion is reflective of social and cultural norms and can often be problematic. It is appalling that the ubiquitous white ganji — a staple during summers — continues to be known by a troubling name, "wife-beater" ("Wife-beater or trend-setter?", Jan 13). Whatever may be the history behind its origin, an item which glamourizes intimate partner violence has no place in modern society and must be condemned. There is an urgent need to revisit such phrases that have penetrated the common parlance, and rename them wherever necessary.

Srimati Roy,
Calcutta

Hidden truth
 
Sir — Hunger remains one of the major problems plaguing India. India's ranking on the 2021 Global Hunger Index  — 101 among 116 countries — is dismal. The Centre's assertion that there has been just one death due to starvation is thus simply not true ("Shameful", Jan 20). Instead of trying to conceal facts, the government should focus on providing legitimate data to the public. The Supreme Court is right to say that it is the responsibility of a welfare state to provide food to its hungry citizens.
 
S.S. Paul,
Nadia

Sir — The Comprehensive National Nutritional Survey, conducted between 2016 and 2018, found stunting among 35 per cent of children under five years and wasting among 17 per cent of them. It also revealed that 33 per cent of them are underweight. The pandemic has certainly deepened the crisis. The State must allocate more funds to nutrition programmes to meet the dietary needs of vulnerable groups, especially children. Such initiatives must be monitored to ensure their proper implementation.

Bal Govind,
Noida

Sir — If the government turns a blind eye to the problem of hunger in the country, the situation is bound to get worse.

Rajlakshmi Nair,
Chennai

Graceful exit
 
Sir — Sania Mirza has announced her retirement from professional tennis, stating that 2022 will be her last season on the Women's Tennis Association tour ("Sania ready for her swansong", Jan 20). This news comes on the heels of Virat Kohli stepping down as the skipper of the Indian men's cricket team. It marks the end of an era in Indian sports.

Kirti Wadhawan,
Kanpur


Seize the moment

Sir — The repeal of the three contentious farm laws has provided the Centre with an opportunity to regain the trust of the farming community ("New angles", Jan 16). It must now focus on the development of the agricultural sector. A renewed thrust on improving infrastructure, management and output will boost the rural economy.

R. Narayanan,
Navi Mumbai


Tense situation
 
Sir — With the assembly polls around the corner, the situation in Uttar Pradesh seems to be getting tense. In sharp contrast to the Bharatiya Janata Party, which continues to stir up communal sentiments, the Samajwadi Party seems to be strengthening its roots by addressing bread and butter issues of the people. The saffron party may attempt to woo voters with its imagined narrative of development — the BJP released a booklet highlighting its achievements in the last five years — but the people of Uttar Pradesh know better.

Uzair Ahmed,
Muzaffarnagar

Sir — It is heartening to see that 40 per cent of the 125 candidates in the first list announced by the Congress for the upcoming elections in Uttar Pradesh are women. Other political parties should follow suit and field an adequate number of female candidates. Hopefully, this will lead to a higher representation of women in the assembly.

N. Mahadevan,
Chennai