Letters to the Editor: When Minnie Mouse wears the pants
Readers write in from Calcutta, Jamshedpur, New Delhi, Tamil Nadu, Chennai, Guwahati, Hooghly, Noida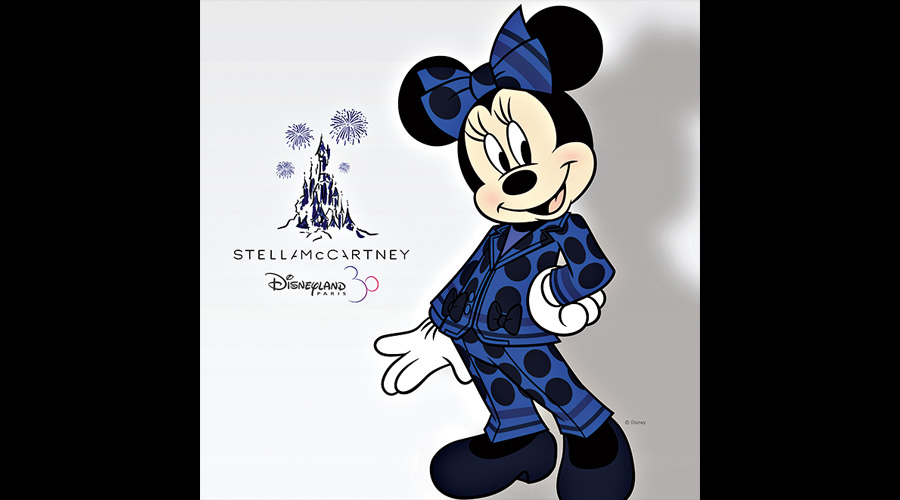 ---
Published 03.02.22, 12:03 AM
|
---
Fashion statement
Sir — The iconic Minnie Mouse is all set to get a makeover. After sporting a dress with polka dots for almost a century, the world's most famous female mouse will now be wearing a pantsuit — the change in outfit is Disney's effort to commemorate the forthcoming Women's History Month. The sartorial rebranding comes at a time when more and more people are opting for gender-neutral clothes. Yet, parallelly, Disney may be remaking Snow White with seven dwarfs who are banished to a cottage in the woods. Is Disney's celebration of diversity and inclusion, then, limited to tokenism only? After all, Minnie Mouse may be wearing the pants, but unless she gets to call the shots it does not amount to much.
Sneha Sanyal,
Calcutta
War of words
Sir — The chief minister of West Bengal, Mamata Banerjee, was right to block the governor of the state, Jagdeep Dhankhar, from her Twitter account ("CM blocks governor on Twitter", Feb 1). It is no secret that Dhankhar has been trying to interfere with the functioning of the state government through his relentless disparaging remarks, which have, on occasions, gone beyond the scope of gubernatorial decorum. Given his provocation, he is unlikely to find any sympathizers.
Arun Gupta,
Calcutta
Sir — One of the many reforms that the country needs is abolishing the post of the governor. The governor is only tasked with formalities and often functions as a puppet of the Centre. A storm has long been brewing in West Bengal, where the state government and the governor are at loggerheads. But this is not surprising since Jagdeep Dhankhar seems to be functioning as a representative of the Bharatiya Janata Party — this is evident from the way in which he is forcing his will on an elected government.
Jang Bahadur Singh,
Jamshedpur
Sir — Jagdeep Dhankhar is known for finding faults with the Mamata Banerjee-led government in Bengal. However, this cannot justify the chief minister blocking him from her Twitter account. In a democracy, communication among the holders of constitutional posts is the key to good governance. If the relationship between Banerjee and Dhankhar has soured, the two should sort the issue out in the interest of constitutional propriety.
Jhuma Basak,
Calcutta
Sir — The level to which the relationship between Mamata Banerjee and Jagdeep Dhankhar has sunk is shameful. Neither is behaving in a way that befits their post.
Sonali Singh,
New Delhi
Historic feat
Sir — The men's singles final of the Australian Open was thrilling. Both Rafael Nadal and Daniil Medvedev played some superb tennis in those five or so hours, but the former won ("In 21st conquest, fighter reborn", Jan 31). This was the Spaniard's record-breaking 21st Grand Slam title. It was almost cathartic to watch Nadal prevail over the second-seeded Medvedev, in spite of the odds stacked against him — Nadal overcame a grave foot injury last season and was infected with Covid-19 recently. Even when the chances seemed slim for Nadal after Medvedev won the first two sets, the former did not give up. His name will be etched in history forever. 
G. David Milton,
Maruthancode, Tamil Nadu
Sir — Rafael Nadal must be congratulated for his incredible victory. Roger Federer and Nadal have been great examples of sportsmanship trumping other hurdles like age.
This was a missed opportunity for the defending champion, Novak Djokovic, who was banned by the Australian government for his refusal to get vaccinated against Covid-19.
Ranganathan Sivakumar,
Chennai
Sir — It is heartening that Rafael Nadal clinched the Australian Open, a tournament in which Novak Djokovic has remained unbeaten since 2019. With his victory, Nadal has not only surpassed Djokovic and Roger Federer — each has 20 Grand Slam wins — but he has won 21 Grand Slam titles out of only 29 appearances in the finals. The 35-year-old's determination and crafty shots were enthralling; he has proved that age is just a number. One hopes that Nadal has got more tennis left in him.
A.K. Chakraborty,
Guwahati
Sir — Rafael Nadal's comeback from being down 0-2 in the Australian Open final to emerging the winner is unforgettable. His victory shows that experience and patience are strong determinants of success.
Jayanta Datta,
Hooghly
Steep cost
Sir — The popularity of Valentine's Day in India is a recent phenomenon. One must remain cautious against the day becoming an excuse for consumerism. People must also be mindful of the dangerous notions that youngsters seem to be picking up in relation to this tradition. The increasing violence against women as a result of the youth being unable to accept rejection is a matter of grave concern. 
Jyoti Kale,
Noida
Sir — Valentine's Day is promoted as a day to show love by spending money. Big companies monetize the occasion for profit by equating gestures of love with buying expensive gifts. Instead of viewing the date in this commercialized way, it should be seen as a day to appreciate the people one loves.
Such gestures need not be restricted to just romantic love. Spending time with those close to us may be the greatest gift in the age of social distancing.
Semeen Ahmad,
Calcutta