Letters to the editor: Tokyo man's ability to shape-shift into a dog
Readers write in from Bhopal, calcutta, Chandigarh and Malda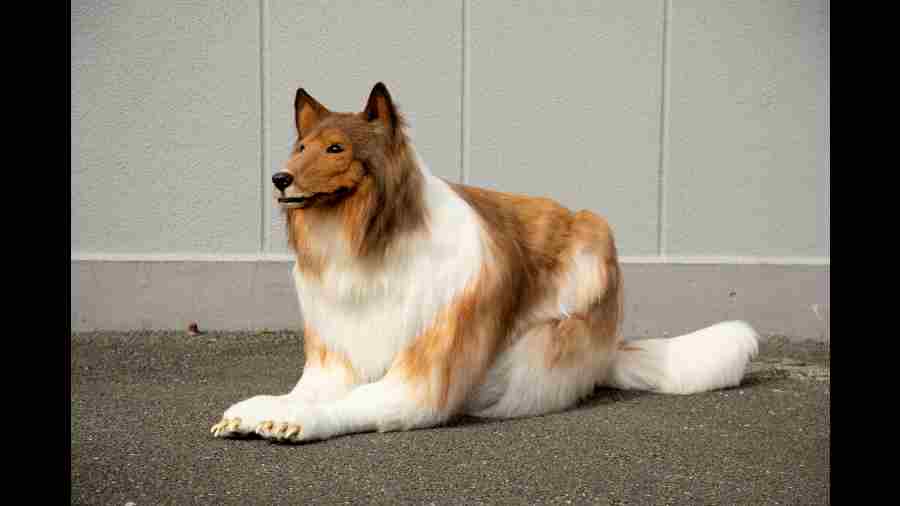 Japanese man's shape-shift into a dog.
Twitter/@Shobana_29
---
Published 29.05.22, 03:46 AM
|
---
Sir — In folklore, cynanthropy refers to the ability to shape-shift into a dog. Myth and reality recently blurred in Japan when a man spent 12 lakh rupees on a hyper-realistic costume to transform himself into a dog, a collie to be specific. Apparently it was Toko's life-long dream to live like a canine. Given that some people are known to spend exorbitant sums to look like their favourite celebrities, a man wanting to look like his loyal companion might not be something to frown upon. But without a caretaker to look after him, Toko's transformation may actually leave him leading the proverbial dog's life.
Pushpak Mehra, Bhopal
New threat
 "Sir — The world is under threat from yet another virus. Monkeypox, which was endemic to Africa, is now rapidly spreading to other countries. As many as 200 cases of the infection have been reported in more than 20 countries in the past few weeks. Alarmingly, the World Health Organization has cautioned against a community spread of the virus. Although no infections have been detected in India so far, the government must be on high alert. Since monkeypox is transmitted through close contact, people should continue wearing masks and using hand sanitisers. The lessons learnt from Covid-19 must not be forgotten. The economy is already in a fragile state. The government must act now so that devastating measures like lockdowns are not needed. M.C. Vijay Shankar, Chennai
Sir — The Union health ministry has advised hospitals to watch out for patients showing symptoms of monkeypox, which include fever, rashes, and inflammation. It has also ordered isolation for those coming from countries witnessing a spike in infections. A way to prevent the spread of the virus is through the smallpox vaccine. India must scale up the production of such vaccines.  Kiran Agarwal, Calcutta "Sir — The Indian Council of Medical Research has said that India is prepared for an outbreak of the monkeypox virus. It also warned against panicking. Perhaps, keeping a close eye on the outbreak is the best tactic at present. 
Priyanjali Ghosh, Malda
Trailblazer
Sir — It is heartening that Geetanjali Shree's Tomb of Sand has become the first translation of a fictional work in an Indian language to win the International Booker Prize, 2022 ("Hindi novel wins a Booker", May 28). Titled Ret Samadhi, the original work is an illuminating account of the Partition: it tells the story of an octogenarian woman from North India who survived the horror as a teenager. The novel was translated into English by Daisy Rockwell, who will share the £50,000 prize with the author. This recognition is not only a milestone in Indian literature but will also create more opportunities for budding authors. 
Sandeep Rawat, Chandigarh
Right move
Sir — The decision of the West Bengal government to make the chief minister the chancellor of state-run universities instead of the governor is welcome ("CM set to take chancellor seat", May 27). The Punchhi Commission report of 2010 suggested that the convention of making governors chancellors of universities should be done away with. States such as Gujarat and Telangana have already passed laws to this effect. Kerala and Tamil Nadu have also taken steps to curtail gubernatorial powers.  The move by the West Bengal government comes amidst frequent clashes between the governor, Jagdeep Dhankhar, and the chief minister, Mamata Banerjee. However, this decision should not affect the educational autonomy of institutions.
Khokan Das, Calcutta