Letters to the Editor: Those who drink do not lie, true or false?
Readers write in from Indore, Kollam (Kerala), Siliguri, Jalandhar, Ujjain and Calcutta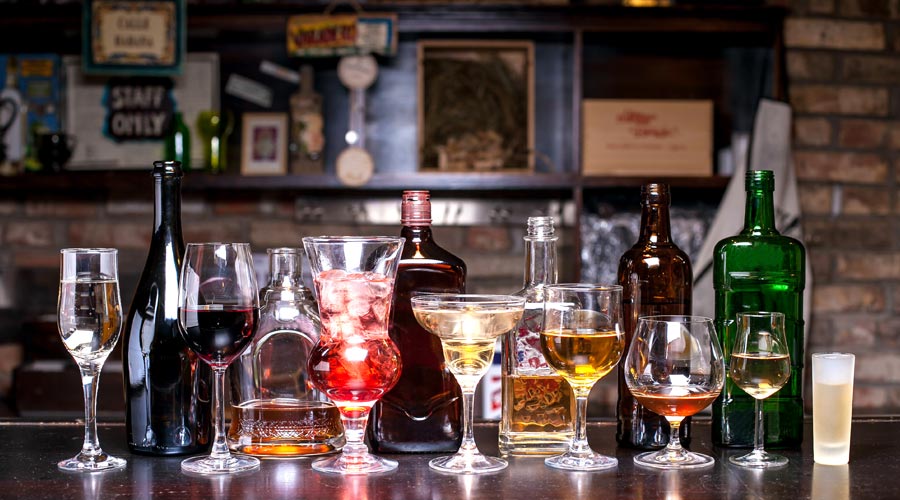 Representational image.
File picture
---
Published 21.11.21, 12:12 AM
|
---
Lie detector
Sir — Rumour has it that intoxication exposes hidden aspects of one's character. Oddly, a Madhya Pradesh excise officer has taken this to be the gospel truth. The state has restricted the sale of alcohol to people who have not received both vaccine shots. When asked how it would be verified if the buyer is fully vaccinated, the officer said that word of mouth would be enough since "those who drink do not lie." But it is a medically proven fact that an addict will do anything to get access to alcohol. The bizarre logic reveals the poor state of Covid regulation. We cannot afford to be this complacent.
Sanjay Palnitkar,
Indore
Criminal intent
Sir — The Supreme Court must be commended for setting aside the controversial ruling by the Bombay High Court, which held "skin-to-skin contact" between an accused person and a minor as a necessity for establishing a case under the Protection of Children from Sexual Offences Act. The apex court has said that the high court judgment could set a dangerous precedence ("SC quashes skin ruling, says sexual intent is key", Nov 19).
There has been a substantial rise in the number of sexual crimes against children. If courts allow offenders to escape by trivializing their crimes, children will be denied justice and deprived of their rights. It is worrying that many offenders go scot-free owing to lack of evidence, faulty prosecution or wrong judgments. A mixed signal from the judiciary will send the wrong message to offenders, and lead to an increase in such crimes.
Venu G.S.,
Kollam, Kerala
Sir — The Supreme Court has rightly reiterated that any touch with sexual intent would come under the ambit of the Pocso Act. In legal parlance, mens rea or guilty mind is what counts when it comes to proving criminal intent. This judgment will definitely lead to more convictions.
Arun Gupta,
Calcutta
Wrong example
Sir — The manner in which the chief justice of the Madras High Court, Justice Sanjib Banerjee, was transferred to Meghalaya reveals mala fide intent on the part of the government ("Strange logic", Nov 16). Justice Banerjee is known for his frank and honest opinions — everyone at the Calcutta High Court, where he was previously a judge, will vouch for this. It is disheartening to see the government play with the career of an efficient judge.
Sanjay Agarwal,
Calcutta
Sir — The transfer of Justice Sanjib Banerjee will set a bad example. It sends the message that judges who do not toe the government's line will be harassed. This cannot be allowed to happen.
Rohini Thapa,
Siliguri
Aim high
Sir — Three years after quashing Section 377, the Supreme Court collegium has broken the glass ceiling, by recommending the elevation of senior advocate, Saurabh Kirpal, for judgeship at the Delhi High Court. If approved by the Centre, Kirpal will become the first openly homosexual judge of a high court in India. Kirpal's appointment would send the message that one's sexual orientation is not an impediment to success. People, too, should support and encourage members of the LGBTQIA+ community to participate in every sphere of life.
Yash Pal Ralhan,
Jalandhar
Nurture them
Sir — Universal Children's Day, observed on November 20, aims to raise awareness about problems faced by children around the globe. It is important for parents and guardians to understand that even the smallest act could mould the mind of the child. Children should know that it is alright to make mistakes as long as one learns to rectify them. Let us teach them that perfection is an ideal, not a practical standard to rely on.
Anushka Jaiswal,
Ujjain