Letters to the Editor: The curious case of imitating a wealthy lifestyle
Readers write in from Calcutta, Chennai, Jalpaiguri, Berhampore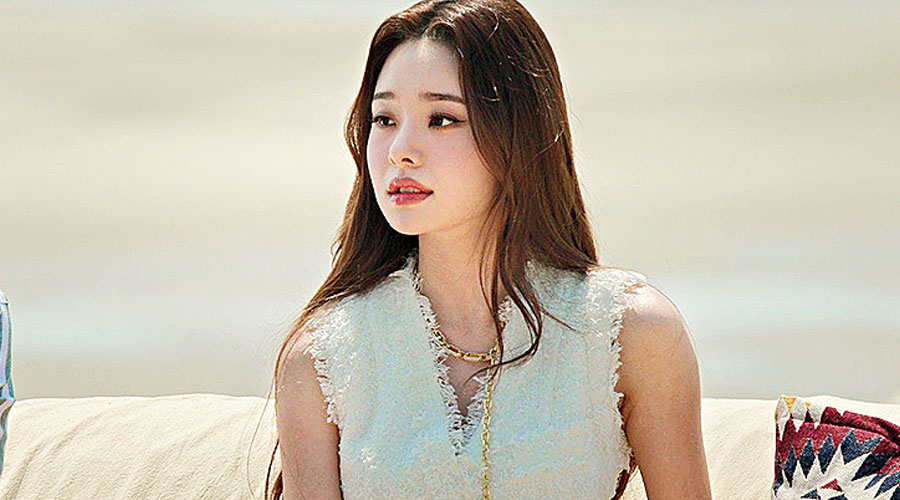 ---
Published 23.02.22, 12:45 AM
|
---
Surface pressure
Sir — One does not need to be wealthy anymore to look the part. Recently a reality television star in South Korea, Song Ji-a, came under fire for donning counterfeit luxury clothes and pretending to be wealthier than she actually is. But Song is far from the only one to mimic a lifestyle beyond her means. In fact, the demand for imitating a wealthy lifestyle is so high that people can rent empty packages of designer goods or even hire photo studios that resemble the inside of a chartered plane. Many end up accruing significant debts and are often forced to take up multiple jobs to keep up the facade. It is unfortunate that people feel the need to go to such extreme lengths to find acceptability among their peers. 
Srestha Sengupta,
Calcutta
Too little
Sir — The editorial, "Roll call" (Feb 21), has rightly pointed out a glaring weakness affecting parliamentary democracy in India. While Indian legislators sit in Parliament for just over 60 days on an average in a year, lawmakers in the United States of America as well as Japan sit for more than 100 days. The state legislatures, too, have performed poorly with the most prolific assemblies sitting for less than 50 days annually. This is a matter of shame and must be rectified. Any erosion in the proper functioning of Parliament will have far-reaching effects on Indian democracy.
Jahar Saha,
Calcutta
Sir — If elected representatives of a country sit in Parliament for a handful of days, it is inevitable that laws will be steamrolled without adequate debate. This robs legislators, especially those in Opposition, of the opportunity to sufficiently debate bills before they are passed. The Bharatiya Janata Party government must take responsibility for this situation.
Sanjay Agarwal,
Calcutta
Steady trouble
Sir — Amidst repeated tussles with the governor of Kerala, Arif Mohammed Khan, the Kerala government has recommended that state legislatures should be empowered to remove or recall the governor in case of violation of the Constitution, lapses in the duty of the governor as chancellor or in taking criminal prosecution procedures. The recommendation was submitted to the Central government-appointed Punchhi Commission set up in 2007 to look into measures to improve Centre-state relations.
In recent years, many state governments have accused governors of exceeding gubernatorial decorum. The Central government must address the matter without delay.
Sravana Ramachandran,
Chennai
Act now
Sir — It is deeply upsetting that the Centre is yet to approve and fund the National Research Foundation although the Union finance minister, Nirmala Sitharaman, announced a year ago that the government will set aside Rs 50,000 crore for the project ("Research agency plan remains on paper", Feb 21). Sitharaman pledged that the NRF would facilitate research in higher education and address other longstanding concerns. It seems that the Narendra Modi government is prone to grand gestures but fails to follow up on its promises. The government must not waste any more time and prioritize the swift establishment of the NRF.
Janga Bahadur Sunuwar,
Jalpaiguri
Rising star
Sir — Rameshbabu Praggnanandhaa must be congratulated for his magnificent victory over the top-ranked chess player and reigning world champion, Magnus Carlsen, in the eighth round of the Airthings Masters online rapid chess tournament ("Teen knight topples king of chess", Feb 22). The 16-year-old Grandmaster from Chennai is only the third Indian to defeat Carlsen after Viswanathan Anand and Pentala Harikrishna. Praggnanandhaa was crowned a Grandmaster when he was only 12 years old. He has a bright future ahead of him.
Khokan Das,
Calcutta
Enduring legacy
Sir — Fans of Bengali music were heartbroken to learn that the renowned music composer and lyricist, Abhijit Bandyopadhyay, has passed away. He composed songs for legendary singers of the golden era of Bengali music, including Hemanta Mukhopadhyay, Manna Dey, Sandhya Mukhopadhyay and many others. His demise is a great loss for the Bengali music industry.
Sourish Misra,
Calcutta
Sir — Abhijit Bandyopadhyay was one of the most remarkable musicians of his time. His compositions were an ode to the simple joys of life. It is unfortunate that his demise was not adequately covered by the media.
S. Sarkar,
Berhampore
Justice denied
Sir —The death of Qandeel Baloch, a trailblazing social media star of Pakistan, at the hands of her brother in an incident of honour killing had shocked all of South Asia. It is thus disheartening to learn that her brother, Muhammad Waseem — he was sentenced to life in prison in 2019 — has now been acquitted.
Honour killing remains a compoundable offence in Pakistan — a compromise could be reached between the victim's family and the culprit — often allowing perpetrators to walk free. Waseem's acquittal proves that there is a long way to go before Pakistani women can be ensured justice.
Ruchira Biswas,
Calcutta
Sir — Qandeel Baloch bravely questioned the conservative norms of Pakistani society. Her death must not be in vain.
Snigdha Roy,
Calcutta